"May you live in interesting times." The question is whether this old Chinese proverb is a blessing or a curse.
Our beleaguered lives have certainly been getting more interesting by the day, if not the hour. Trump has been withholding military aid from foreign leaders to fish for dirt on those who may run against him in 2020. The prospects of the Chinese trade negotiations seem to flip flop by the day.
Prospective IPOs for Saudi ARAMCO and WeWork have been stood up against a wall and shot. The Altria (MO) - Philip Morris (PM) merger went up in smoke. Brexit (FXB) has turned into a runaway roller coaster that has lost its brakes. And that was just last week!
All of this is happening with the major indices (SPY), ($INDU) mere inches away from all-time highs, with valuations at the high end of the decade-old band. A worse risk/reward for initiating new positions I can't imagine. I think I'll go take a long nap instead.
There are times to trade and there are times to engage in research and this is definitely time for the latter. That means when it is time to strike, you already have a list of short names on which to execute. The worst time to initiate research is when the Dow is down 1,000 points.
I believe the markets are gridlocked until we get a good look at Q3 corporate earnings. If they are as bad as the macro data is suggesting, markets will tank. If they aren't, we may see a begrudging slow-motion grind up to new highs.
Our launch of the Mad Hedge Biotech and Healthcare Letter was a huge success. Let me tell you, we have some real blockbusters lined up in our newsletter queue. The Tuesday letter will have a link that will enable you to get in at the $997 a year founders' price. Otherwise, you can find it in our store now for $1,500 a year. Please click here.
The WeWork IPO is on the Rocks, with the CEO soon to be fired for self-dealing. In any case, the company has minimal added value and will not survive the next recession when the bulk of its tenants walk. Don't touch this one on pain of death, even down three quarters from its original valuation.
Watch out for October, says Goldman Sachs (GS), which will see a volatility (VIX) spike 25%. Shockingly poor Q3 corporate earnings results could be the trigger with almost every company negatively impacted by the trade war. This could set up our next entry point on the long side.
The Saudi ARAMCO IPO is on the skids in the wake of the mass drone attack. Terrorist attacks on your key infrastructure is not a great selling point for new shareholders. It just underlines the high-risk investing in the area. The world's largest IPO may get cancelled.
A huge killing was made on the Thomas Cook affair. It looks like short sellers raked in $2.7 billion in profits on the collapse. Some 600,000 mostly British travelers were stranded or had future vacations cancelled.
Thomas Cook never figured out the Internet, were destroyed by the collapse of the pound triggered by Brexit and, horror upon horrors, bought an airline. It's all great news for surviving European tour operators and discount airlines. Airfares are already rising.
The S&P Case Shiller ticked up in July, showing that the National Home Price Index rising 3.2%. It's the first positive move in more than a year. It's got to be super-low interest rates finally kicking in. But the real move up won't start until SALT deductions come back in 18 months.
That went over like a lead balloon. From the moment Trump started speaking at the United Nations, stocks went into free fall, dropping 450 points from top to bottom. It's trade war against everyone all the time with his withdrawal from globalization. Oh, and if you want to resist America's incredible military might, we will crush you. It's not what traders wanted to hear.
In the meantime, the impeachment moved forward, with younger Democrats forcing Pelosi's hand. The Ukraine scandal, a Trump effort to have candidate Joe Biden arrested, was the stick that broke the camel's back. Fortunately, the stock market could care less. Stocks rose 20% during the last impeachment in the 1990s.
US Consumer Confidence dove in September from 133 estimated down to 125.1 as trade war concerns take their toll. It's one of the first September data points to come out and presages worse to come. News fatigue has to be a factor.

Bitcoin Crashed 15% to a new three-month low, hitting $7,944. Other cryptos fell 20%. All of the explanations were technical as they always are with this bogus asset class.
The Vaping Crisis demoed the Altria-Philip Morris merger. Suddenly, the crown jewels are toxic and about to be made illegal. The Juul CEO has resigned and the company may be about to go down the tubes. One of the largest mergers in history that would have created a $200 billion company has been tossed on the dustbin of history.
In a rare positive data point, New Homes Sales soared 7.1% in August to a 713,000 annualized rate. Median sales prices rise by 2.2% YOY to $328,400. Inventories drop from 5.9 to 5.5 months. The big numbers are happening in the south and west. Historically low-interest rates are kicking in big time.
The FTC Slammed Match Group (MTCH), the owner of Tinder and OK Cupid, for security lapses and scamming their own customers. Apparently, that gorgeous six-foot blond who speaks six languages who want to meet me if I only subscribed doesn't actually exist. Oh well.
Q2 GDP final read came in at 2.0% with no change from the last report. Coming quarters will almost certainly be worse as the chickens come home to roost from a global trade war. We may already be in a recession and not know it. Inventories are building at a tremendous rate. Certainly, Fortune 500 CEOs think so.
Tesla deliveries may hit new high in Q3, topping 100,000, according to last week's leak. The stock is back in play. It looks like I am going to get a new entertainment package upgrade too.
The Mad Hedge Trader Alert Service has blasted through to yet another new all-time high. My Global Trading Dispatch reached new apex of 336.07% and my year-to-date accelerated to +39.47%. The tricky and volatile month of September closed out +3.08%. at My ten-year average annualized profit bobbed up to +34.53%. 
Some 25 out of the last 27 trade alerts have made money, a success rate of 92.59%. Under-promise and over-deliver, that's the business I have been in all my life. It works.
I took profits in my short position in oil (USO) earlier in the week, capturing a 12% decline there. That gives me a rare 100% cash position. I'm itching to get back in, but conditions right now are terrible
The coming week is all about the September jobs reports. It seems like we just went through those.
On Monday, September 30 at 9:45 AM, the Chicago Purchasing Managers Index for September is out.
On Tuesday, October 1 at 10:00 AM, the US Construction Spending for August is published

On Wednesday, October 2, at 8:15 AM, we learn the ADP Private Employment Report is out for September.
On Thursday, October 3 at 8:30 AM, the Weekly Jobless Claims are printed. At 3:00 PM, we get US Vehicle Sales for September.
On Friday, October 4 at 8:30 AM, the September Nonfarm Payroll Report is announced. Last month was a big disappointment so this month could set a new trend.
The Baker Hughes Rig Count is released at 2:00 PM.
As for me, I'll be camping out with 2,500 Boy Scouts at the Solano Fair Grounds to attend Advance Camp. That's where scouts have the opportunity to earn any of 50 merit badges in a single day.
I will be teaching the Swimming Merit Badge class. The basic idea is that if you throw a scout in the pool and he doesn't drown, he passes. Personally, I wanted to take the welding class. The bonus is that we get to ride nearby roller coasters at Six Flags for free.
Good luck and good trading.
John Thomas
CEO & Publisher
The Diary of a Mad Hedge Fund Trader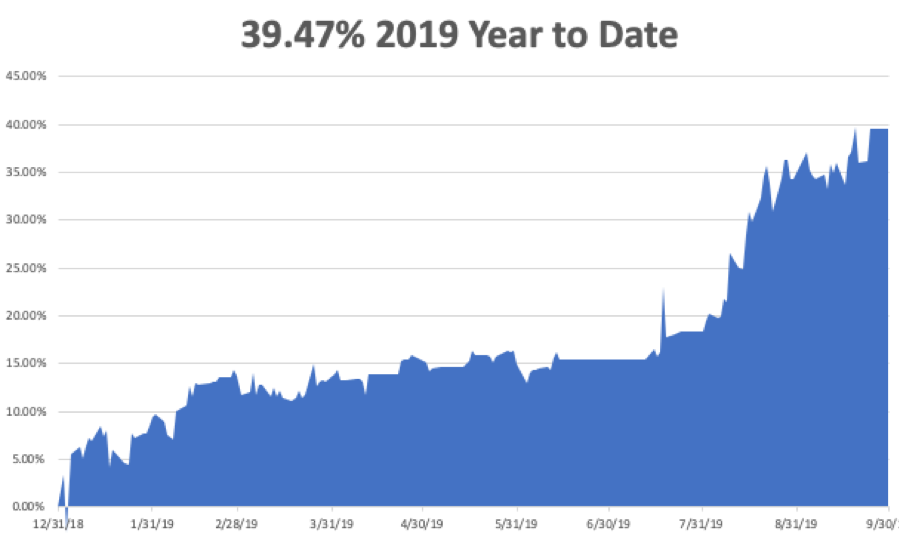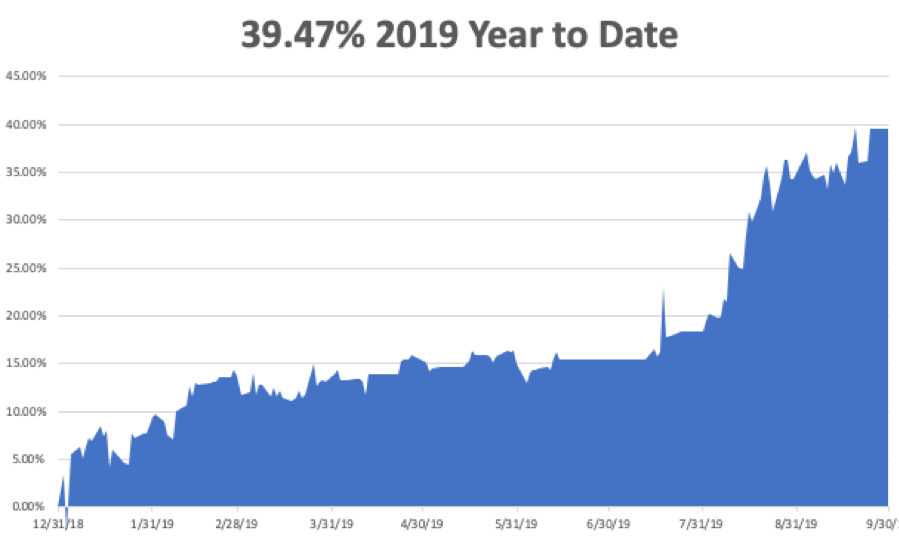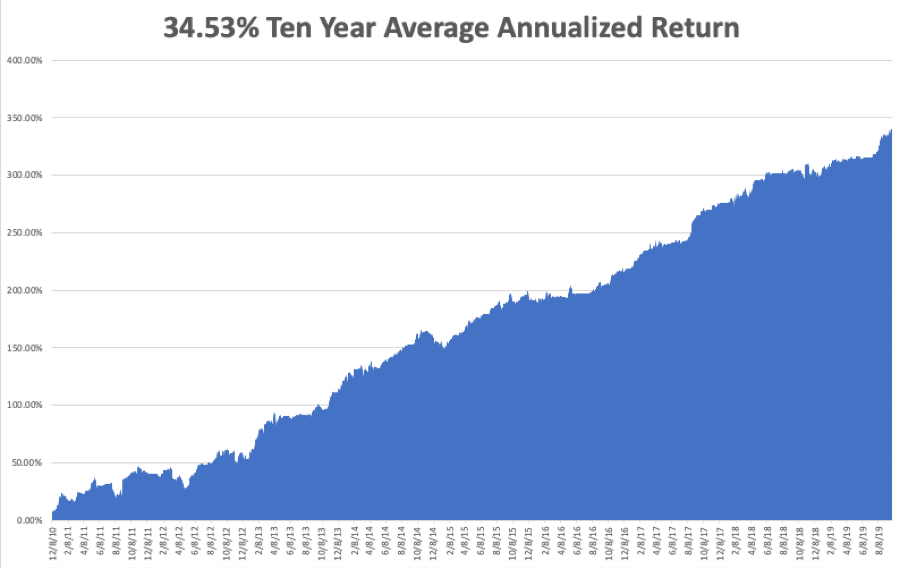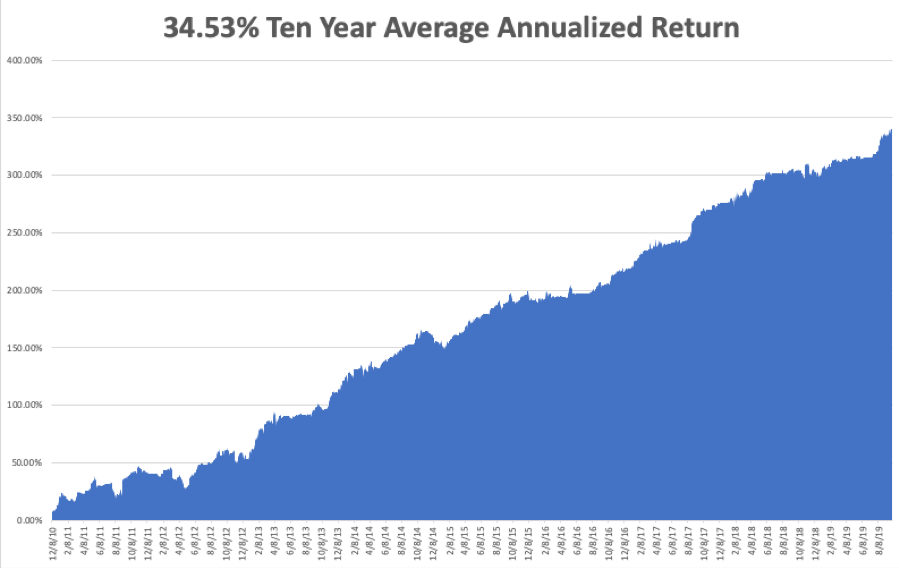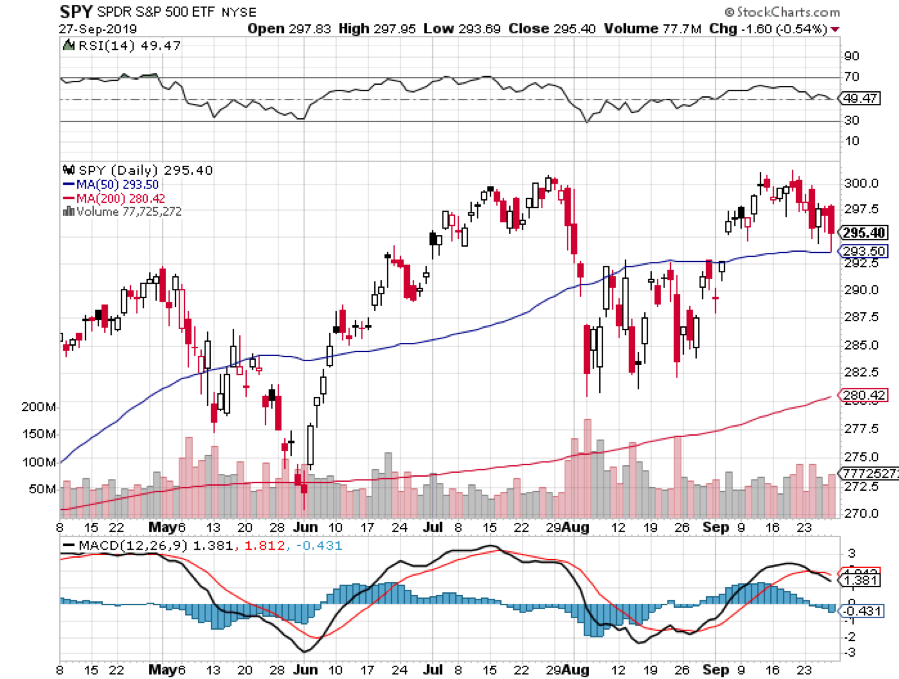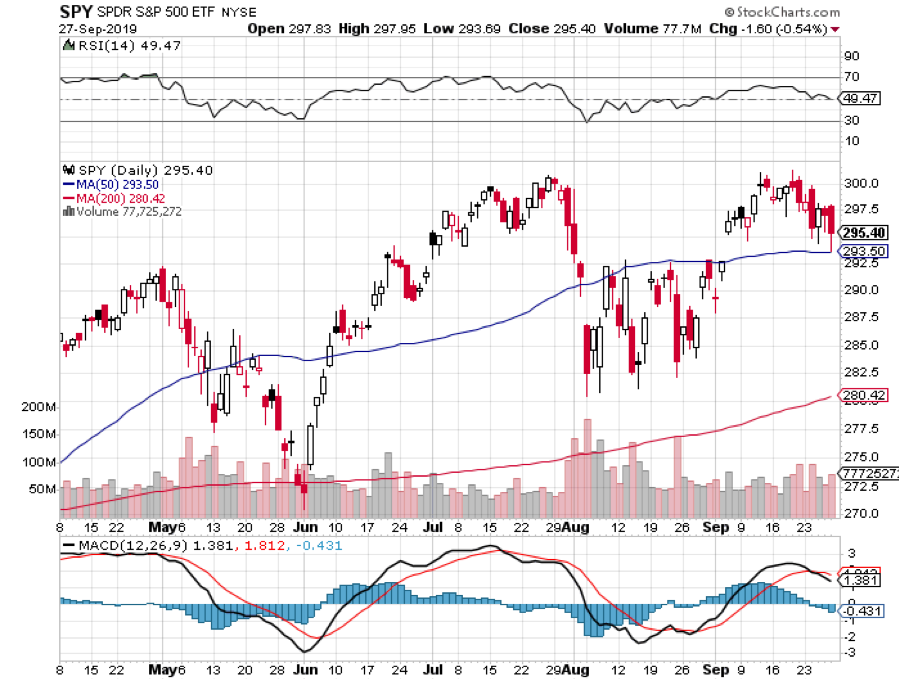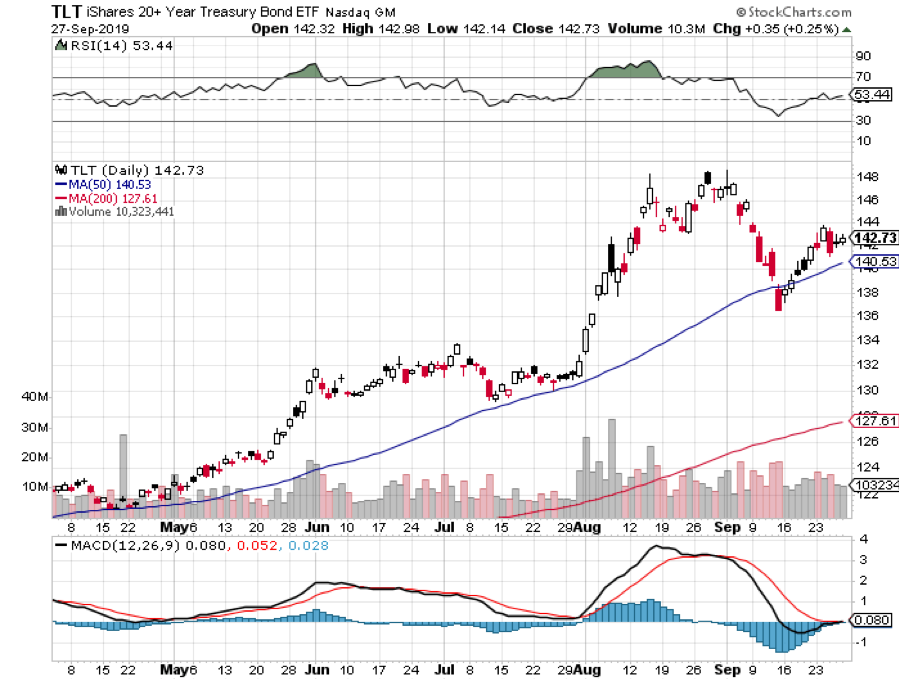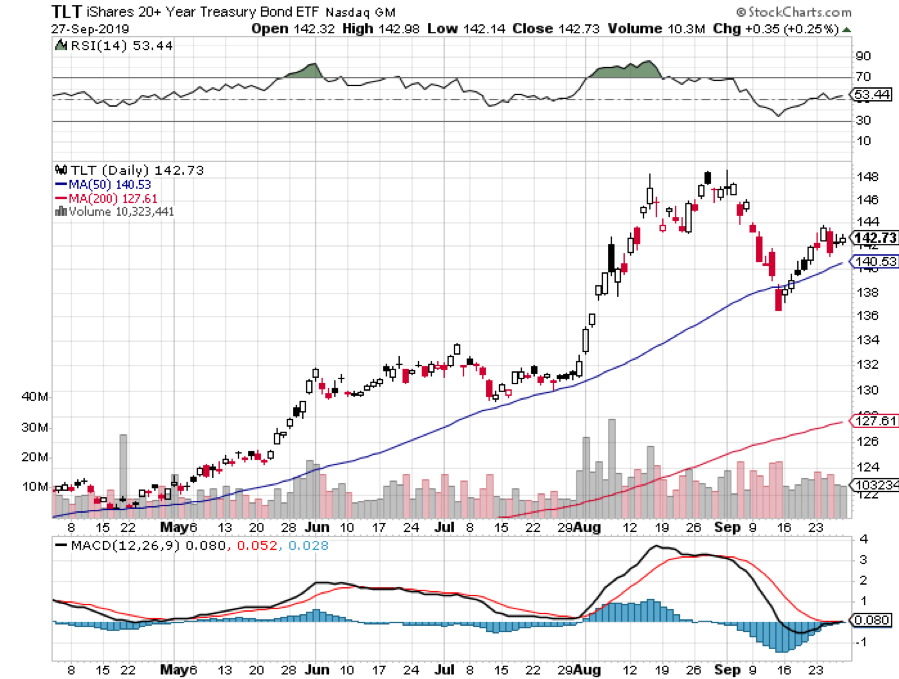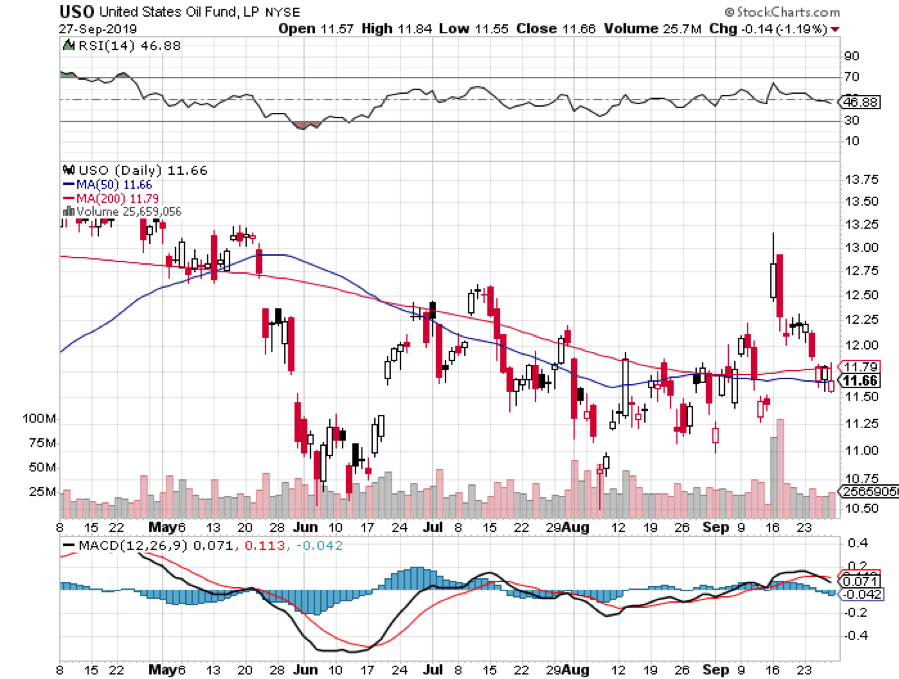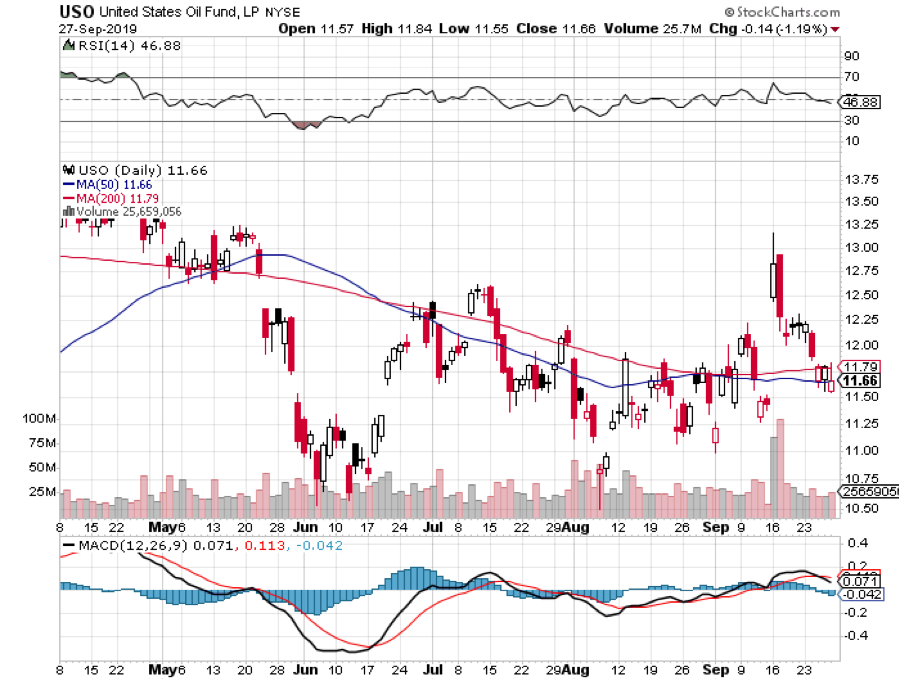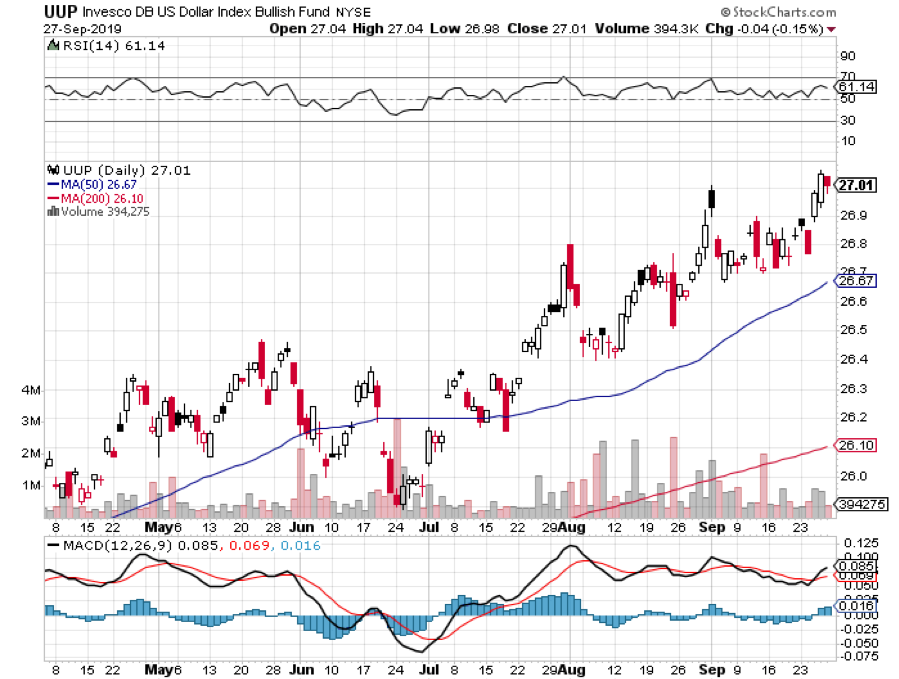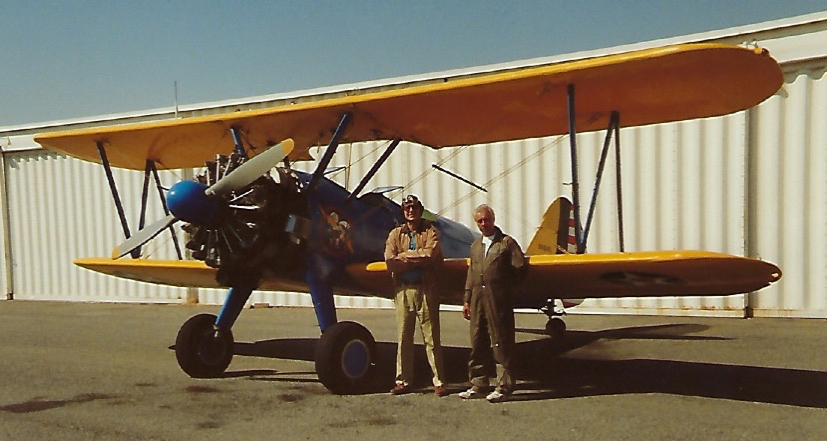 https://www.madhedgefundtrader.com/wp-content/uploads/2019/09/john-thomas-4.png
441
827
Mad Hedge Fund Trader
https://madhedgefundtrader.com/wp-content/uploads/2019/05/cropped-mad-hedge-logo-transparent-192x192_f9578834168ba24df3eb53916a12c882.png
Mad Hedge Fund Trader
2019-09-30 05:02:47
2019-12-09 12:33:17
The Market Outlook for the Week Ahead, or Interesting Times are Upon Us