Facebook has a 30% chance of making this work.
Those are the odds I give Facebook today from making an announcement about integrating a Facebook-branded cryptocurrency called Libra into an actual successful future business.
First of all – let's get this straight - Libra is not a cryptocurrency in the way that Bitcoin and Ethereum are.
These two digital currencies are non-sovereign bets for people who want to entrust a store of value outside the grubby fingers of big government.
Bitcoin and Ethereum are also speculative with a zig-zagging market movement attached to it with Bitcoin at its peak up to $20,000 and currently hovers around $9,000.
Slapping cryptocurrency buzzword on Libra is another marketing razzmatazz, one of the hallmarks of Founder and CEO of Facebook Mark Zuckerberg's tenure.
This type of technology isn't revolutionary or creative at all – it's a giant rip-off of China's WeChat Pay business.
Essentially, this is a digital wallet pegged to a basket of currencies and short-term instruments and Facebook's digital wallet coined Calibra is for users to store and exchange the currency.
Libra will not be a speculative asset and will function as a payment instrument with $1 debited meaning $1 debited but this $1 is called Libra and it can be swapped for services on Facebook's platform.
There aren't any closing fireworks at the end of the show.
For the people who have lived in China, they know exactly what I am talking about because habitual monetary activity starts from the WeChat platform.
The main operational duty for WeChat is to chat with friends much like Facebook chat or Google Hangouts.
But here is when things differ – users can link a bank account and transfer money from the card onto the digital wallet called WeChat Pay that sits on top of the platform.
A home screen can then populate with a grid-like option of services from transferring money, ordering ride-sharing services, restaurant delivery and so on.
Users can even dump some cash into a money market fund that returns principal plus interest after a certain amount of time.
These 3rd party services give the user a bill and then the money can be conveniently digitally transferred from WeChat Pay with a few taps.
WeChat, owned by Tencent, earns a commission on every transaction and this is the carbon copy blueprint that Facebook wants to follow even if they haven't announced the details of it.
This is another example of China being 10 years ahead of American fintech.
The unrivaled losers if this plays out to Facebook's fancy are the traditional banks who are bypassed and the capital that is rerouted through Calibra.
I will say that Facebook couldn't have worse timing even if they had tried, but better late than never.
Facebook should have established and nurtured this business 5 years before the regulatory storm started to brew.
If they went ahead with this 5 years ago, I would have given this business a 75% chance of succeeding because they were the darling of the tech world with everything they touched turning to gold.
The model was even out there for everyone to see by 2011 when WeChat went live with its digital wallet, why did it take Facebook or anyone else for that matter 8 years to get the ball rolling?
Is it because Silicon Valley is so inward-looking? Perhaps.
Even at the beginning of me writing the Mad Hedge Technology Letter in early 2018, the coast was clear with regulatory winds hitting six months later with vengeance.
Let's check another box off, Facebook absolutely possesses the technological know-how to make this a reality, that is not the question.
Now it has more to do with if outside forces with the authority will undermine the start of this digital currency business.
After the announcement, it appears the blowback from politicians and regulatory bodies will be intense and unrelenting.
To say that countries abroad will let this fly isn't accurate either with Chairman of the Russian State Duma Committee Anatoly Aksakov sharing that Facebook's attempt at cryptocurrency through Libra will not be legalized in Russia because of posing a direct threat to the health of the Russian financial system.
Europe will most likely become a no-go as well as they take the issue of protecting personal data more seriously than their American counterparts.
Allowing Facebook to harvest a commission through every European digital financial transaction is in the realm of fantasy today.
Facebook missed an ideal time slot to roll out this business, they could have sunk their fangs into the consumer in a way that it could not be reversed, but that ship has sailed.
This sets up a massive uphill battle against domestic regulators that were quick with responses to news regarding Libra with chair of the House Financial Services Committee Democratic Rep. Maxine Waters pushing for an immediate "moratorium" on Libra.
The latest run-up in Facebook shares was on the back of Libra, Facebook appears to be valued fairly at $200, and they are praying that Libra will become its fresh catalyst to take them to $250.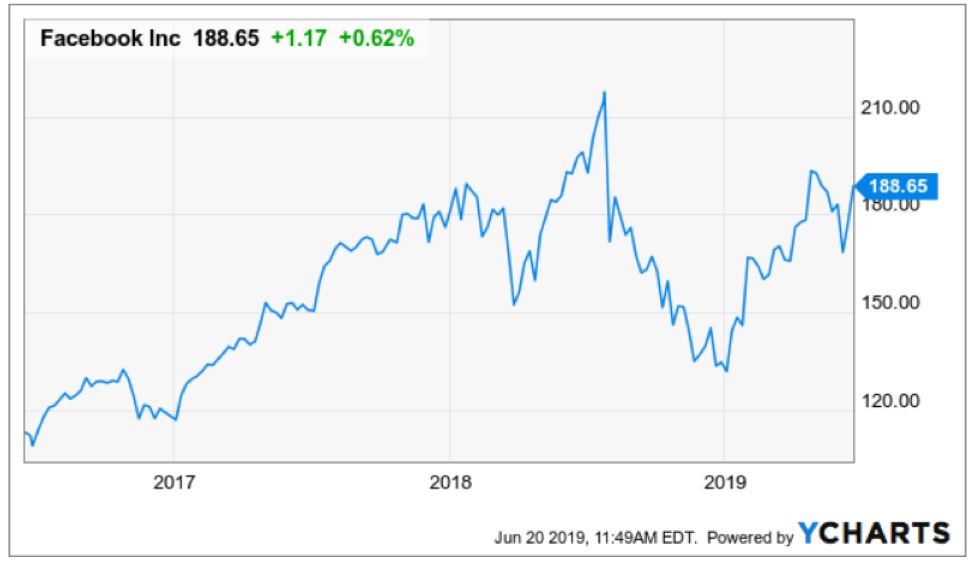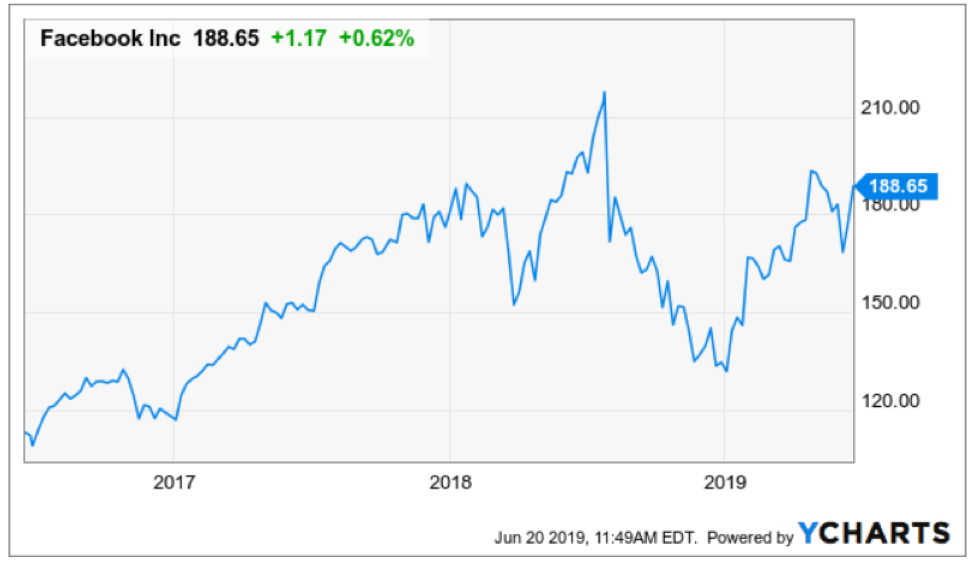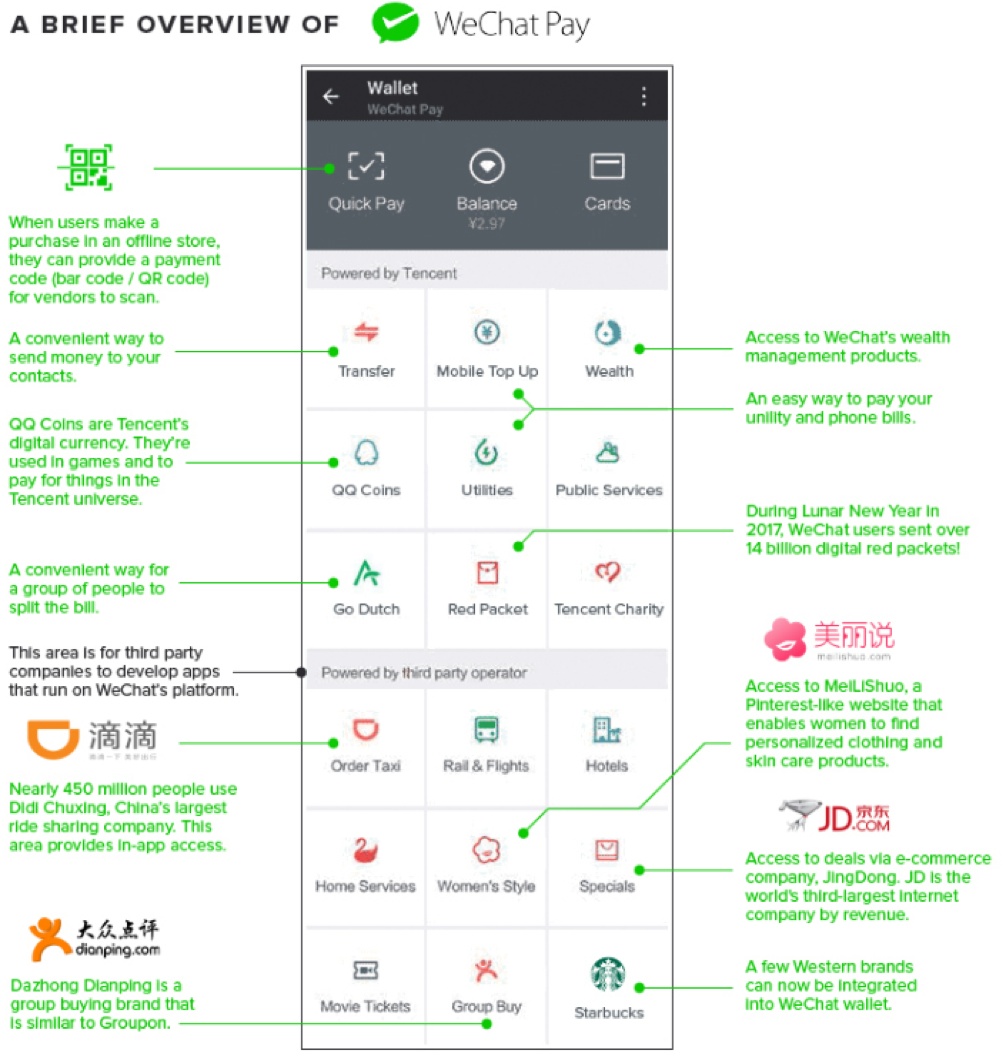 https://www.madhedgefundtrader.com/wp-content/uploads/2019/06/wechat.png
1058
1004
Mad Hedge Fund Trader
https://madhedgefundtrader.com/wp-content/uploads/2019/05/cropped-mad-hedge-logo-transparent-192x192_f9578834168ba24df3eb53916a12c882.png
Mad Hedge Fund Trader
2019-06-21 01:02:21
2019-07-23 09:01:53
The Regulation Warpath to Libra