The probability of a recession taking place over the next 12 months is now ranging as high as 40%. If the trade war with China escalates, you can mark that up to 100%.
And here's the scary part. Bear markets front-run recessions by 6-12 months, i.e. now. The bear case is now more persuasive than at any time in the last decade.
We'll get a better read when the Chinese announce their retaliation for the last American escalation of tariffs on September 1, or in eight trading days. The timing couldn't be worse. The bad news will come over the US three-day Labor Day weekend, allowing market volatility (VIX) to bunch up, and setting up an explosive Tuesday, September 3 opening.
So, it's time to start asking the question of what the next recession will look like. Are we in for another 2008-2009 meltdown, when friends and relatives lost homes, jobs, and their entire net worth? Or can we look forward to a mild pullback that only economists and data junkies like myself will notice?
I'll paraphrase one of my favorite Russian authors, Fyodor Dostoevsky, who in Anna Karenina might have said, "all economic expansions are all alike, while recessions are all miserable in their own way."
Let's look at some major pillars in the economy. A hallmark of the last recession was the near collapse of the financial system, where the ATMs were probably within a week of shutting down nationally. The government had to step in with the TARP, and mandatory 5% equity ownership in the country's 20 largest banks.
Back then, banks were leveraged 40:1 in the case of Morgan Stanley (MS) and Goldman Sachs (GS), while Lehman Brothers and Bear Stearns were leveraged 100:1. In that case, the most heavily borrowed companies only needed markets to move 1% against them to wipe out their entire capital. That's exactly what happened. (MS) and (GS) came within a hair's breadth of going the same way.
Thanks to the Dodd Frank financial regulation bill, banks cannot leverage themselves more than 10:1. They have spent a decade rebuilding balance sheets and reserves. They are now among the healthiest in the world, having become low margin, very low-risk utilities. It is now European and Chinese banks that are going down the tubes.
How about real estate, another major cause of angst in the last recession? The market couldn't be any more different today. There is a structural shortage of housing, especially at entry-level affordable prices. While liar loans and house flipping are starting to make a comeback, they are nowhere near as prevalent a decade ago. And the mis-rating of mortgage-backed securities from single "C" to triple "A" is now a distant memory. (I still can't believe no one ever went to jail for that!).
And interest rates? We went into the last recession with a 6% overnight rate and 7% 30-year fixed rate mortgage. Now, overnight rates are at 2.25% and the 30-year is at 3.6% with both falling like a stone. It's hard to imagine a real estate crisis with rates at zero and a shortage of supply.
The auto industry has been in a mild recession for the past two years, with annual production stalling at 16.8 million units, versus a 2009 low of 9 million units. In any case, the challenges to the industry are now more structural than cyclical, with new buyers decamping en masse to electric vehicles made on the west coast.
Of far greater concern are industries that are already in recession now. Energy has been flagging since oil prices peaked seven years ago, despite massive tax subsidies. It is suffering from a structural over supply and falling demand.
Retailers have been in a Great Depression for five years, squeezed on one side by Amazon and the other by China. A decade into store closings and the US is STILL over stored. However, many of these shares are already so close to zero that the marginal impact on the major indexes will be small.
Financials and legacy banks are also facing a double squeeze from Fintech innovation and collapsing interest rates. There isn't much margin in a loan where the customer is paying only 3.6%, and 2% in a year. All of those expensive national networks with branches on every street corner will be gone in the 2020s.
And no matter how bad the coming recession gets, technology, now 26% of the S&P 500, will keep powering on. Combined revenues of the four FANGs in Q2 came in at $118.7 billion and earnings were at $26.5 billion. That leaves a mighty big cushion for any slowdown. That's a lot more than the "eyeballs" and market shares they possessed of a decade ago.
So, netting all this out, how bad will the next recession be? Not bad at all. I'm looking at a couple of quarters small negative numbers. Then the end of the China trade war, which can't last any more than 18 months, and ultra-low interest rates, will enable recovery and probably another decade of decent US growth.
The stock market, however, is another kettle of fish. While the economy may slow from a 2.2% annual rate to -0.1% or -0.2%, the major indexes could fall much more than that, say 30% to 40%. Don't forget, we already saw a horrendous 20% swan dive in the run-up to last December.
Earnings multiples are still at a 17X high compared to a 9X low in 2009. Shares would have to drop 47% just to match the last low, and earnings are already falling. Equity weightings in portfolios are high. Money is pouring out of stock funds into bond ones.
Corporations buying back their own shares have been the principal prop from the market for the past three years. Some large companies, like Kohls (KSS), have retired as much as 50% of their outstanding equity in ten years.
So get used to the high market volatility (VIX) we have seen in August. It could be only the trailer for the main show.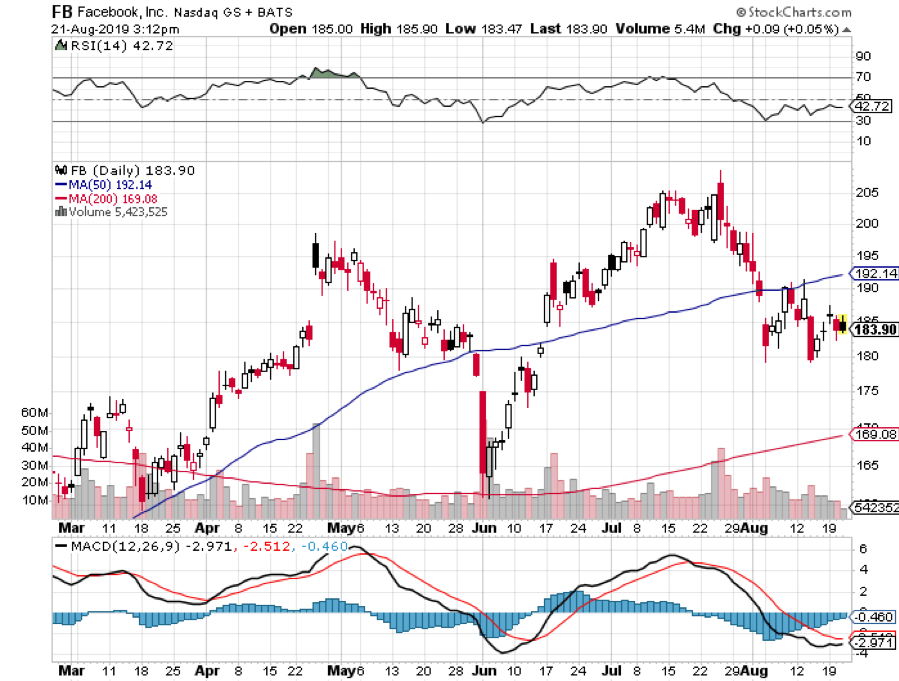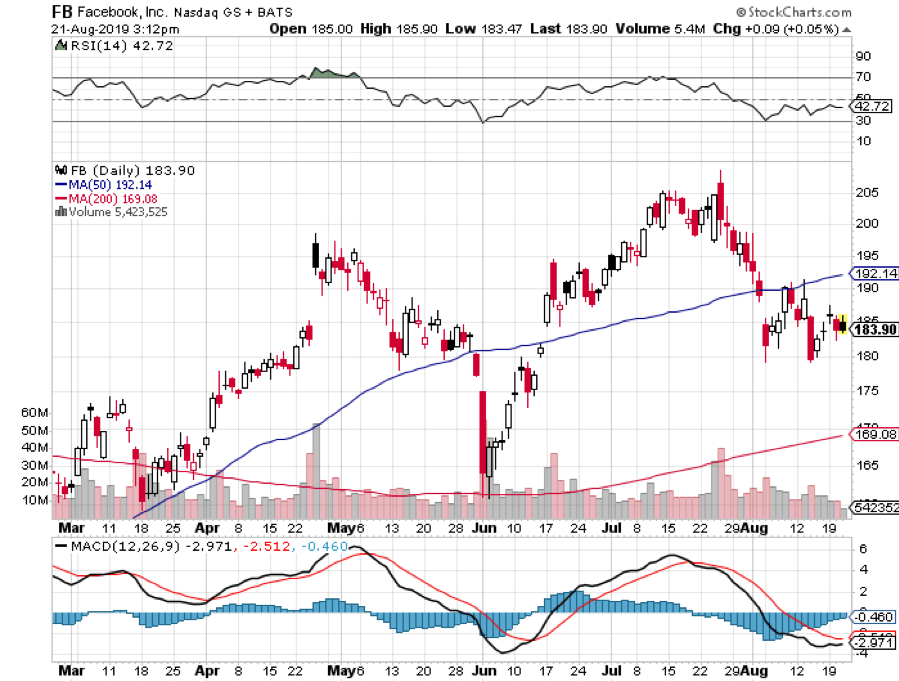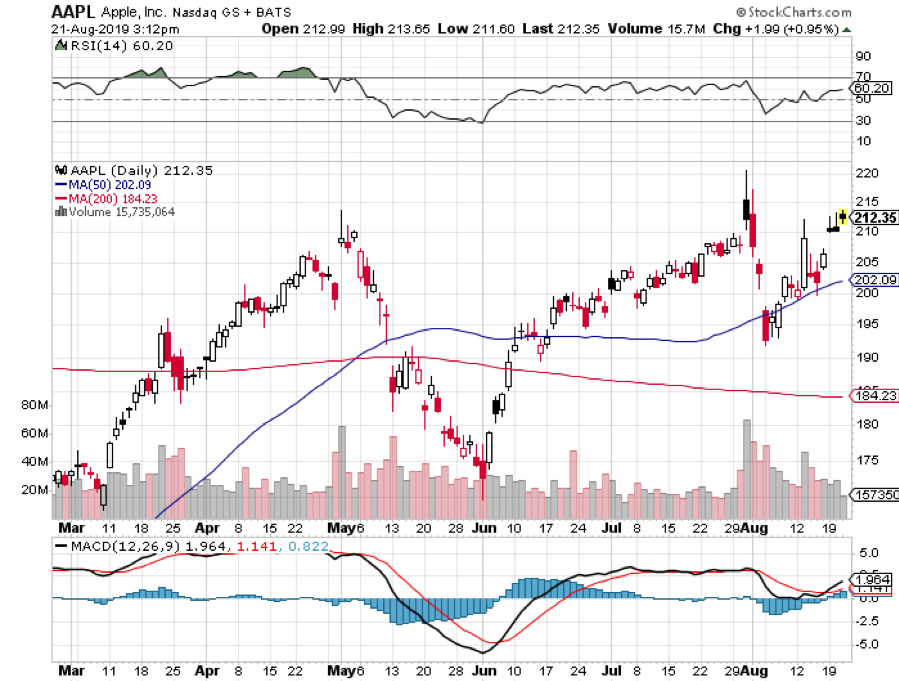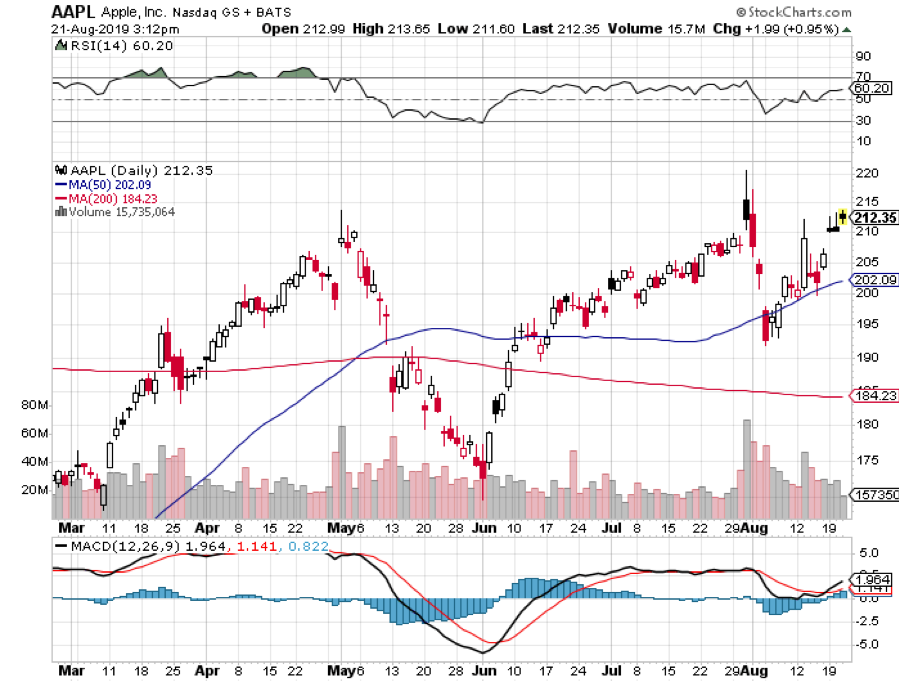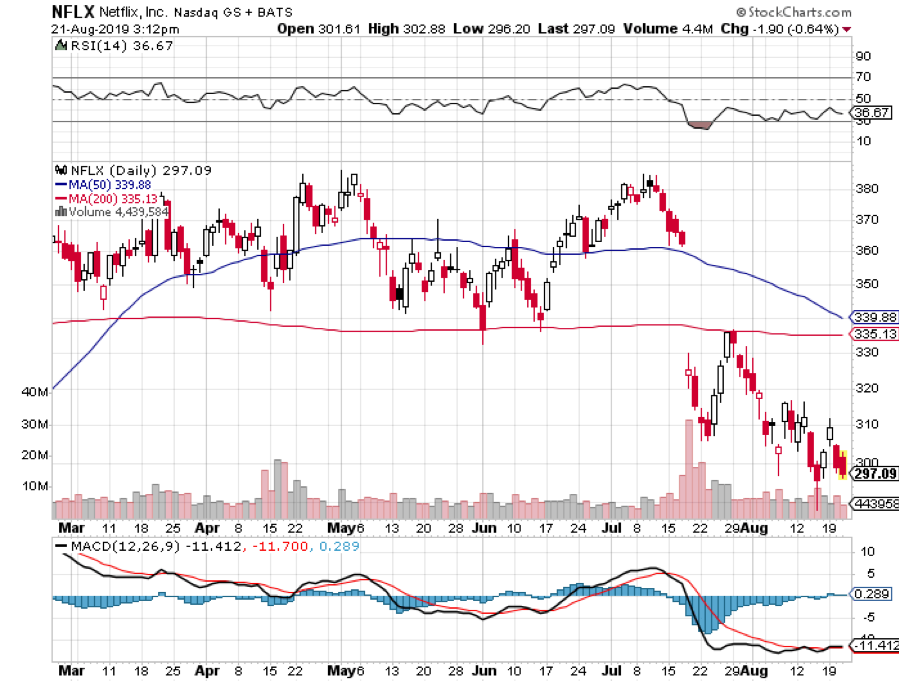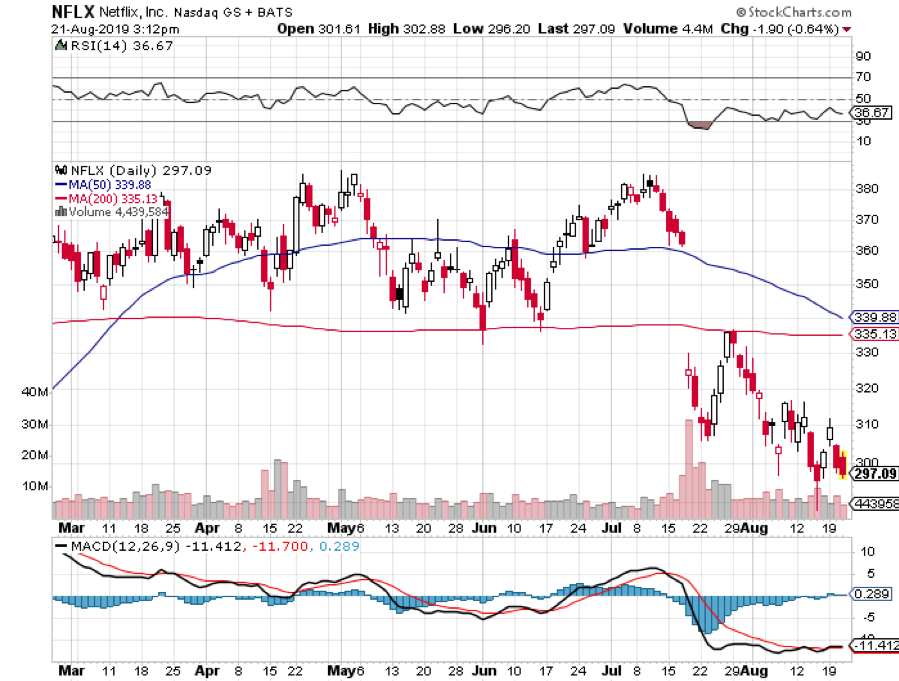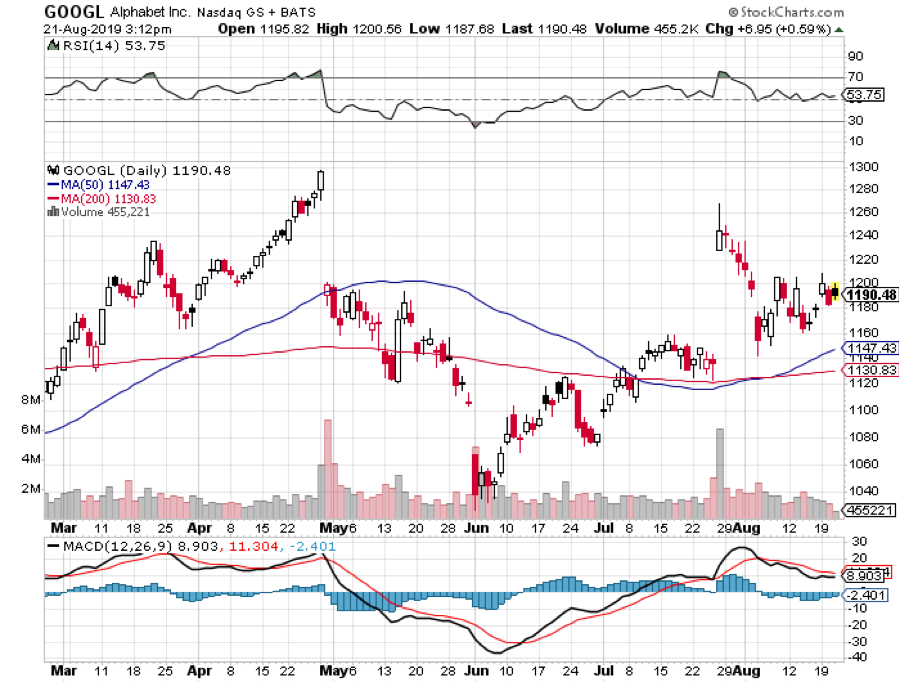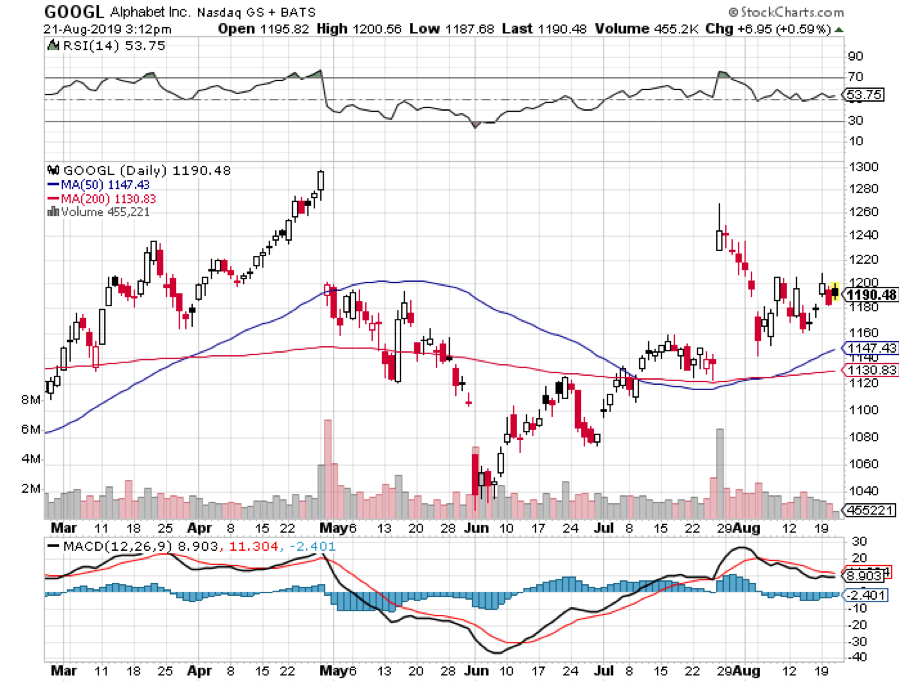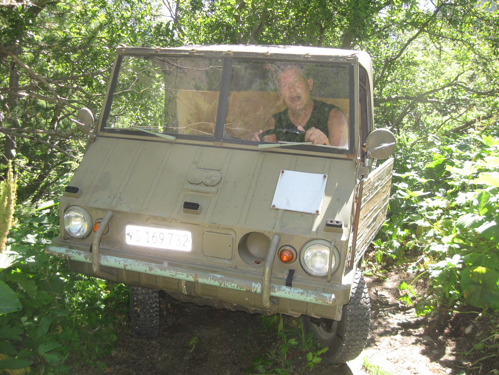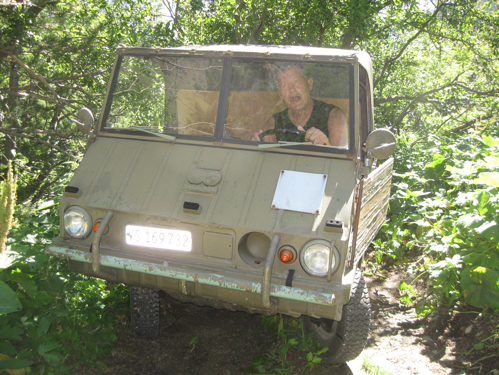 The Next Bear Market is Not Far Off
https://www.madhedgefundtrader.com/wp-content/uploads/2019/08/What-the-Next-Recession-Will-Look-Like.jpg
400
400
Mad Hedge Fund Trader
https://madhedgefundtrader.com/wp-content/uploads/2019/05/cropped-mad-hedge-logo-transparent-192x192_f9578834168ba24df3eb53916a12c882.png
Mad Hedge Fund Trader
2019-08-22 11:04:12
2020-04-08 18:47:46
What the Next Recession Will Look Like