The 5G bonanza is slithering towards us in a slow yet predictable motion – that was the takeaway from Apple finally conceding that its bargaining positioning was weaker than initially thought.
Apple made amends with chipmaker Qualcomm (QCOM) in the nick of time, let me explain.
Qualcomm is the leader of 5G chip technology, and the two firms decided on a six-year pact that will allow Qualcomm to sell patent licensing to Apple while becoming a crucial supplier of 5G modems to the new iPhone that will roll-out to consumers in the back half of 2020.
Envisioning this 2 for 1 special a few weeks ago was impossible as the brouhaha spilled over into the national media with top executives exchanging barbs.
Qualcomm, to its credit, stayed steadfast on its position and was the bigger winner of the spat.
The rapid reaction in the stock price has vindicated Qualcomm's initial reluctance to make a cut-price deal with Apple.
The new contract locks in Apple at around $9 per phone in licensing fees, almost double what many analysts were predicting.
Apple also paid a one-time fee of the backlog of patent usage from the past two years that many specialists estimate to be in the $6 billion range.
Qualcomm has previously stated that Apple owes them $7 billion from the kerfuffle and Apple's refusal to pay stemmed from their belief that Qualcomm was "double dipping" – a claim based on Qualcomm charging a fee for each iPhone using its patents as well as a fee for the technology itself which Apple felt extortionate.
Ultimately, the jousting wasn't worth the trouble as the best-case scenario of Apple saving $1 billion in patent fees was overshadowed by the opportunity cost which was significantly higher.
The updated terms see a substantial improvement for Qualcomm over the $7.50 per phone that Apple was paying before.
The end of the saga smells of desperation on CEO of Apple Tim Cook's behalf, realizing that time was ticking down and competitors such as Huawei have already launched 5G-supported phones.
Apple is, in fact, late to the party and one of the main root causes was the logjam with Qualcomm.
If Apple didn't come to terms with Qualcomm, suppliers and designers wouldn't have enough time or supply to prepare to meet the fall 2020 deadline causing Apple to delay the new iPhone.
The worst-case scenario that became a realistic threat was that the new iPhone wouldn't have been ready until 2021 – Apple shares would have dropped 20% in a heartbeat if this played out.
Avoiding this doomsday scenario is a massive bullish signal for Apple shares and brings forward revenue demand into 2020.
The new iPhone with ironically Qualcomm's 5G modem technology is also the selling point for iPhone lovers to upgrade to a newer and faster iPhone iteration.
It's a headscratcher that Tim Cook played his cards in the way that he did, another misstep in a long record of fumbles in the red zone.
Inevitably, scrunching up the production schedule heaps loads of pressure on the existing engineering teams to produce a flawless iPhone.
Apple simply couldn't wait any longer and CEO of Qualcomm Steven Mollenkopf understood that, leading me to solely blame Tim Cook for this calculated error.
Where do the chips lie after this recent shakeout?
First, this piece of news is demonstrably bullish for Qualcomm and its business model while backloading around $6 billion or so in revenue onto its balance sheet.
In short, Qualcomm hit it out of the park and set itself up for the upcoming insatiable demand for 5G chips while publicly demonstrating they are best in show for 5G infrastructure equipment.
It might turn out to be Qualcomm's best day in the history of the company and one that employees will never forget inside its headquarters.
This will embolden Qualcomm in the future to fight for the revenue that is rightfully theirs and they won't be frightened by bigger sharks attempting to persuade them that they should receive a lesser share of the pie.
For Mollenkopf, this is his crowning moment and a pathway to another big-time job, the one day grabbing of the spoils has elevated his reputation.
Apple is a minor winner because of the adequate supply of chips that Qualcomm will provide that guarantees Apple's engineers clarity instead of dragging itself deeper into a courtroom battle with a company that supplies an integral component to their iPhone.
Hours after the news hit the press, Intel (INTC) waived the white flag issuing a short response admitting they are exiting the 5G smartphone business, a bitter pill to swallow for a legacy company finding it difficult to stay with the big boys.
And if you remember, Intel was initially thought to be the one to provide memory to the 5G smartphone but now that notion is dead as a doornail.
Intel will hope they can capture a fair share of the 5G PC business to make up for the lost opportunity, but as consumers migrate away from PCs, shareholders could sense Intel could be left holding the bag.
Qualcomm has strengthened its stranglehold on the 5G smartphone modem market in an industry that will morph into a worldwide addressable market of $20 billion by 2025.
Even though Huawei just announced they would be willing to sell their 5G chips to Apple, Huawei and South Korea's Samsung mainly produce chips for their in-house branded smartphones and shun feeding competitors like Apple who require the same chips.
Apple hoped to create some leveraging power to get a better 5G chip deal and loosen the jaws that gave Qualcomm a powerful position over Apple, but Intel quitting this segment left Apple with a series of bad choices and they chose the lesser of the evils.
What does this boil down to?
Qualcomm outmuscled Intel producing faster and better performing chips that supported longer battery life.
Qualcomm simply has better engineering talent.
Intel had an uphill battle in the first place, but it is clear they cut their losses because the writing was on the wall leaving Qualcomm to reap all the benefits.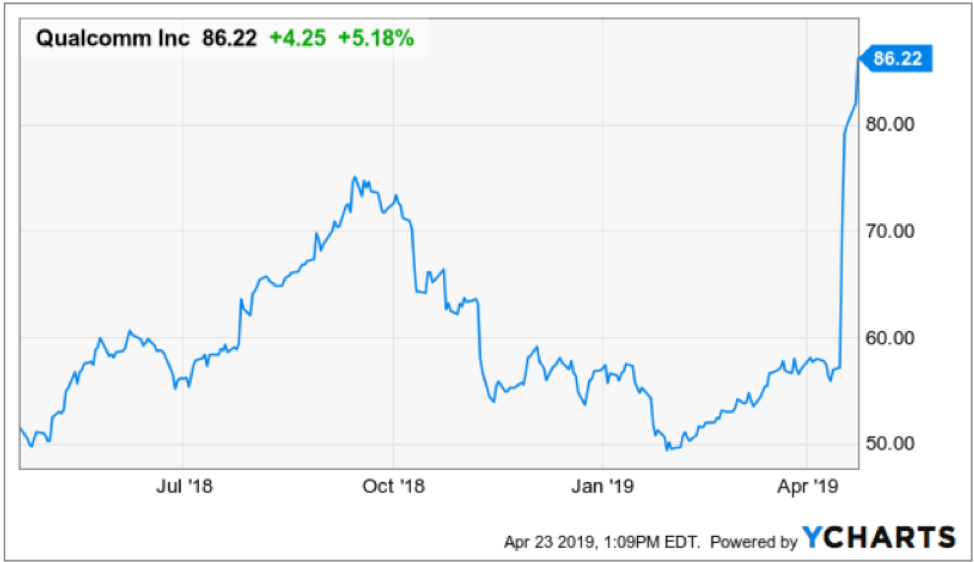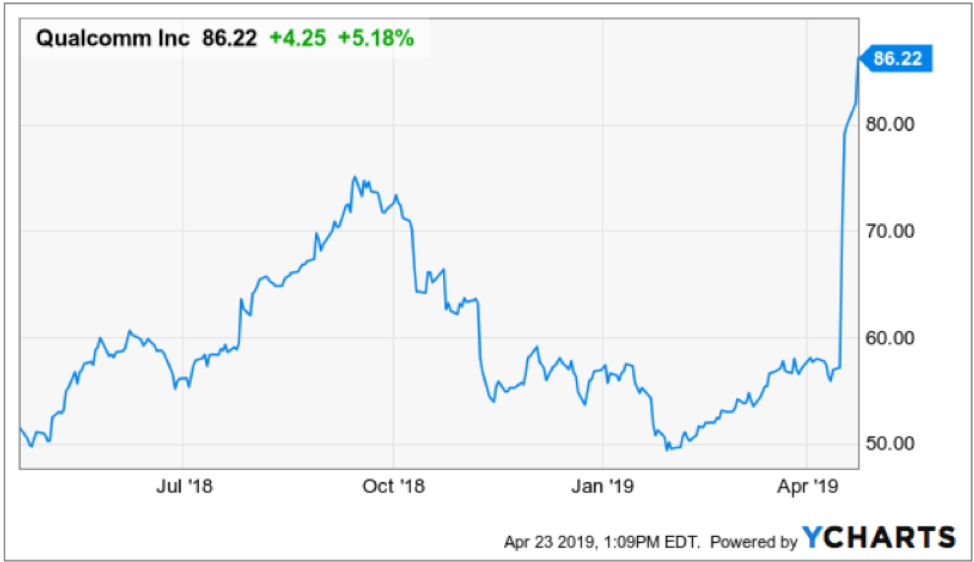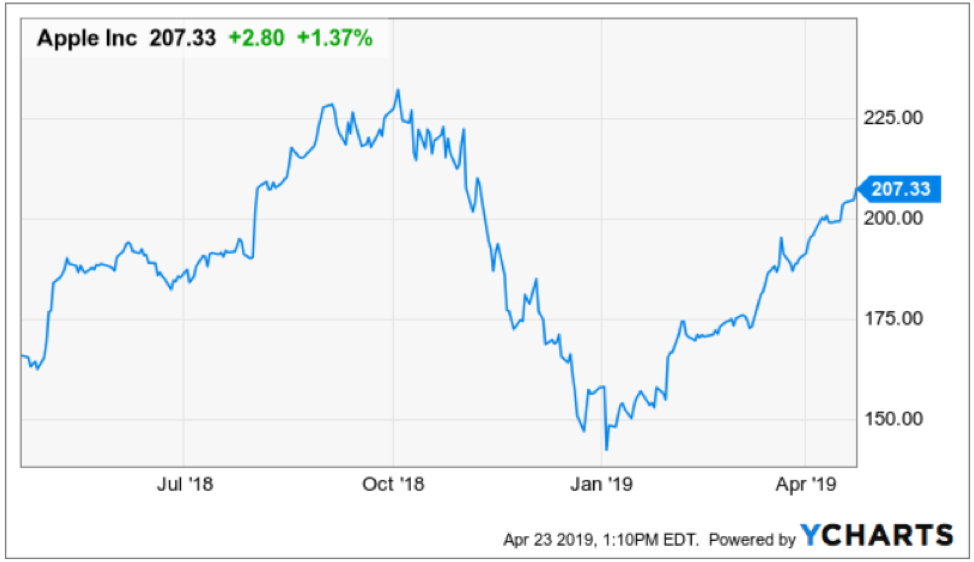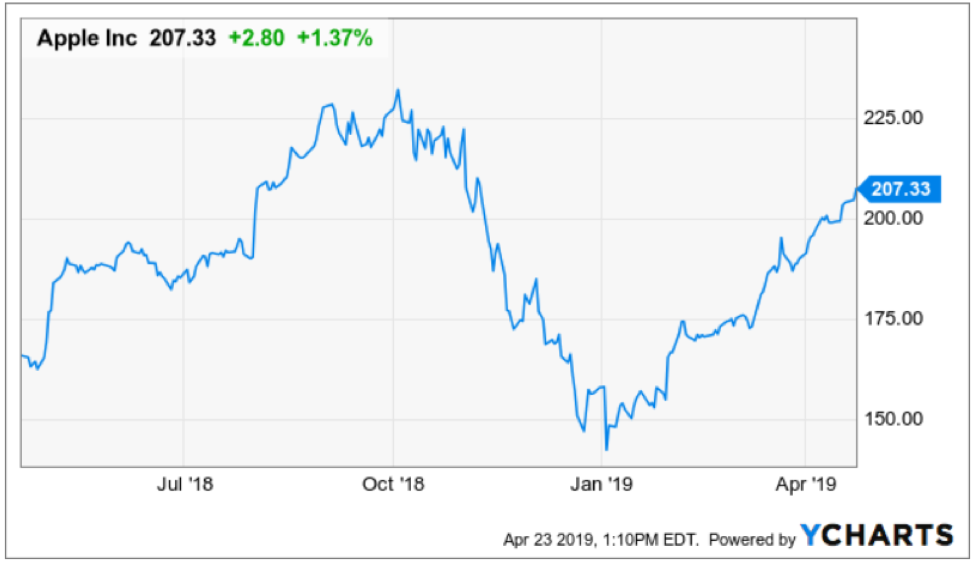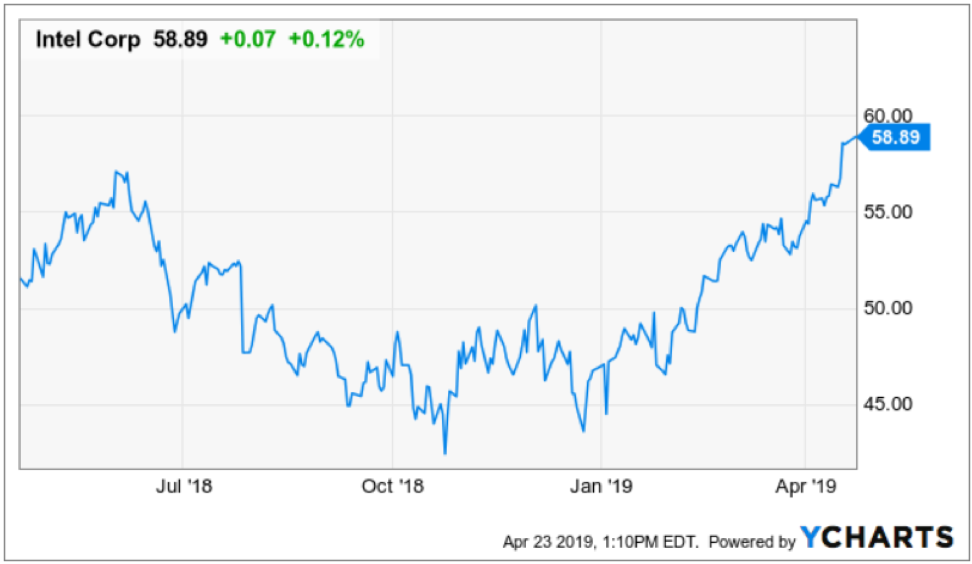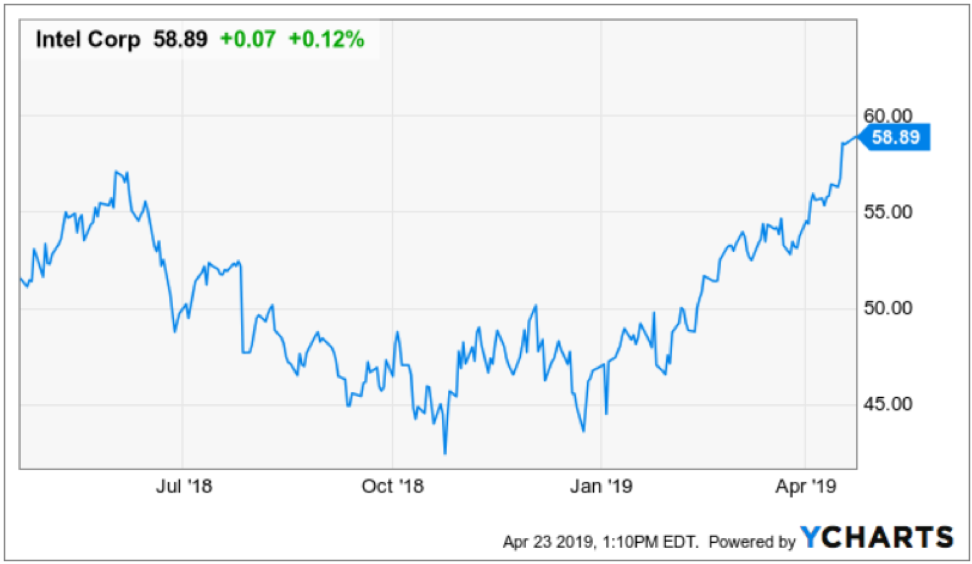 https://www.madhedgefundtrader.com/wp-content/uploads/2019/04/qualcomm.png
562
974
Mad Hedge Fund Trader
https://madhedgefundtrader.com/wp-content/uploads/2019/05/cropped-mad-hedge-logo-transparent-192x192_f9578834168ba24df3eb53916a12c882.png
Mad Hedge Fund Trader
2019-04-24 02:06:43
2019-07-10 21:48:50
Who Beat Whom in the Apple/Qualcomm Battle