The countdown has started.
Will regulation meaningfully hit Facebook (FB) where it hurts in 2020 – the wallet?
There is only so much that Co-Founder Mark Zuckerberg and executives in Menlo Park can do to keep regulators at arm's length.
The Federal Trade Commission (FTC) and Department of Justice (DOJ) want to rearrange Facebook's business model potentially making it uncompetitive.
In an unusual move, the California's State Attorney General publicly stated that his office has been investigating Facebook's privacy dealings over the past 18 months and the reason we know that is because Facebook is stonewalling the process and actively avoiding the authorities.
The State Attorney General has asked for additional information related to the Cambridge Analytica scandal that rocked Facebook shares last year and the company has yet to fully recover from that strong blow.
Undoubtedly, Facebook wants to conceal its self-inflicted wounds and actively rebuff document request signals that Facebook is ready to withstand the pain.
This is also after Zuckerberg decided to allow politicians to buy ads without any sort of third-party fact-checker.
My guess is that Facebook management has been blackmailing companies left and right and only working with companies in a reasonable way if they are paying Facebook for digital ads.
This is a massive conflict of interest at the heart of Facebook's practices.
If any company could be labeled amoral and completely indifferent to the gargantuan social cost piling up in the U.S. because of the fallout from their toxic services, Facebook is at the top of the list.
But as long as Zuckerberg keeps inflating the bottom line, which mind you he definitely is and great at, board members dare to speak up.
It's not like they can do anything anyways, Zuckerberg cannot be fired because of holding generous voting rights.
Facebook is also at the heart of several lawsuits claiming that as soon as Facebook identified them as a serious competitive threat, Facebook pulled their file and denied access to data.
Many companies cannot function without access to Facebook's platform.
The attorney general is attempting to scoop up the meatiest part of communications between Mark Zuckerberg and Facebook COO Sheryl Sandberg detailing changes to the social network's privacy settings, as well as documentation of the company's privacy program.
There is no way in hell Facebook will let the cat get out of the bag and certainly there is explosive material that would dig the ditch even deeper.
Recently, Zuckerberg has been on the warpath shouting from the hills urging the government to shut down Softbank funded short-form video app TikTok created by Chinese company Bytedance which has gone viral as a social media alternative to Instagram.
Even with a storm brewing ahead, Facebook continues to be a buy on the regulatory dip as investors should not ignore the cash cow digital ad business.
Digital ad buyers aren't yet diverting ad budgets elsewhere mostly because there aren't other places to allocate huge amounts of ad dollars to and Facebook knows this.
Another front has opened up as well in the privacy wars with Facebook suing Israel's NSO Group for selling software allowing governments to spy by breaking into their WhatsApp chat history.
The tracking software named Pegasus even allows for comprehensive access to the camera and microphone and was meant to "fight terrorism."
As you might believe, governments have liberally applied this software to individuals across the board for their own zero-sum interests.
These revelations could slow down the rollout of digital ads on WhatsApp which Zuckerberg is hellbent on in the next calendar year to drive revenue growth.
A recent report showed that 93% of global internet users are tracked posing a serious threat to the integrity of the internet.
Not only is the government using it for their own economic and political gains, but Facebook is up there pulling the strings behind the scenes too and Facebook's shares keep climbing.
Until users refuse to log in to Facebook in droves and stop gifting them free data, Facebook continues to be a buy on any pullback.
Sure, the regulatory pressure could eventually blow up in Facebook's face, but until we receive meaningful signals that Facebook's ad model is dead, investors shouldn't write off Zuckerberg and his digital ad money-making machine.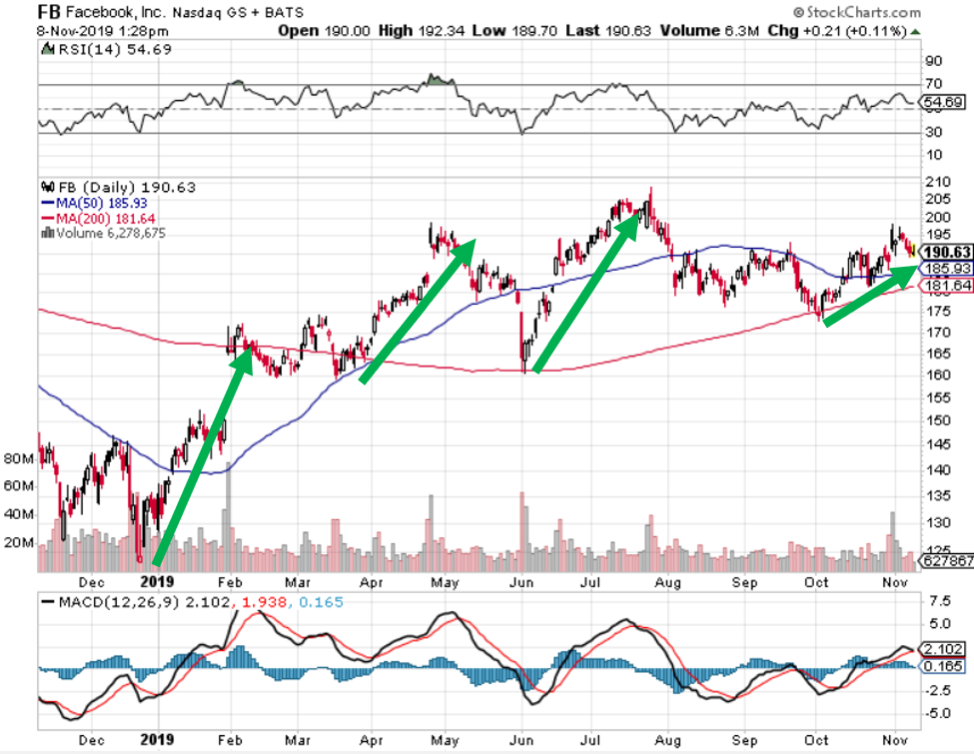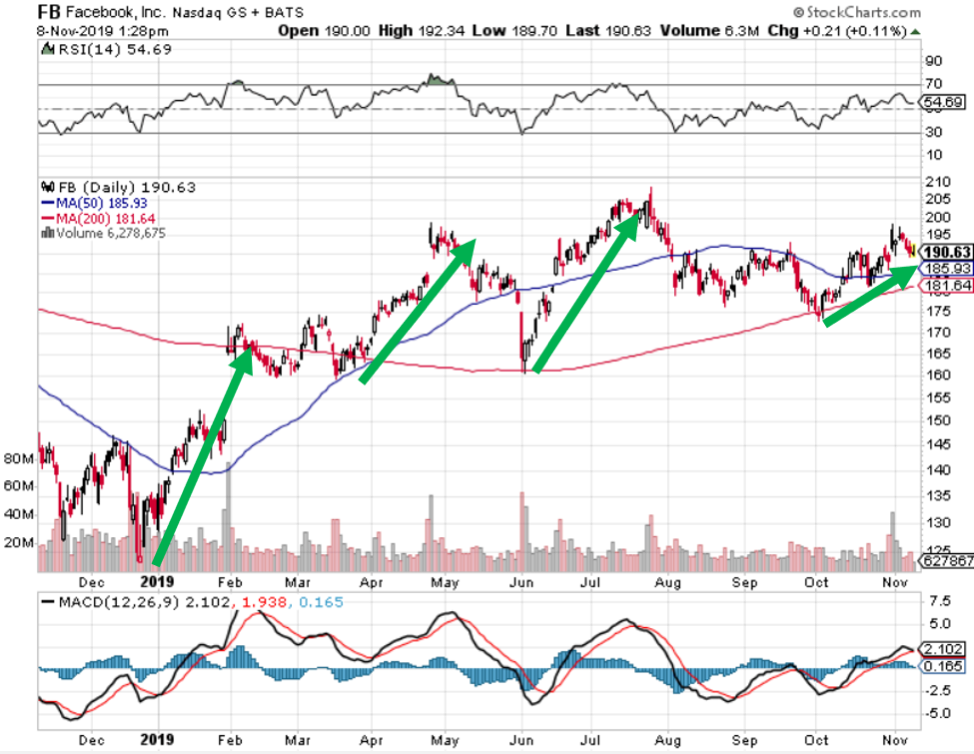 https://madhedgefundtrader.com/wp-content/uploads/2019/05/cropped-mad-hedge-logo-transparent-192x192_f9578834168ba24df3eb53916a12c882.png
0
0
Mad Hedge Fund Trader
https://madhedgefundtrader.com/wp-content/uploads/2019/05/cropped-mad-hedge-logo-transparent-192x192_f9578834168ba24df3eb53916a12c882.png
Mad Hedge Fund Trader
2019-11-11 08:02:46
2020-05-11 12:22:31
Walking a Tight Rope in Menlo Park