I'll give credit when credit is due.
Apple CEO Tim Cook pulled off a quarter to remember.
And yes, I've been hypercritical of his lack of innovation, but I can't question the way he's insulated the company from being exposed to softness in mainland China.
Analysts expected $88 billion in revenue and Apple easily surpassed this number by posting $91 billion.
When you look under the surface, there are usually some chinks in the armor.
But this time around Apple's quarter was practically flawless albeit with some frosty guidance.
It's no secret that the quality of a Chinese smartphone has picked up and now rivals some of Apple's best products.
However, Apple turned a weakness into a strength and sales of iPhones was one of the highlights of an outstanding quarter.
In fact, it was the iPhone 11 that carried the load this time.
In total, iPhone Revenue rose 8% to almost $56 billion and they shipped 72.9 million units.
The outperformance doesn't just end there.
Wearables have become a meaningful revenue driver in itself.
Specifically, ear buds and the Apple watch have captivated Apple customers who are scooping up these products in droves.
In the prior quarter, 75% of people who bought the Apple watch were first time buyers.
This added up to wearables clocking in $7.3 billion in revenue this past quarter.
Apple's outperformance dovetails nicely with my overarching theme of the FANG group plus Microsoft separating themselves from the other tech companies in 2020.
The network effect that these companies possess is unrivaled and the longer they stay in business, the stronger these effects seep in.
If there was a negative part of the quarter, Tim Cook failed to delve into the new Apple streaming product and avoided giving too much detail.
Fortunately, Apple has not bet the ranch on streaming and have stuck to what they know best.
Ultimately, Cook struck a lukewarm tone, especially with the spread of China's coronavirus threatening to shut down production operations for several manufacturers.
The company has restricted employee travel and shut one store due to the outbreak.
Looking forward, management said "there will definitely be an impact on China in terms of consumption."
Apple is slated to release its first 5G phone later this year which has been the catalyst for the price appreciation in shares.
Apple continues to be a multiprong revenue machine and any dip should be bought.
This is the type of company that should be part of any multi-asset portfolio.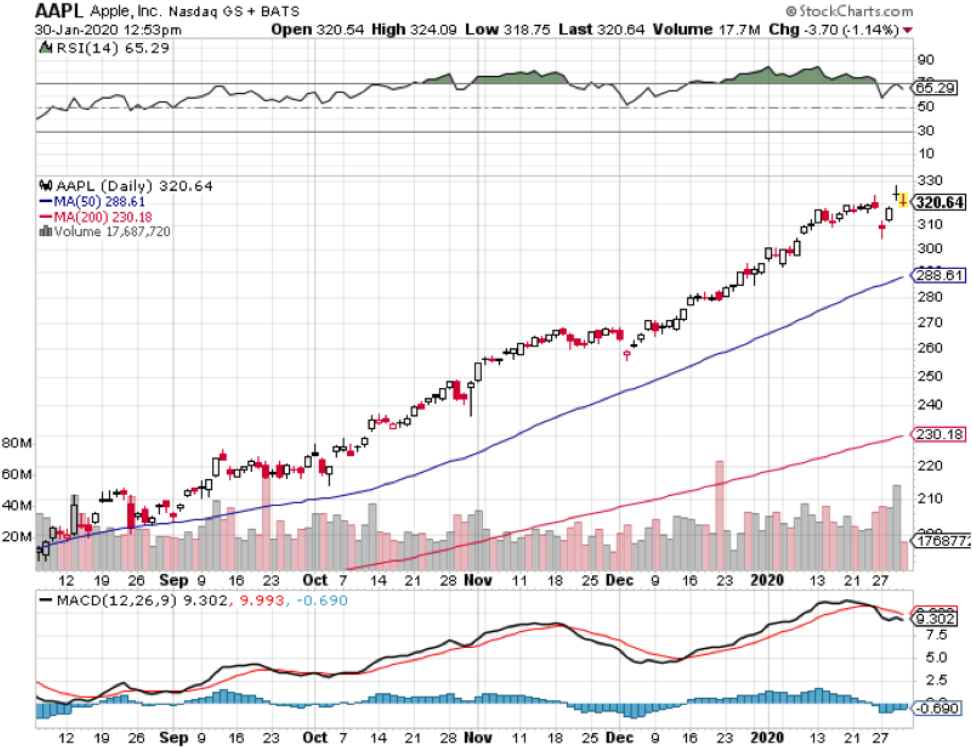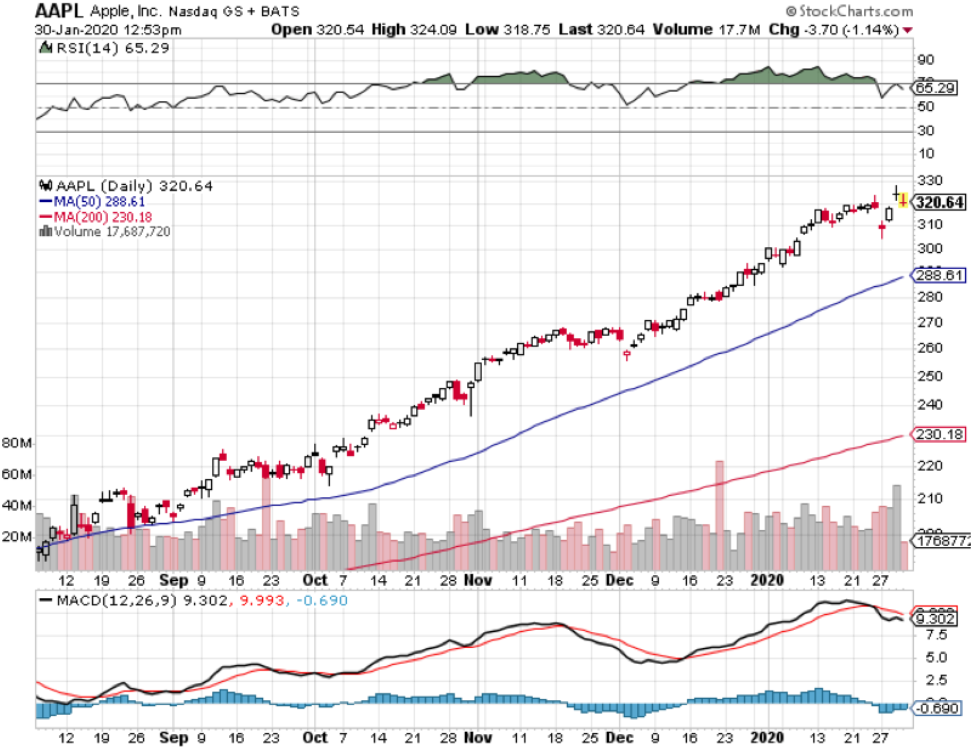 https://madhedgefundtrader.com/wp-content/uploads/2019/05/cropped-mad-hedge-logo-transparent-192x192_f9578834168ba24df3eb53916a12c882.png
0
0
Mad Hedge Fund Trader
https://madhedgefundtrader.com/wp-content/uploads/2019/05/cropped-mad-hedge-logo-transparent-192x192_f9578834168ba24df3eb53916a12c882.png
Mad Hedge Fund Trader
2020-01-31 04:02:32
2020-05-11 13:09:32
Apple Outshines the Rest