It was known as the ?Tweet that sank Wall Street.?
When presidential candidate Hillary Clinton attacked the drug industry last summer, the entire pharmaceutical and health care industries were taken out to the woodshed and beaten like the proverbial red headed stepchild (my apologies in advance to red heads).
One of the principal victims was cancer drug maker Celgene (CELG), which dropped some 24.6% from top to bottom.
Never mind that Clinton is unlikely to get what she wants, even if she wins the election.
For that, you need a congress in your pocket, a probability that is at least 5-9 years away.
That is, unless Donald Trump continues his campaign for the Republican nomination.
However, in this nervous, twitchy, gun shy trading environment, it is shoot first and ask questions latter. So Celgene shares sank, whether it was warranted or not.
Celgene is really all about one drug, Revlimid, a blood cancer treatment that accounts for 75% of its sales. Last year, the company sold $7.6 billion worth of this complex molecule.
To wean itself off of its overdependence on a single drug it has embarked on a number of aggressive initiatives.
Since the spring of 2012, it has increased the use of its Abrazane drug to treat late stage pancreatic cancer, the disease that killed Steve Jobs. It has won regulatory approval for the psoriasis drug Otezla.
It has also pursued the mergers and acquisitions road to growth, picking up some two-dozen small drug makers in recent years. The $7.2 billion purchase of Receptos was a big one, which manufactures Ozanimod, a drug used to treat ulcerative colitis and multiple sclerosis.
Celgene also picked up Juno Therapeutics for $1 billion a few months ago, a maker of innovative cellular immunotherapies.
If this ambitious strategy works, Celgene?s net earnings should continue to grow at a 25% annual rate for the next five years. That means the shares should triple by 2020.
This is why the company?s shares command a lofty multiple of 18 times 2016 earnings, the higher end of the range for this industry.
So the next time Hillary opens her mouth, use the dip in (CELG) shares to load the boat. It would also be helpful if stock investors shift their focus from value back to growth.
Looks Like a ?BUY? To Me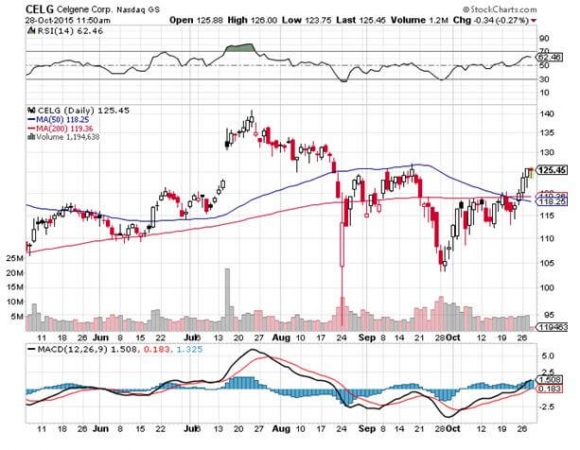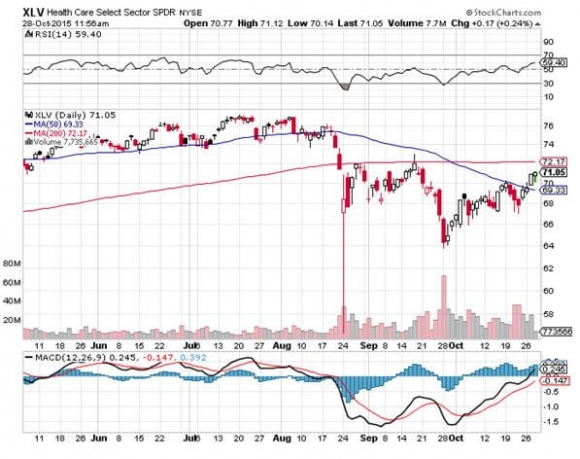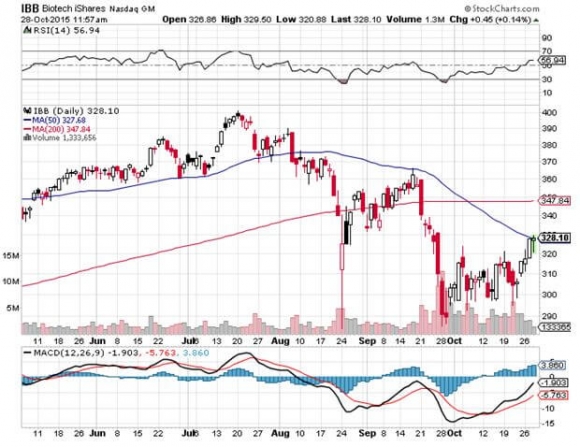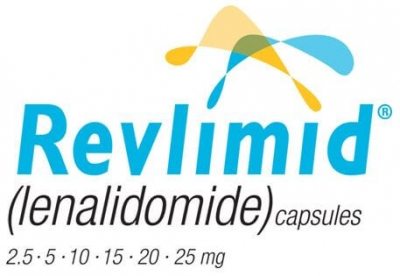 Loose Lips Sink Ships
https://www.madhedgefundtrader.com/wp-content/uploads/2015/10/Hillary-Clinton-e1446065472317.jpg
253
400
Mad Hedge Fund Trader
https://madhedgefundtrader.com/wp-content/uploads/2019/05/cropped-mad-hedge-logo-transparent-192x192_f9578834168ba24df3eb53916a12c882.png
Mad Hedge Fund Trader
2015-10-29 01:08:49
2015-10-29 01:08:49
Celgene Will Make a Comeback