If you believe that the trade war developments have had a negligible effect on the tech companies that operate in mainland China, then you are dead wrong.
Cisco is a cautionary tale highlighting that things aren't running smoothly with its decrease of 25% in annualized revenue from operations in mainland China.
Many of the profit models in China have been swallowed up by the friction between the two governments at the highest level.
The Cisco employee count was sacrificed stateside with the San Jose, California branch implementing a second round of layoffs that will sweep aside 500 more Cisco engineers.
The most damming set of words that epitomized the dire situation that Cisco face is when management said, "we're being uninvited to bid …We're not being allowed to even participate anymore."
The Chinese government has disengaged Cisco from competing in China and that means a whole channel of revenue will be effectively offline for the foreseeable future unless there is substantial rapprochement from the two governments.
Perusing the files of venture capitalist heartthrob WeWork that plans to go public proved that relations with China and doing business is a financial high-wire act.
I will explain.
WeWork's 350-plus-page IPO prospectus offered insight into the treacherous nature of business exposure in the Middle Kingdom.
Any investor who rummaged through the prospectus has to be dreading the worse because the boobytraps are plentiful.
A cynical take of WeWork's business tells me they are doomed in China.
Property is in control of a huge swath of Chinese wealth vehicles and commercial property is part of that equation.
According to the filing, WeWork is contracted to 115 buildings across 12 cities in Greater China, about 15% of its total number of facilities.
I envision property law skirmishes of the foreign WeWork against local property landlords and by historical standards, the court system has not been kind to non-Chinese who seek justice in the Chinese court system against Chinese national interests.
WeWork's management references "higher tariffs, capital controls, new adverse trade policies or other barriers to entry" as possible counterpunches to an already delicate working environment.
The pressure cooker could explode at any point with the higher-ups making heads roll at the corporate level to prove a point at a macrolevel.
Foreign companies are easy targets and WeWork is an American company – a double whammy that could make it a convenient target for the Chinese communist party.
Summing it up, this is not an advantageous time to lever up on the Chinese economy.
Risk control is needed and this smells like a ticking time bomb.
It really shows how the tech landscape has disintegrated for American companies in China.
They were once welcomed with grandeur and hospitality plus the forced technology transfers.
CEOs bit their tongue because the revenue growth surpassed the cons of cyberespionage and outright theft.
With the accumulation of generations of free knowhow, China is now locked and loaded with a tech industry that rivals anyone in the world.
The last item left on the menu are high-grade semi chips which the Chinese have not mastered yet and that might be the last stand for the Americans if they hope to salvage a stunning comeback victory.
If WeWork does manage to go public without the equity market raining down on its parade, it's an outright sell and stay away.
It's nothing but a glorified property manager and its interests in China could open up pandora box.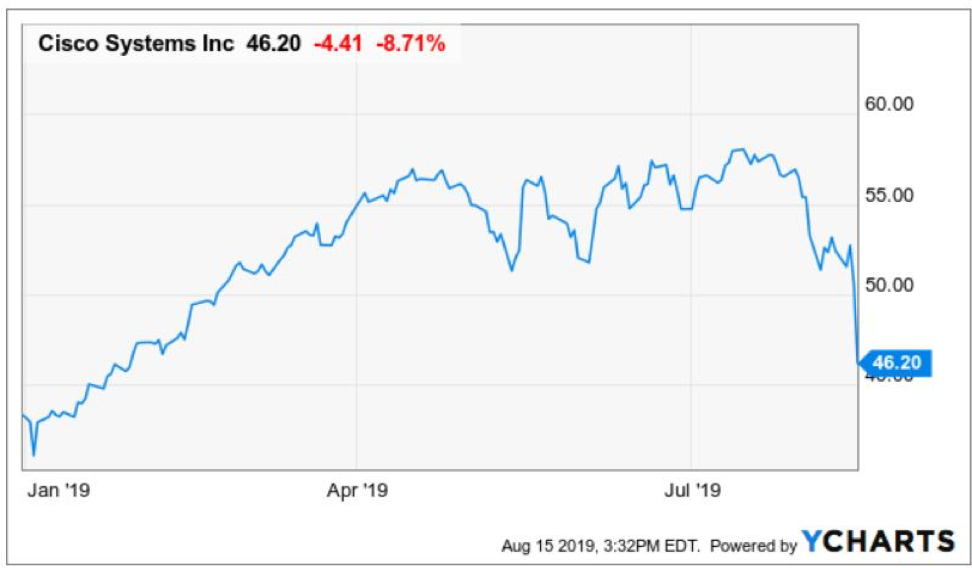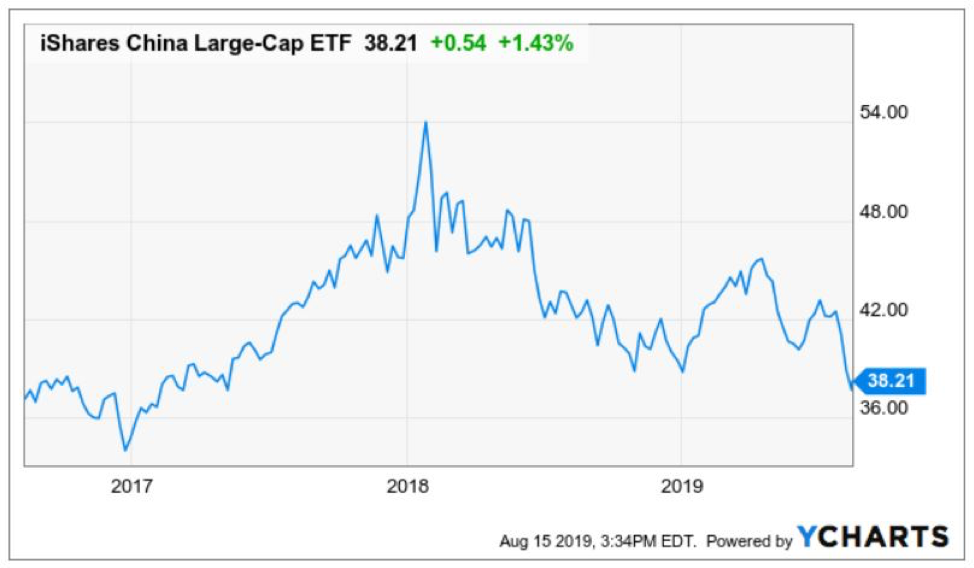 https://www.madhedgefundtrader.com/wp-content/uploads/2019/08/uber-vs-lyft.png
568
974
Mad Hedge Fund Trader
https://www.madhedgefundtrader.com/wp-content/uploads/2019/05/cropped-mad-hedge-logo-transparent-192x192_f9578834168ba24df3eb53916a12c882.png
Mad Hedge Fund Trader
2019-08-16 01:02:17
2019-09-16 10:30:33
Cisco's China Hit