Below please find subscribers' Q&A for the January 20 Mad Hedge Fund Trader Global Strategy Webinar broadcast from Incline Village, NV.
 Q: What will a significant rise in long term bond yields (TLT) do to PE ratios in general, and high tech specifically?
A: Well, the key question here is: what is "significant". Is "significant" a move in a 10-year from 120 to 150, which may be only months off? I don't think that will have any impact whatsoever on the stock market. I think to really give us a good scare on interest rates, you need to get the 10-year up to 3.0%, and that might be two years off. We're also going to be testing some new ground here: how high can bond interest rates go while the Fed keeps overnight rates at 25 basis points? They can go up more, but not enough to hurt the stock market. So, I think we essentially have a free run on stocks for two more years.
Q: What about the Shiller price earnings ratio?
A: Currently,  it's 34.5X and you want to completely ignore anything from Shiller on stock prices. He's been bearish on stocks for 6 years now and ignoring him is the best thing you can do for your portfolio. If you had listed to him, you would have missed the last 15,000 Dow ($INDU) points. Someday, he'll be right, but it may be when the market goes from 50,000 to 40,000, so again, I haven't found the Shiller price earnings ratio to be useful. It's one of those academic things that looks great on paper but is terrible in practice.
Q: Do you see any opportunity in China financials with the change of administration, like the (CHIX)?
A: I always avoid financials in China because everyone knows they have massive, defaulted loans on their books that the government refuses to force them to recognize like we do here. So, it's one of those things where they look good on paper, but you dig deeper and find out why they're really so cheap. Better to go with the big online companies like Baidu (BIDU) and Alibaba (BABA).
Q: Is it too late to enter copper?
A: No, the high in the last cycle for Freeport McMoRan (FCX) was $50 dollars and I think we're only in the mid $ '20s now, so you could get another double. Remember, these commodity stocks have discounted recovery that hasn't even started yet. Once you do get an actual recovery, you could get another enormous move and that's what could take the Dow to 120,000.
Q: Do you see the FANGs coming back to life with the earnings results?
A: I think it'll take more than just Netflix to do that. By the way, Netflix (NFLX) is starting to look like the Tesla of the media industry, so I'd get into Netflix on the next dip. You could get a surprise, out-of-nowhere double out of that anytime. But yes, FANGs will come to life. They've been in a correction for five months now, and we'll see—it may be the end of the pandemic that causes these stocks to really take off. So that's why I'm running the barbell portfolio and buying the FANGs on weakness.
Q: Are you recommending LEAPS on gold (GLD) and silver (SLV)?
A: Absolutely yes, go out two years with your maturity, you might buy 120% out of the money. That's where you get your leverage on the LEAPS. Something like a (GLD) January 2023 $210-$220 in-the-money vertical bull call spread and generate a 500% profit by expiration.
Q: Do you foresee a cool off for semiconductors ($SOX) even though there's been recent news of shortages?
A: No, not really. There are so many people trying to get into these it's incredible. And again, we may get a time correction where we sideline at the top and then break out again to the upside. This is classic in liquidity-driven markets, which is what we have in spades right now. Thanks to 5G, the number of chips in your everyday devices is about to increase tenfold, and it takes at least two years to build a new chip factory. So, keep buying (NVDA), (MU), and (AMD) on dips.
Q: Where are the best LEAPS prospects (Long Term Equity Participation Securities)?
A: That would have to be in technology—that's where the earnings growth is. If you go 20% out of the money on just about any big tech LEAPs two years out, to 2023 those will be worth 500% more at expiration.
Q: What about SPACs (Special Purpose Acquisition Company) now, as we're getting up to five new SPACs a day?
A: My belief is that a SPAC is a vehicle that allows a manager to take out a 20% a year management fee instead of only 1%. And it's another aspect of the current mania we're in that a lot of these SPACs are doubling on the first day—especially the electric vehicle-related SPACs. Also, a lot of these SPACs will never invest in anything, but just take the money and give it back to you in two years with no return when they can't find any good investments…. If you're lucky. There's not a lot of bargains to be found out there by anyone, including SPAC managers.
Q: Does natural gas (UNG) fall into the same "avoid energy" narrative as oil?
A: Absolutely, yes. The only benefit of natural gas is it produces 50% less carbon dioxide than oil. However, you can't get gas without also getting oil (USO), as the two come out of the pipe at the same time; so I would avoid natural gas also. Gas and oil are also about to lose a large chunk, if not all, of their tax incentives, like the oil depletion allowance, which has basically allowed the entire oil industry to operate tax-free since the 1930s.
Q: What about hydrogen cars?
A: I don't really believe in the technology myself, and when you burn hydrogen, that also produces CO2. The problem with hydrogen is that it's not a scalable technology. It's like gasoline—you have to build stations all over the US to fuel the cars. Of course, it produces far less carbon than gas or natural gas, but it is hard to compete against electric power, which is scalable and there's already a massive electric grid in place.
Q: If you inherited $4 million today, would you cost average into (QQQ), (IWM), or (SPY)?
A: I would go into the ProShares Ultra Technology ETF (ROM), which is double the (QQQ); and if you really want to be conservative, put half your money into (QQQ) or (ROM), and then half into Berkshire Hathaway (BRK/A), which is basically a call option on the industrial and recovery economy. I know plenty of smart people who are doing exactly that.
Q: Is it weird to see oil, as well as green energy stocks, moving up?
A: No, that's actually how it works. The higher oil and gas prices go, the more economical it is to switch over to green energy. So, they always move in sync with each other.
Q: I heard rumors that Amazon (AMZN) is likely to raise Prime's annual fee by $10-20 a year in 2021. Will that be a catalyst for the stock to go higher?
A: Yes. For every $10 dollars per person in Prime revenue, Amazon makes $2 billion more in net profit. I would say that's a very strong argument for the stock going up and maybe what breaks it out of its current 6-month range. By the way, Amazon is wildly undervalued, and my long-term target is $5,000.
Q: Do you think that the spike in Apple (AAPL) MacBook purchases means that computers will overtake iPhones as the revenue driver for Apple in 2021, or is the phone business too big?
A: The phone business is too big, and 5G will cause iPhone sales to grow exponentially. Remember, the iPhones themselves are getting better. I just bought the 12G Pro, and the performance over the old phone is incredible. So yeah, iPhones get bigger and better, while laptops only grow to the extent that people need an actual laptop to work on in a fixed office. Is that a supercomputer in your pocket, or are you just glad to see me?
Q: Share buybacks dried up because of revenue headwinds; do you think they will come back in a massive wave, giving more life to equities?
A: Absolutely, yes. Banks, which have been banned from buybacks for the past year, are about to go back into the share buyback business. Netflix has also announced that they will go buy their shares for the first time in 10 years, and of course, Apple is still plodding away with about $100 or $200 million a year in share buybacks, so all of that accelerates. The only ones you won't see doing buybacks are airlines and Boeing (BA) because they have such a mountain of debt to crawl out from before they can get back into aggressive buybacks.
Q: Interest rates are at historic lows; the smartest thing we can do is act big.
A: That's absolutely right; you want to go big now when we're all suffering so we can go small later and run a balanced budget or even pay down national debt if the economy grows strong enough. The last person to do that was Bill Clinton, who paid down national debt in small quantities in '98 and '99.
Q: What do you think about General Motors (GM)?
A: They really seem to be making a big effort to get into electric cars. They said they're going to bring out 25 new electric car models by 2025, and the problem is that GM is your classic "hour late, dollar short" company; always behind the curve because they have this immense bureaucracy which operates as if it is stuck in a barrel of molasses. I don't see them ever competing against Tesla (TSLA) because the whole business model there seems like it's stuck in molasses, whereas Tesla is moving forward with new technology at warp speed. I think when Tesla brings out the solid-state battery, which could be in two years, they essentially wipe out the entire global car industry, and everybody will have to either make Tesla cars under license from Tesla—which they said they are happy to do—or go out of business. Having said that, you could get another double in (GM) before everyone figures out what the game is.
Q: Will you update the long-term portfolio?
A: Yes, I promise to update it next week, as long as you promise me that there won't be another insurrection next week. It's strictly a time issue. After last year being the most exhausting year in history, this year is proving to be even more exhausting!
Q: Do you see a February pullback?
A: Either a small pullback or a time correction sideways.
Q: Do you think the Zoom (ZM) selloff will continue, or is it done now that the pandemic is hopefully ending?
A: It's natural for a tech stock to give up one third after a 10X move. It might sell off a little bit more, but like it or not, Zoom is here to stay; it's now a permanent part of our lives. They're trying to grow their business as fast as they can, they're hiring like crazy, so they're going to be a big factor in our lives. The stock will eventually reflect that.
Good Luck and Stay Healthy.
John Thomas
CEO & Publisher
The Diary of a Mad Hedge Fund Trader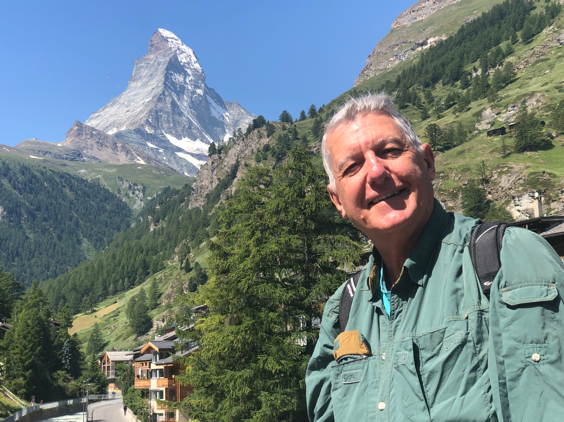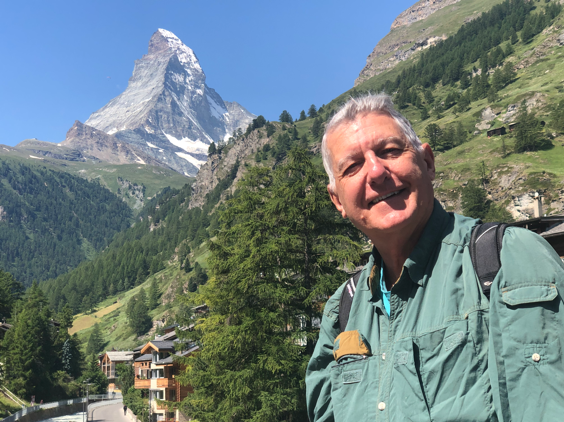 https://www.madhedgefundtrader.com/wp-content/uploads/2019/07/john-thomas-8.png
422
564
Mad Hedge Fund Trader
https://madhedgefundtrader.com/wp-content/uploads/2019/05/cropped-mad-hedge-logo-transparent-192x192_f9578834168ba24df3eb53916a12c882.png
Mad Hedge Fund Trader
2021-01-22 11:02:52
2021-01-22 11:39:39
January 20 Biweekly Strategy Webinar Q&A