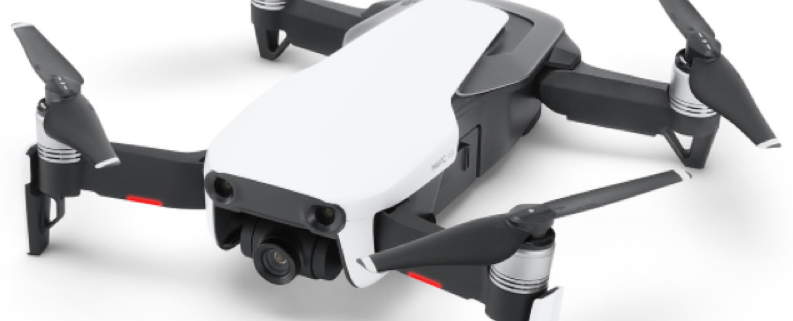 Drones whip by like mini whirling dervishes but are actually hardworking aerial robots that carry out surveillance and inspections for utilities, construction sites, airplanes, and trains from onboard cameras.
Drone delivery appears to be the next transportation bottleneck in the e-commerce wars as Amazon (AMZN) and Uber (UBER) pile capital investment into the technology.
In 2013, Founder and CEO of Amazon Jeff Bezos audaciously said that Amazon would have drone delivery operational by 2018.
But the Federal Aviation Administration (FAA) did not acquiesce to Bezos's ambitious timeline.
Progress has been slow.
When it comes to consumer appetite, the demand for drones will be voracious but only if delivered in a way to add value to the customer experience.
The last thing the world needs is billions of unmanned drones polluting the sky and parked in the sky.
More than 60% of consumers would accept the delivery of dry goods through a drone delivery service, it contrasts to only 26% of fresh produce or meat.
Clearly, fresh foods are more complicated to deliver because of temperature requirements to accommodate the products, and more R&D will need to take place to find a solution.
"When we (Amazon) have a full drone fleet, you'll be able to order anything and get it in 30 minutes if you live near a hub that's serviced by drones," said Amazon's CEO of Worldwide Consumer Jeff Wilke
Amazon has spent more than six years developing drones which may one day drop packages in backyards assuming regulators green light it.
Timely delivery is important but the diversity of products that can be delivered is just as important.
This is not a one-size-fits-all solution.
Amazon has already ravaged through more than $35 billion on shipping costs this year, more than double what it spent two years ago.
It is yet to be determined whether the four-wheeled delivery robots they are testing that roll on sidewalks will ultimately be slipped into the delivery process, but at least they are making headway and allocating new resources to it by announcing plans for a new facility outside Boston to design and build robots.
Major companies such as Alphabet (GOOGL), FedEx (FDX) and UPS (UPS) are all investing in drone delivery all hoping to be the ones to lead this industry in the future.
The drone battles are taking place under the backdrop of military and political gamesmanship because drones have a large and legitimate role in military affairs.
Even though America's e-commerce companies hope to take drones and nicely fit it into their delivery service, America is not even close to dominating.
One word – China.
The US-China Economic and Security Review Commission recommended that the US government promote advanced manufacturing and robotics technologies, monitor China's advances, review bilateral investments and cooperation, and consider closely vetting proprietary academic research.
The Shenzhen, China-based drone company DJI Technology is the dominant worldwide market leader in the civilian drone industry, accounting for over 75% of the global drone market.
In 2017, the U.S. Army banned the military application of DJI drones because the Pentagon was worried that DJI would leak data to the Chinese government.
In 2018, the Defense Department banned the purchase of all commercial off-the-shelf unmanned aircraft system (UAS).
An amendment from Sen. Chris Murphy in the 2020 defense policy bill would ban all Chinese-made drones and Chinese-manufactured parts from military purpose.
DJI's dramatic rise in the drone race has been nothing but breathtaking dwarfing Western competitors such as France's Parrot.
They are cost-effective, making them the go-to product for individual consumers.
China has not only succeeded in pulling ahead in the drone wars, but are also pushing the envelope in areas like hypersonic weapons, artificial intelligence, and 5G.
The U.S. military has limited options now because of a generation of underinvestment and inactivity causing a dwindling of U.S. supply of the smallest class of unmanned aerial systems (UASs) that are needed for reconnaissance missions.
DJI has a near-monopoly for one of the most important pieces of technology moving forward.
"We don't have much of a small UAS industrial base because DJI dumped so many low-price quadcopters on the market, and we then became dependent on them," said Ellen Lord, the Pentagon's chief weapons buyer. "We want to rebuild that capability," she added.
China's DJI was hit by the recent tariff tsunami levied by the U.S. administration and the drone maker has decided to pass on the cost to the consumer.
DJI has also been banned from bidding for any U.S. military contracts because the Trump administration has concerns that DJI is a national security threat.
DJI reacted to the move by commenting that they are "obviously false" and is "unsubstantiated speculation."
The second tranche of tariffs, which is scheduled to go live on December 15th, will put an additional 15% tariff on virtually everything that comes to the United States from China, including laptops, smartphones, and drones.
The DJI Mavic Air, now costs $919 on Best Buy instead of $799. Similarly, the DJI Mavic 2 Pro which I have crowned as the best drone to buy in 2019 will cost $1,729, up from $1,499.
Apart from DJI, China has state money pouring into the sector with the most cutting-edge drone technology in the works called Tianyi quadcopter built by a subsidiary of a state aerospace corporation.
It is designed to carry out ground-level reconnaissance and hyper-targeted strikes in cities.
The unmanned aerial vehicles (UAV) are still in the works, but once ready, could be available on the international market as a cheap and versatile option widening the gulf between America's military in drone technology.
The drone is designed to be controlled by soldiers on the ground, has an operational distance of 5km (3 miles) and has a vertical range of 6km.
It will be loaded with infrared and laser detectors to enable night surveillance operations and is armed with two 50mm rockets designed to strike from up to 1km.
Sadly, there are no quality drone plays on the American public markets that I can confidently recommend.
The seriousness of the lack of investment really appears in the weakness of U.S. military drone capabilities and on the consumer side of things, drones will be a supercharger input to revenue growth for the likes of Walmart (WMT), Amazon, and the e-commerce companies.
It might be time to wake up and support the creation of a national champion in this critical technology then spin off the commercial synergies in similar fashion to how the personal computer and the internet developed.
The longer we wait, the further we fall behind.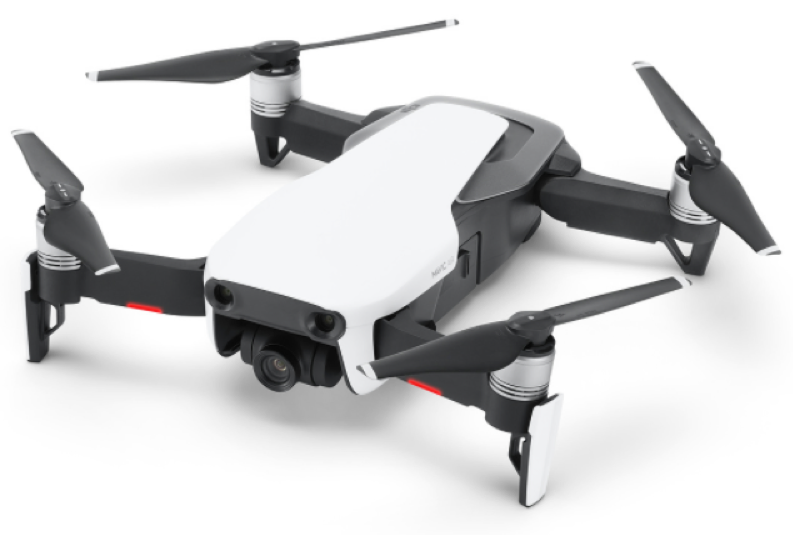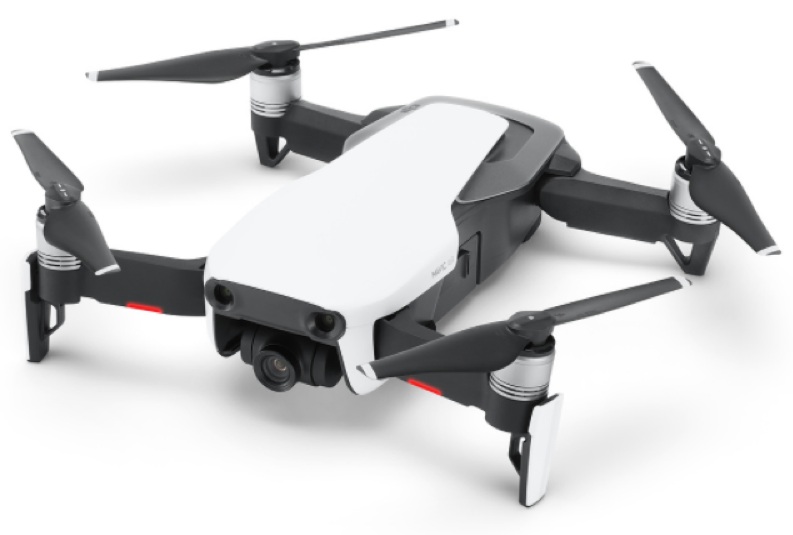 DJI Mavic Air for $919
https://www.madhedgefundtrader.com/wp-content/uploads/2019/12/drone.png
535
793
Mad Hedge Fund Trader
https://madhedgefundtrader.com/wp-content/uploads/2019/05/cropped-mad-hedge-logo-transparent-192x192_f9578834168ba24df3eb53916a12c882.png
Mad Hedge Fund Trader
2019-12-02 11:02:03
2020-05-11 13:00:05
The Drone Wars Have Started