As the trade misunderstanding escalates to a new stratum of ferociousness, certain parts of the economy are ripe to be battered.
Tourism and in particular, international travel, will be one of the first luxuries to be sliced off consumers' list.
China's most popular online travel agent Ctrip.com (CTRP) has suffered a damaging drop in demand from would-be international travelers.
Jonathan Grella, spokesman at the US Travel Association said, "The US runs a US$28 billion travel and tourism trade surplus with China" and preliminary numbers appear that Chinese travel to the US in the past year has dropped around 20%.
Compounding the woes is the weakening of the Chinese yuan which could become collateral damage from the trade negotiations if American and Chinese corporations repurpose supply chains to other countries and stop sending dollars to the mainland.
The ball is already rolling with 93 percent of Chinese companies considering making some changes to their supply chains to mitigate the effects of trade tariffs in an ingenious way to circumvent extra costs.
Of these, 18% are open to a complete supply chain remake and production transformation, with 58% making meaningful changes.
A further 17% plan to make minor tweaks in response to the trade war, with only 7% making no changes at all.
Chinese and American companies are reconsidering their Chinese manufacturing bases to avoid the tariffs placed on US$250 billion of Chinese exports by US President Donald Trump.
The unintended consequence will be a powerful surge in economic activity in South East Asia with also India benefitting from the chaos.
Apart from the supply chain complexities, the worsening of Chinese yuan strength could put a massive damper on Chinese international travel plans.
The annual Chinese international travel growth rate of 5.5% would be in dire straits translating into current travel demand rerouted to lower margin Asian countries such as Thailand, Vietnam, and Malaysia which are quite popular for budget travelers.
If lower sales do not manifest itself because tourists opt to forego expensive western countries, this demand will correlate into fewer dollars per traveler because of cheaper destinations which might force companies to double down on promotions to lure higher volume.
The same goes for American consumers who will be on the hook for the tariff-loaded consumer items that trickle onto our shores.
Decaying relations have already poisoned the US tourism sector that's seen its growth flatline for the first time in 10 years.
And while only a small percentage of the 80 million visitors to the US in 2018 were Chinese, the potential for that segment's growth remains robust.
Only 6 percent of Chinese citizens have passports signaling an imminent rise in outbound Chinese tourists that will reach 220 million by 2025.
The opportunity cost of these dollars migrating to other locations will be a kick in the teeth.
I reiterate my negative call for American online travel companies with recent damage control coming from TripAdvisor for last quarter's debacle when the company reported dismal top-line results combined with a drop in monthly average unique visitors.
The company's first-quarter revenues of $376 million missed badly up against the consensus forecast of $386.8 million.
TripAdvisor's quarterly revenues fell 1% YOY as a result of the core hotel business underperforming and revenues from TripAdvisor's Hotels, Media & Platform (or HM&P) showing zero growth at $254 million.
Revenues from its fringe businesses, which includes rentals, Flights/Cruise, SmarterTravel, and Travel China, plunged 33% to $42.
The proof is in the pudding with the company's falling unique visitor count putting the kibosh on TripAdvisor's growth prospects.
The company's average monthly unique visitors cratered 5% YOY to 411 million users in the first quarter, contrasting with TripAdvisor's performance last year when it reported an 11% YOY unique visitor growth.
Google is the boogie man in the equation with the company rolling out a more holistic travel product to integrate flight and hotel search functions while organizing people's travel plans and saving research.
Alphabet will also repurpose more travel data on Google Maps, and integrate hotel and restaurant reservations for customers who are logged on.
Linking the Google travel and map functions seem like a no brainer to me and will be the precursor before the company starts selling ads on Google Maps including travel ads.
Google's pivot into online travel marks an existential crisis for the incumbents and will strengthen its position in travel by driving further searches and potential higher-qualified leads for its partner companies, such as airlines and hotels.
Consumers have already recognized Google as the go-to place where to do travel research.
In a zero-sum game, Expedia (EXPE) and TripAdvisor (TRIP) will directly lose out.
Highlighting the erosion was Expedia's super growth asset Vrbo whose gross bookings totaled $4.16 billion, up a paltry 5 percent from a year earlier.
The growth rate was less than half of the main online travel agency business which should sound off alarm bells.
As it stands now, Google generates referral traffic although it does process some bookings on its own site for other travel merchants.
Unlike travel agencies such as Expedia or Priceline, Google doesn't directly sell travel products such as hotel rooms or airline tickets but that could change quickly.
This ties back to my continuing thesis of the low-value proposition of broker apps in the tech ecosystem, either there will be one with a monopoly, or a bigger fish will hijack their business model and become the new monopolistic dominator.
Such is the high stakes of Silicon Valley in 2019.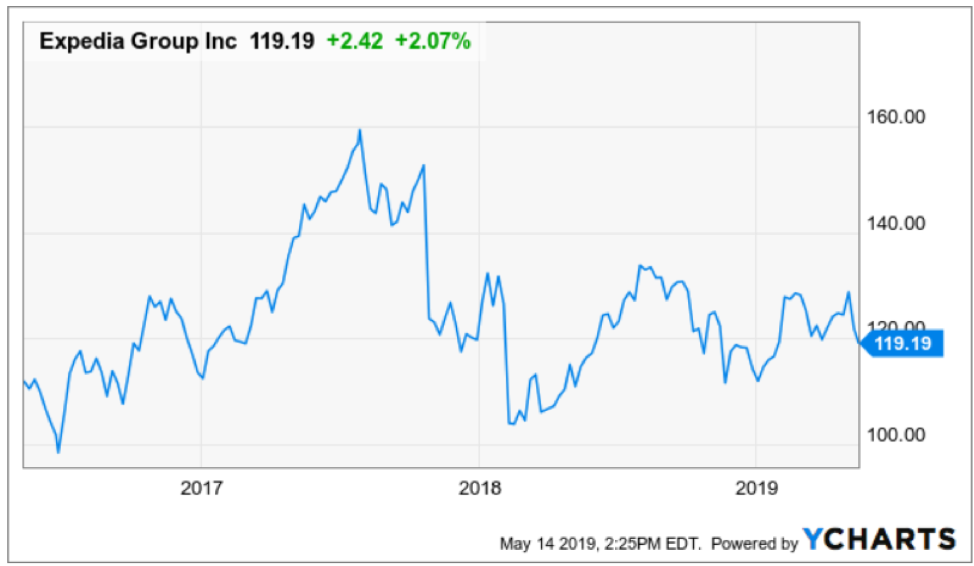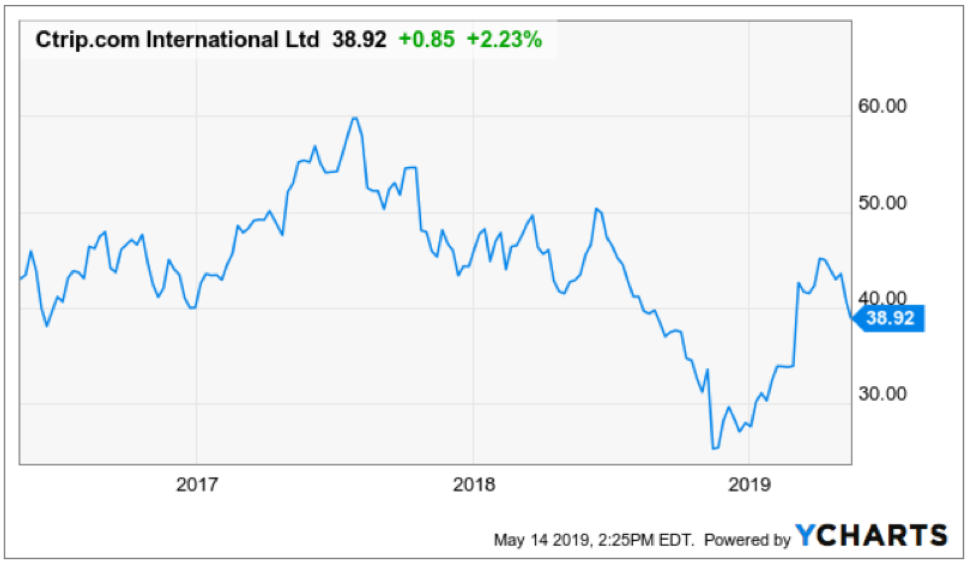 https://www.madhedgefundtrader.com/wp-content/uploads/2019/05/cropped-mad-hedge-logo-transparent-192x192_f9578834168ba24df3eb53916a12c882.png
0
0
Mad Hedge Fund Trader
https://www.madhedgefundtrader.com/wp-content/uploads/2019/05/cropped-mad-hedge-logo-transparent-192x192_f9578834168ba24df3eb53916a12c882.png
Mad Hedge Fund Trader
2019-05-15 02:02:30
2019-07-11 13:13:11
True Cost of the China Trade War