Let me warn you in advance that I am only going off drugs long enough to write this newsletter.
This year's flu has finally laid me low and let me tell you it is a real killer. Perhaps it is my advanced age that has magnified its effects. Then I developed an allergic reaction to the flu medicine I was taking. For a couple of days there, I was looking like the Michelin Man.
However, I did have a lot of time to read research. And what I learned was sobering.
For a start, we are fully back to a quantitative easing market. In one fell swoop, the Fed went from an expectation of four interest rate hikes in 2019 to none. By ending quantitative tightening early, it has cut the amount of cash it is withdrawing from the financial system from $4.3 trillion to only $1.5 trillion.
The Fed is in effect reflating the bubble one more time. And what do you do in a QE-driven economy. YOU BUY EVERYTHING! This explains why stocks, bonds, commodities, and energy have all been marching upward in unison this year even though that is supposed to be theoretically impossible.
Yes, the decade long liquidity-driven bull market may have another leg up to go.
A higher high inevitably leads to a lower low. The trades you are executing now may be akin to picking up pennies in front of a steam roller. We are clearly planting the seeds of the next financial crisis. But for now, the pain trade is clearly to the upside.
Those of who who traded through the dotcom bubble are seeing déjà vu all over again. Huge money-losing tech companies are now floating IPOs on a daily basis. This too will end in tears, which is why I have recommended to followers to avoid all of them. This is a sucker's game.
There is a cloud behind this silver lining. After a ballistic 21.43% move in the Dow Average in four months, markets are trading as if risk is a thing of the past. The euphoria is here and complacency rules. That means the number of new possible low risk/high return trades out there has fallen to zero.
There is another cloud to worry about. The more excess stimulus the Fed provides the economy now, the fewer resources it will have to get us out of the next recession, which might be only a year off. As a result, everyone is long but extremely nervous. They are still participating in the party but are standing next to the exit door. Pent up volatility is building like a volcano ready to explode.
The other great revelation is that markets have been trading extremely short term in nature, only one quarter ahead of what the real economy is doing. So, a stock market meltdown in Q4 2018 discounted a collapsing GDP growth in Q1 2019 of a 1% rate or less. That is down 80% from a year ago peak.
The ultra-strong market in Q1 is anticipating an economic rebound in Q2, After that, who knows?
That's why I am moving both of my trading portfolios for Global Trading Dispatch and the Mad Hedge Technology Letter to 100% cash positions in the coming week.
Last week was the week when Walt Disney (DIS) morphed from being a has-been media stock hobbled by a failing holding in ESPN to a dynamic company that is suddenly taking over the world. The reward was an eye-popping 25% move in three weeks, which we caught.
Copper demand is rocketing, off of soaring global electric car production. Each vehicle needs 22 pounds of the red metal, and 4 million have been built so far. That number reached 5 million by June. Take a second bite of the apple with (FCX) as well.
General Electric got slaughtered again, with an earnings downgrade from Morgan Stanley. It will take years to sort out this mess. Avoid (GE).
The 30-year fixed rate mortgage plunged to 4.03% and may save the spring selling season for residential real estate.
Apple Topped $200. It looks like the market is finally buying the services story. Stand aside for the short term. It's had a great run, up 42% from the December low. I'm waiting for 5G until I buy my next iPhone, probably next year.
The Mad Hedge Fund Trader hit a new all-time high briefly, up 15.46% year to date, and beating the pants off the Dow Average. Good thing I didn't buy the bearish argument. There's too much cash floating around the world. However, my downside hedges in Disney and Tesla cost me some money when I stopped out. I was late by a day.
We are taking profits on a six-month peak of 13 positions across the GTD and Tech Letter services and will wait for markets to tell us what to do next.
April is so far down -1.50%, as my downside hedges in Tesla (TSLA) and Disney (DIS) cost me some sofa change.  My 2019 year to date return retreated to +13.92%, paring my trailing one-year return back up to +27.22%. 
 
My nine and a half year return backed off to +314.06%. The average annualized return appreciated to +33.65%. I am now 100% in cash.
The Mad Hedge Technology Letter has gone ballistic, with an aggressive and unhedged 30% long which expires this week. It is maintaining positions in Microsoft (MSFT), Alphabet (GOOGL), and Amazon (AMZN), which are clearly going to new highs.
It's going to be a dull week on the data front after last week's fireworks.
On Monday, April 15 at 8:30 AM, we get the April Empire State Index. Citibank (C) and Goldman Sachs (GS) report.
On Tuesday, April 16, 9:15 AM EST, we learn March Industrial Production. Netflix (NFLX) and IBM (IBM) report.
On Wednesday, April 17 at 2:00 PM, we get the Fed Beige Book Indicators. Morgan Stanley reports (MS).
On Thursday, April 18 at 8:30 the Weekly Jobless Claims are produced. At 10:00 AM EST, we obtain the March Index of Leading Economic Indicators. American Express (AXP) reports.
On Friday, April 19 at 8:30 AM, the markets are closed for Good Friday.
As for me, I am staying planted in my bed reading up on research and watching HBO until I kick this flu. After that, I should be good for the rest of the year.
Good luck and good trading.
John Thomas
CEO & Publisher
The Diary of a Mad Hedge Fund Trader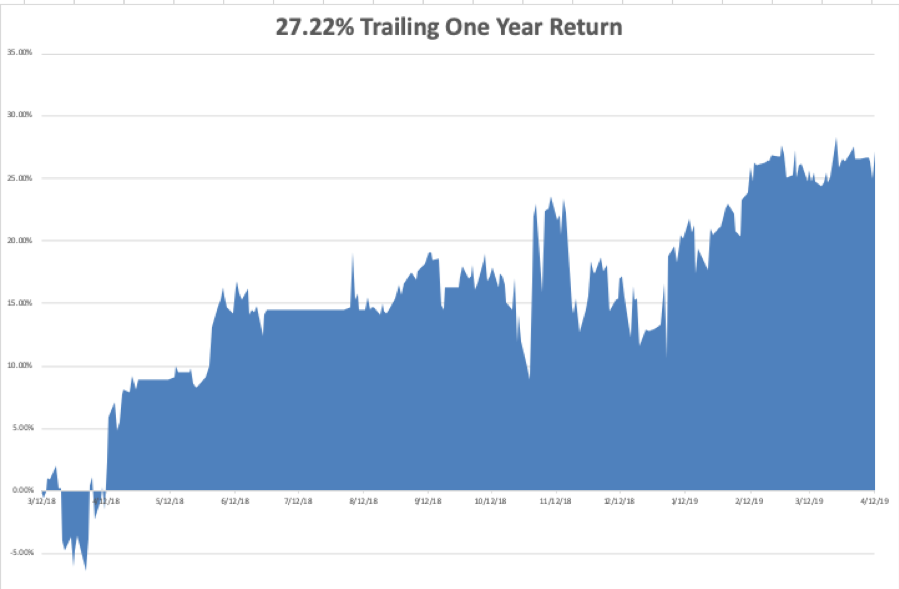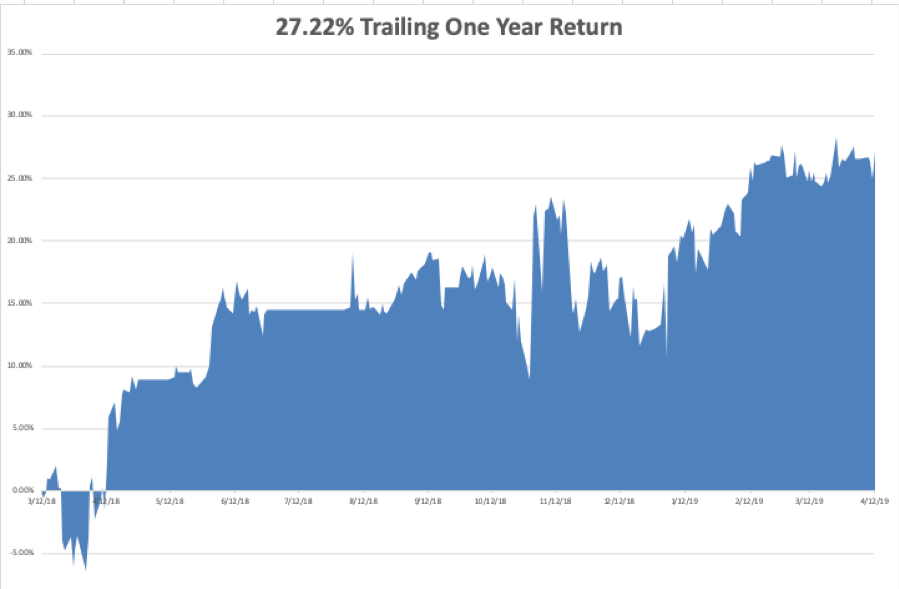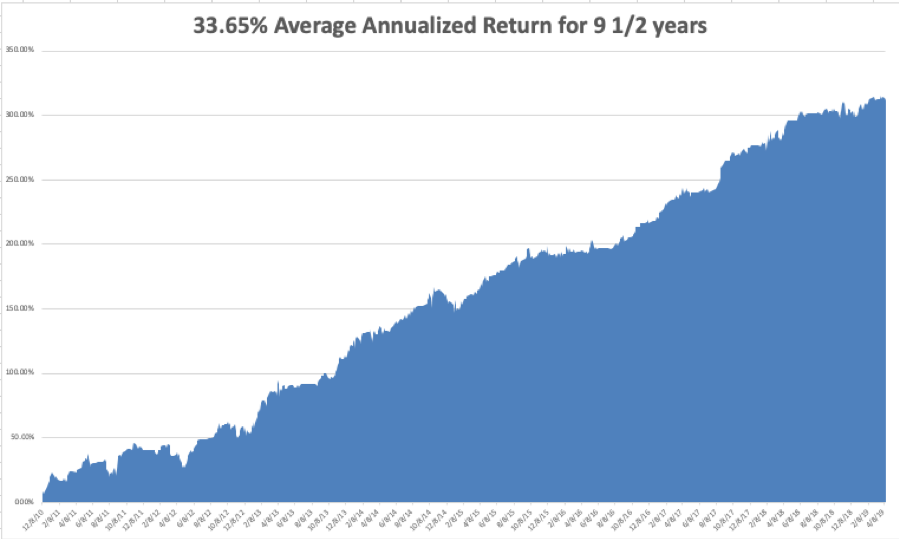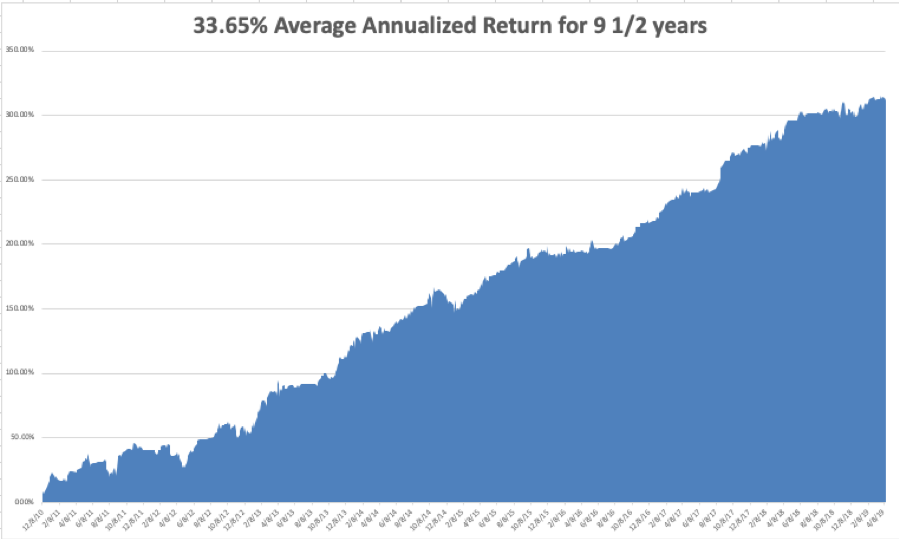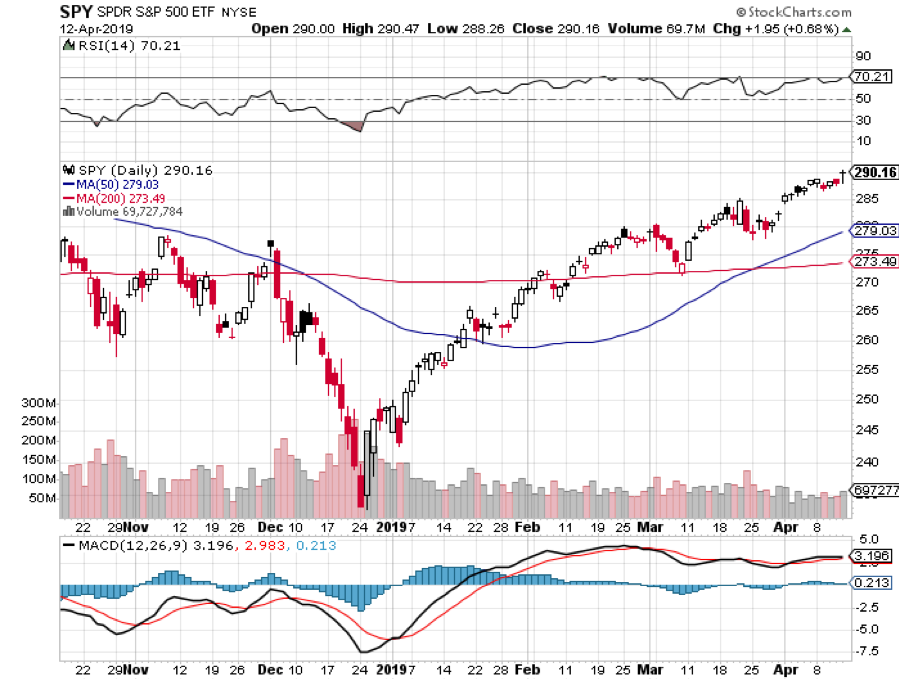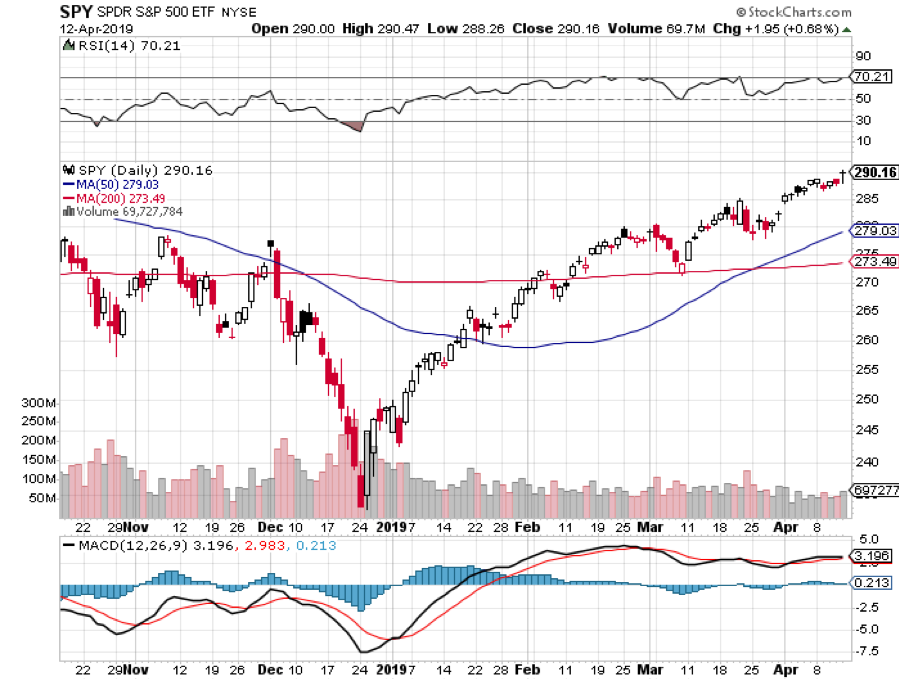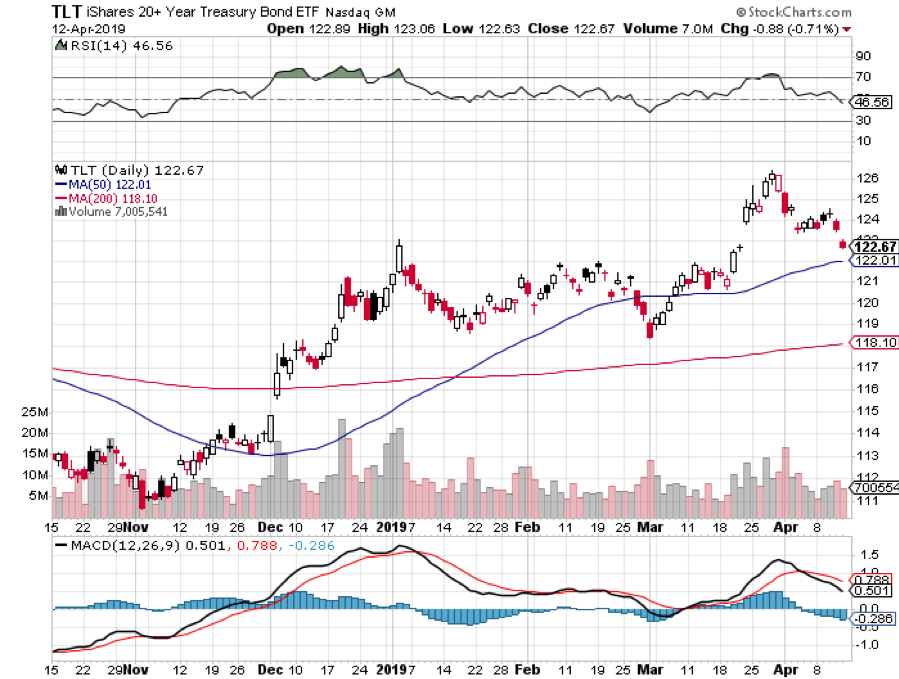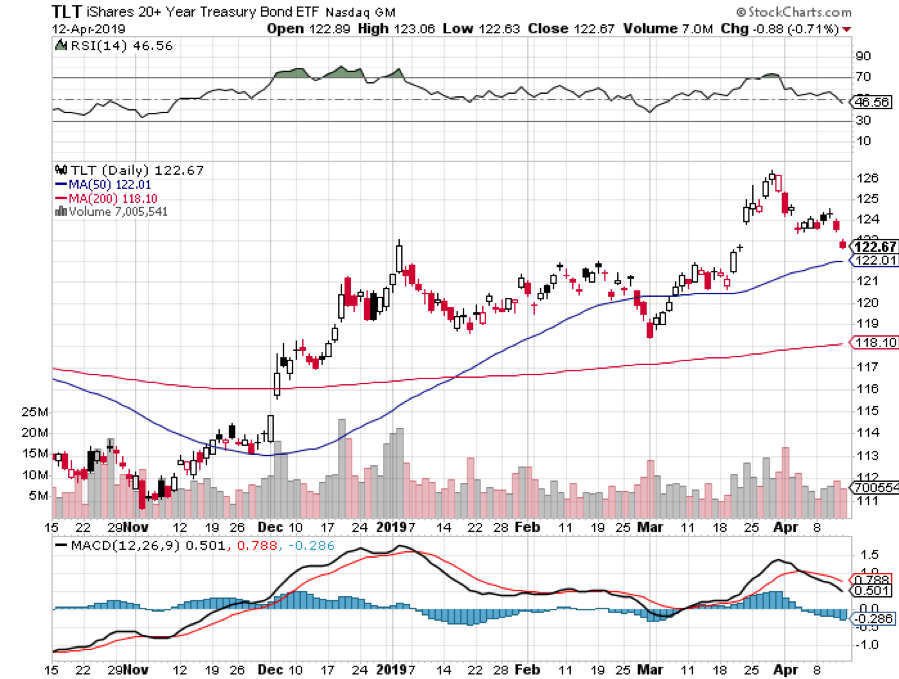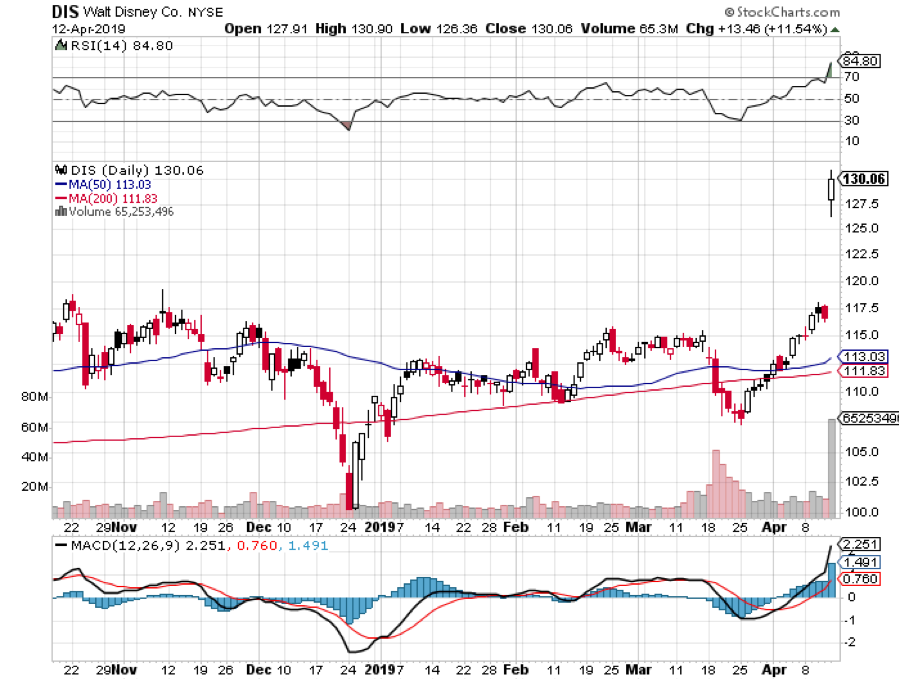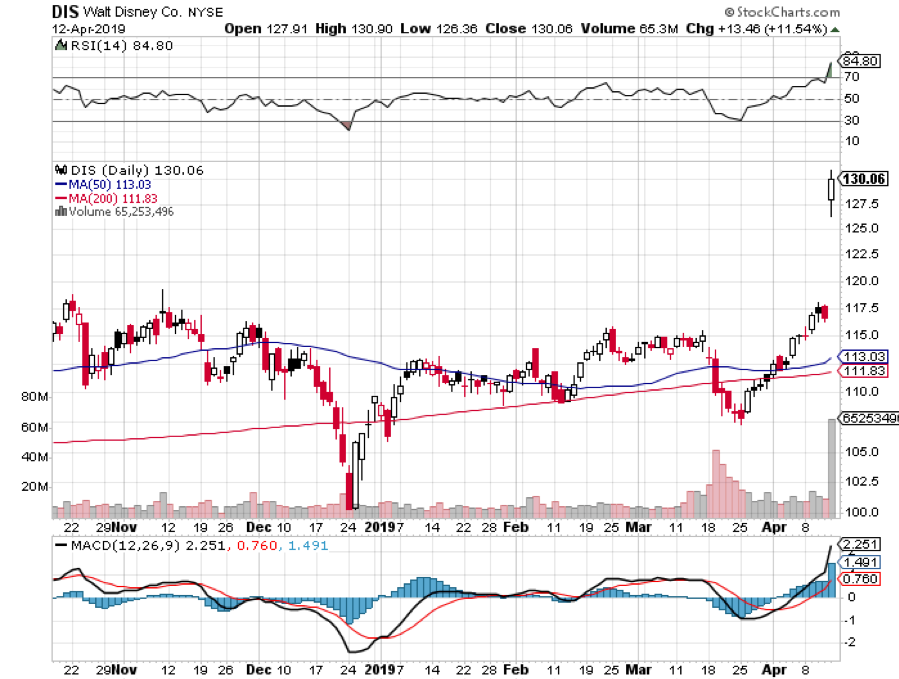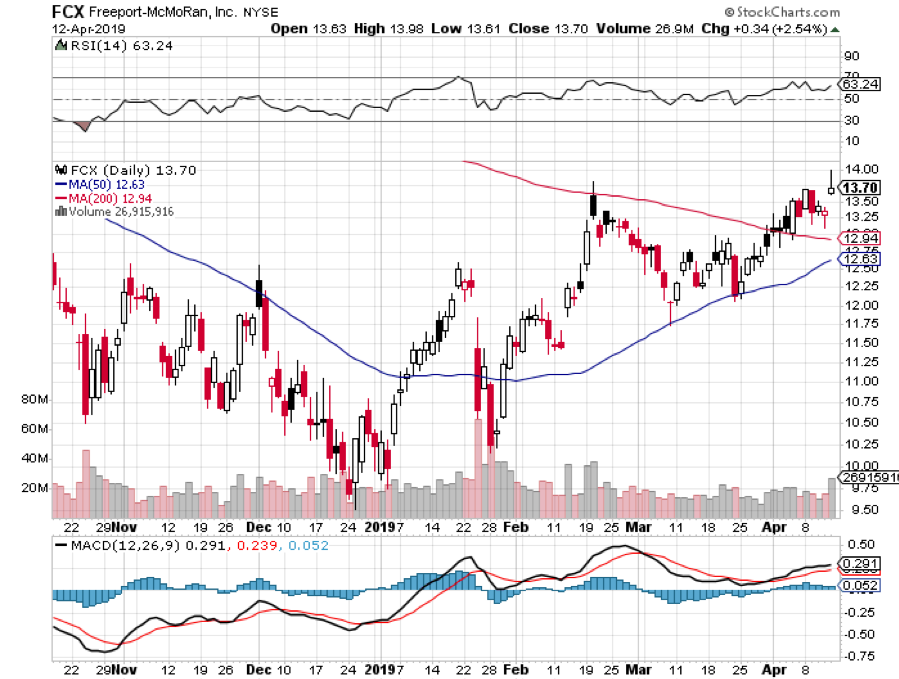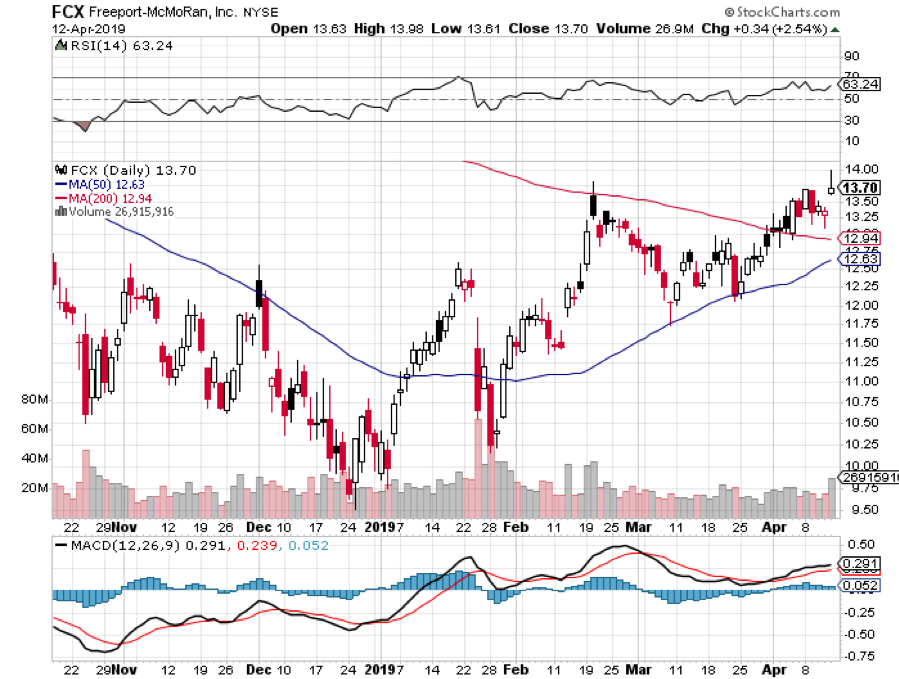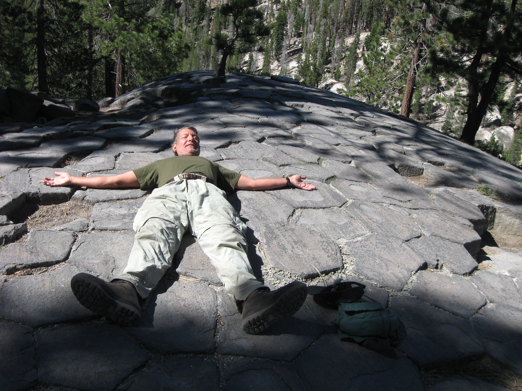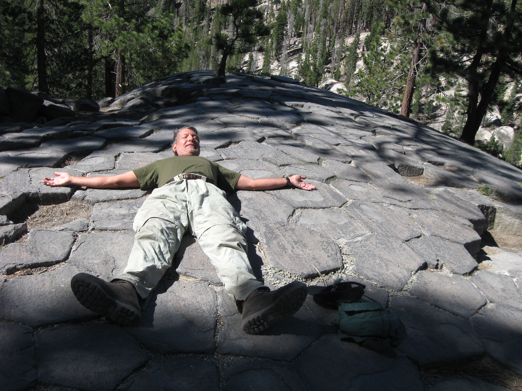 Flat on my Back
https://www.madhedgefundtrader.com/wp-content/uploads/2019/04/john-thomas-3.png
391
522
Mad Hedge Fund Trader
https://madhedgefundtrader.com/wp-content/uploads/2019/05/cropped-mad-hedge-logo-transparent-192x192_f9578834168ba24df3eb53916a12c882.png
Mad Hedge Fund Trader
2019-04-15 08:06:30
2019-07-09 03:54:45
The Market Outlook for the Week Ahead, or QE is Back!