Expect poor earnings results for almost every tech company as a result of the coronavirus.
The base case for the tech industry is that we are already in the middle of a recession.
The main reason for this is the expected demand/supply disruptions in the wake of Covid-19 that will dramatically drive a wedge in the profit potential which could last through mid-summer.
The silver lining is that the recovery will be robust; but we most likely won't experience that until the 3rd quarter.
In the short-term, the path of least resistance is more weakness in tech shares, as the U.S. has failed to find enough test kits for possible coronavirus positive patients.
This means that the number of patients infected with coronavirus will be backloaded and as the test kits finally find their way to the masses, the number of sick patients will mushroom.
The Norwegian University of Science and Technology has urged all Norwegians to return home citing a "poorly developed healthcare and infrastructure" as the specific reason to vacate U.S. soil.
It is not possible for tech shares to bottom until there is a strong surge of coronavirus, which is almost a given because of the lax preparation and policy missteps beforehand.
The U.S. is now registering over 1,000 cases per day and growing.
My negative assessment was validated by the U.S. Central Bank, who chose to cut interest rates by 100 basis point and the market opened down 12% following the announcement.
The tech market is now pricing in a slew of bankruptcies and the realization of more pain is forcing sellers to take risk off the table at almost any price.
To hammer my point home, in the time of writing this article, the global number infected by coronavirus jumped from 180,000 to 196,000.
From that quick bump up, the coronavirus cases in the U.S. jumped from 4,538 to 5,853.
The revenue softness will bleed into earnings season and some tech stocks will experience a 20% decline in quarterly revenue and others will fare better with a 2% decline.
A broader problem is the disorderly market malfunctioning pervading through market trading.
Desperate rate cuts and multiple circuit breakers halting the flow of trading are ravaging investor confidence in an American economy that is known for its interconnectedness and integration.
The health solution must have a strong element of isolation and disconnection, meaning the U.S. economy will be sacrificed in the short-term.
Just as baffling, the Central Bank is out of ammunition and will not be able to cure future crises.
The U.S. has no choice but to throw financial stimulus after stimulus to keep companies afloat.
The tech firms facing a larger drop off will be Alibaba Group Holding (BABA), the giant China-based e-tailer, and online travel agency stocks Booking.com (BKNG), Expedia Group (EXPE) and TripAdvisor (TRIP).
Online travel companies face dramatic demand reduction and are the first tech product that gets hacked off in a global and fast-spreading pandemic.
Borders are closed, airlines are practically shuttered, and there is no use case for online travel apps when people are "hunkered down" and advised not to leave their homes.
Alibaba bears the brunt of the COVID-19 crisis, given its entrenched operations in the epicenter of the virus' initial outbreak, they simply won't be able to access supplies when factories are locked down and logistics are delayed.
Even Amazon noted that their Prime 1-day delivery was in bad shape because of the same reasons, but they have done well selling out of most household products so don't quite face the same trials of poor tech earnings.
Online ad platforms face a reckoning as well, such as Pinterest (PINS), Twitter (TWTR), and Snap (SNAP) who are dependent on brand advertising and will likely face pullbacks.
These second-tier online ad companies face a slide of around 10% year over year.
The heavy hitters will experience their own type of weakness, with Alphabet (GOOGL) and Facebook facing a 5% revenue drop.
Google's brand advertising business will face pressure and its travel advertising segment (10-15% of total revenue) will endure significant downside.
Amazon.com (AMZN) will only endure low single-digit number weakness in revenue because many consumers turn to e-commerce ordering at home instead of going out.
Netflix (NFLX) and Spotify Technology (SPOT) are likely to experience immaterial disruptions as well as any top of the line premium digital content that can be devoured at home.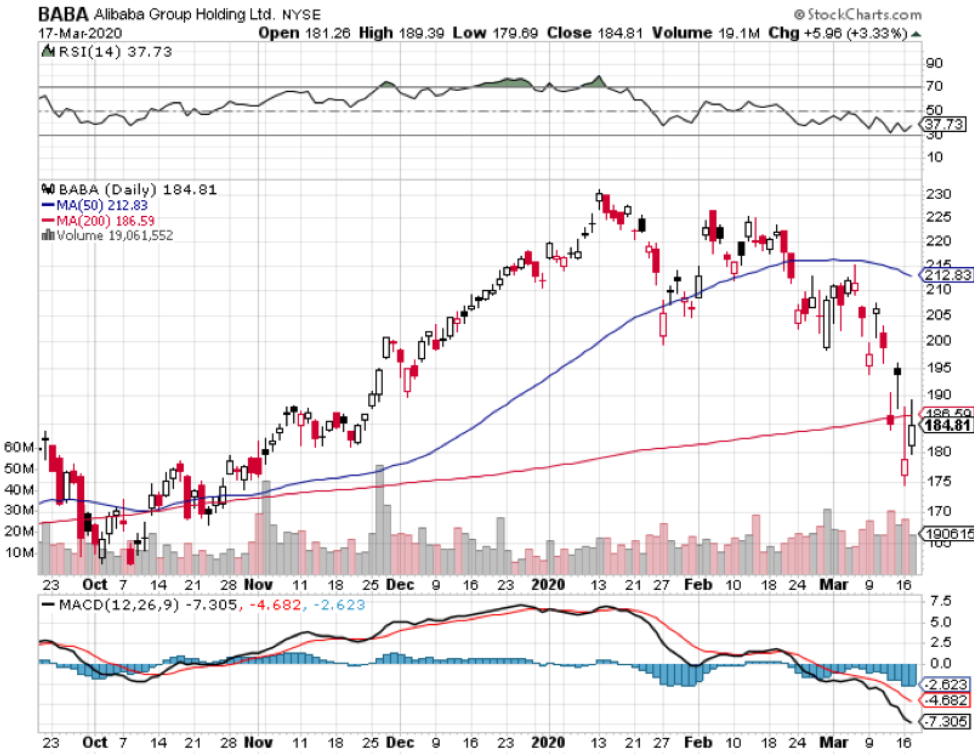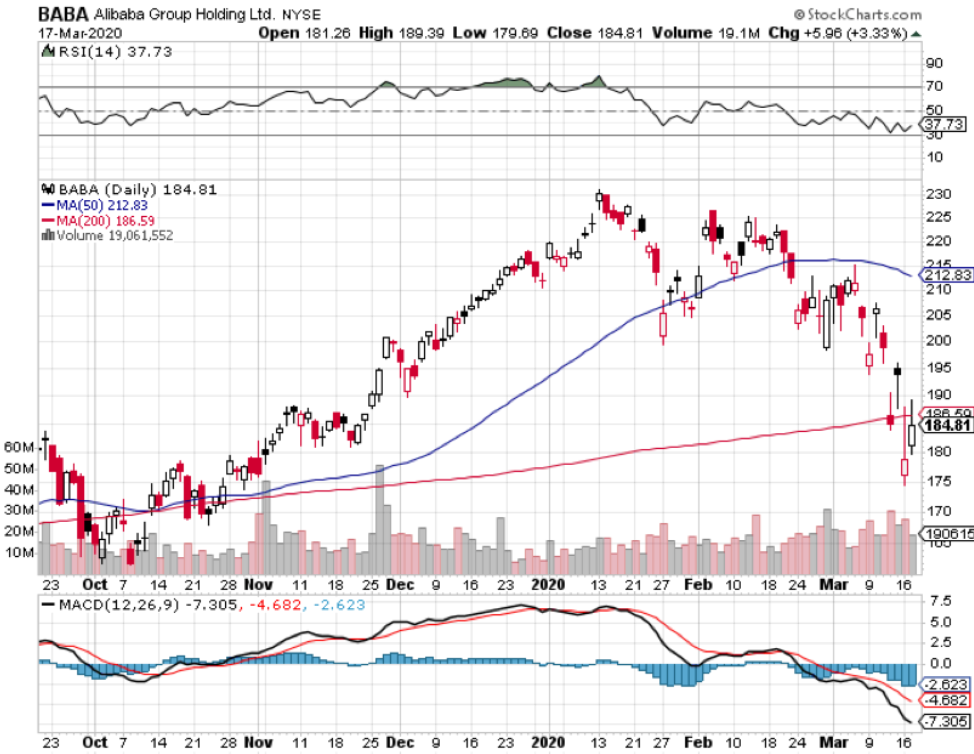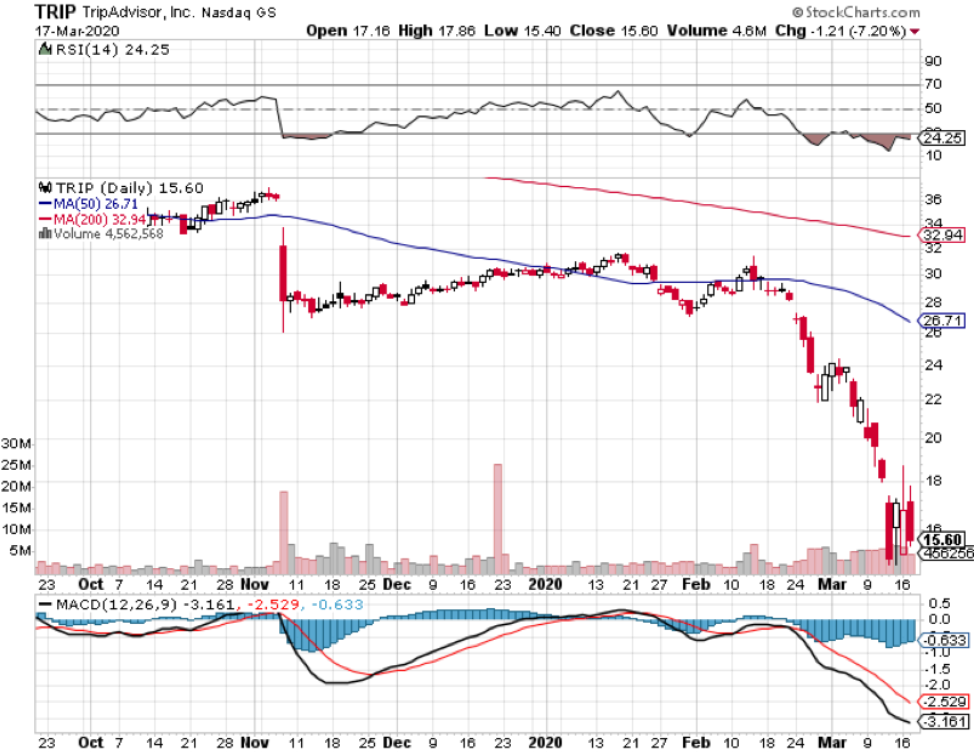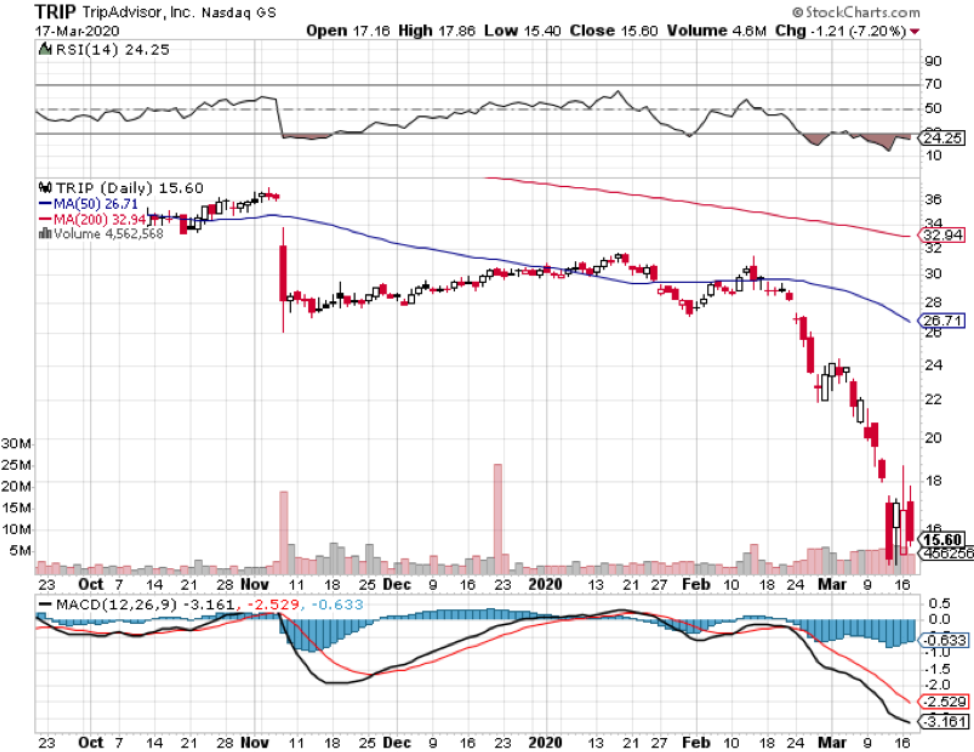 https://madhedgefundtrader.com/wp-content/uploads/2019/05/cropped-mad-hedge-logo-transparent-192x192_f9578834168ba24df3eb53916a12c882.png
0
0
Mad Hedge Fund Trader
https://madhedgefundtrader.com/wp-content/uploads/2019/05/cropped-mad-hedge-logo-transparent-192x192_f9578834168ba24df3eb53916a12c882.png
Mad Hedge Fund Trader
2020-03-18 09:02:14
2020-05-11 13:17:39
Look for a "V" in Tech Earnings