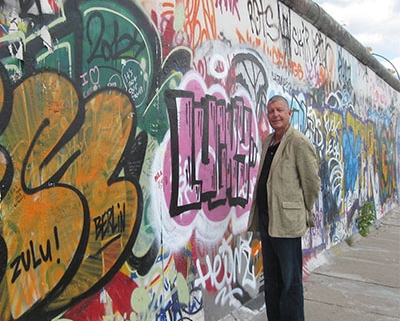 Mad Hedge Biotech & Healthcare Letter
April 28, 2020
Fiat Lux
Featured Trade:
(THE FIVE FRONTRUNNERS IN THE RACE FOR A COVID-19 VACCINE)
(GSK), (SNY), (REGN), (TBIO), (VIR)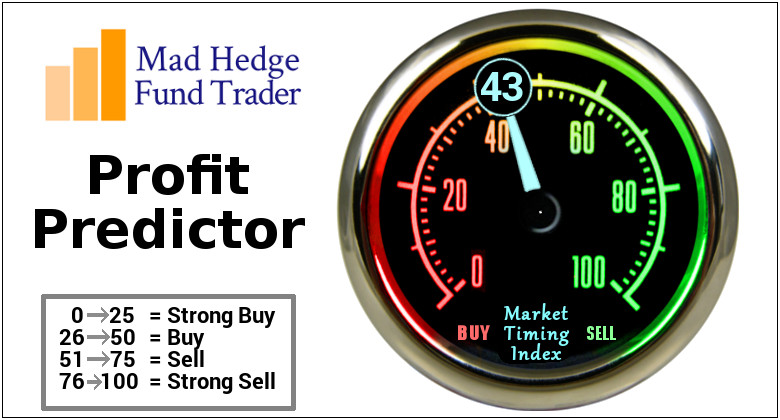 We're finally pulling out the big guns.
Almost five months into this debilitating global pandemic, GlaxoSmithKline (GSK) and Sanofi (SNY) announced a collaboration to come up with a coronavirus disease (COVID-19) vaccine.
These vaccine heavy-hitters not only assured that the product would be ready by the second half of 2021 but also that they would be able to manufacture hundreds of millions of doses every year.
This is actually pretty impressive considering that the typical timeline for a vaccine takes at least a decade.
What we know so far is that Sanofi will conduct tests on its experimental vaccine using GSK's adjuvants.
Adjuvants are added to improve the efficacy of some vaccines. These can also lower the amount of vaccine protein needed for every dose, boosting the likelihood of creating a shot that can be manufactured in large quantities.
According to GSK and Sanofi, human trials will begin in the second half of 2020.
GSK's coronavirus adjuvant already demonstrated its value during the H1N1 influenza pandemic back in 2009 when this technology played a major role in the success of the Shingrix shingles vaccine.
As for Sanofi, the giant biotech company will be using a previously approved influenza vaccine for this joint effort.
GSK shares rose by 2% following the announcement while Sanofi got a 4.1% increase.
While both companies shared that they don't really expect much profit from this COVID-19 vaccine, they plan to reinvest any short-term earnings in preparatory measures to better handle future pandemics.
Aside from this joint effort, GSK and Sanofi are also taking multiple shots in the hopes of solving this COVID-19 health crisis.
Sanofi is testing its malaria drug which contains hydroxychloroquine.
If you recall, this is the same drug that Donald Trump hailed as a "miracle" coronavirus cure earlier this year. Days following the president's announcement, Sanofi offered to donate 100 million doses of hydroxychloroquine to 50 countries.
On top of that, Sanofi is also working with Regeneron (REGN) to assess whether its existing arthritis treatment Kevzara can work as a coronavirus medication.
It also has an ongoing collaboration with Translate Bio (TBIO) to come up with another COVID-19 vaccine using messenger RNA.
Outside its coronavirus efforts, Sanofi has been looking into streamlining the company's focus to improve margins and shift into more lucrative growth areas. So far, so good.
One of the more drastic measures is eliminating diabetes and cardiovascular research sector of the company.
Funding for these was reallocated, with the acquisition of cancer and auto-immune biotechnology company Synthorx serving as a strong indication of the direction the company plans to take.
Apart from growing its immuno-oncology department, Sanofi is also betting on eczema treatment Dupixent -- a move that saw them rewarded almost immediately.
The company's recent earnings report showed that Dupixent sales jumped 135% in the fourth quarter of 2019, with annual sales soaring to an impressive $2.3 billion. This indicates a 152% increase from the year prior.
Riding this momentum, Sanofi received FDA approval to expand the use of multiple myeloma drug Sarclisa in April.
This marks another significant win for the company.
Multiple myeloma ranks second in the list of most common blood cancer types, with the disease affecting roughly 32,000 Americans annually. It cannot be cured as well, which means that treatments are needed throughout the patients' lives.
Needless to say, Sanofi has several platforms to contribute to finding the cure and even a vaccine for COVID-19. More importantly, the company has managed to transform itself into a more streamlined and innovative business.
Sanofi would be a wise choice for investors interested in a stock to hold for the long term. This company doesn't only hold a starring role in the search for a coronavirus vaccine but also offers more opportunities beyond the current pandemic.
Meanwhile, GSK is also not limiting its adjuvant technology to Sanofi but to other companies developing COVID-19 vaccines as well. The list includes Vir Biotechnology (VIR) and even Chinese biotech company Clover Biopharmaceuticals.
Despite its active participation in the coronavirus vaccine race, GSK tumbled down to over its 10-year low in March.
Although the pandemic's negative impact looks discouraging, I think the overreaction is good news for value and dividend traders as the stock now trades at bargain-bin valuations.
Hence, investors could enjoy GSK's lucrative 5.8% dividend at relatively cheap costs.
It also doesn't hurt that GSK offers a diversified portfolio that all but guarantees minimal losses for its investors.
Its biggest revenue driver is the pharmaceutical arm of the business, which raked in total revenue of roughly $21.68 billion in 2019.
GSK's vaccine segment contributed 8.87 billion while the consumer healthcare sector brought in over 11 billion.
Although smaller than its pharmaceutical arm, both segments are quickly catching up to GSK's biggest moneymaker. In fact, its vaccine segment recorded revenue growth of 21% while its consumer healthcare arm jumped by 17%.
Overall, GSK is a compelling addition to any investor's portfolio. Its impressive dividend combined with its diversified business makes this biotechnology company a wise choice as well.
The collaboration of GSK and Sanofi is considered as the most significant and promising COVID-19 vaccine effort to date.
This partnership not only maximizes the expertise of the two leading vaccine makers in the world but take advantage of their manufacturing capacity as well, which is a critical concern given that a COVID-19 vaccine would have to be distributed to millions, if not billions, of individuals across the globe.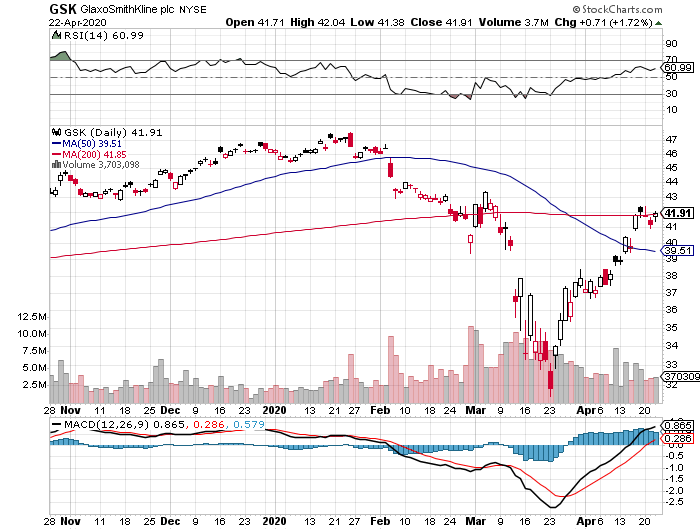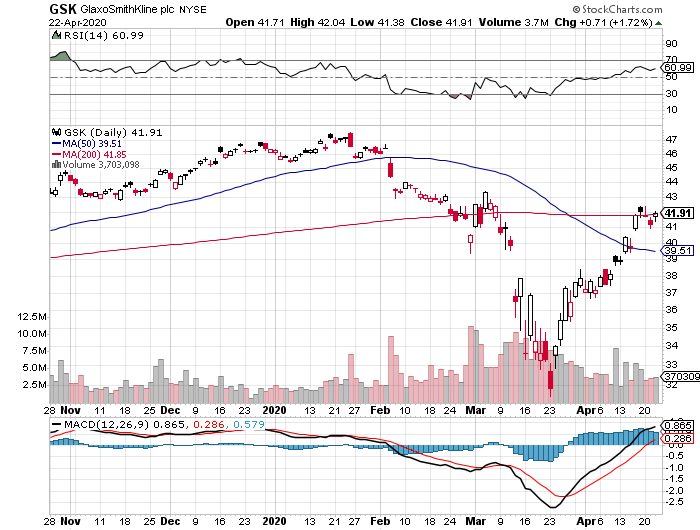 https://www.madhedgefundtrader.com/wp-content/uploads/2020/05/jt101.jpg
400
400
JP
https://madhedgefundtrader.com/wp-content/uploads/2019/05/cropped-mad-hedge-logo-transparent-192x192_f9578834168ba24df3eb53916a12c882.png
JP
2020-05-12 17:34:01
2021-04-05 14:00:23
The Five Frontrunners in the Race for a COVID-19 VACCINE