"When the facts change, I change. What do you do sir?" is a famous quote from the great economist John Maynard Keynes which I keep taped to the top of my monitor and constantly refer to.
The facts certainly changed on Wednesday when the Federal Reserve announced a change in the facts for the ages. Not only did governor Jay Powell announce that there would be no further rate increases in 2019.
He also indicated that the Fed would end its balance sheet unwind much earlier than expected. That has the effect of injecting $2.7 trillion into the US financial system and is the equivalent of two surprise interest rate CUTS.
The shocking move opens the way for stocks to trade up to new all-time high, with or without a China trade deal. Only the resumption of all-out hostilities, like the imposition of new across the board 25% tariffs, would pee on this parade.
As if we didn't have enough to discount into the market in one shot. I held publication of this letter until Sunday night when we could learn more about the conclusion of the Mueller Report. There was no collusion with Russia and there will be no obstruction of justice prosecution.
However, the report did not end the president's legal woes as it opened up a dozen new lines of investigation that will go on for years. The market could care less.
At the beginning of the year, I listed my "Five Surprises for 2019". They were:
*The government shutdown ended and the Fed makes no move to raise interest rates
*The Chinese trade war ends
*The US makes no moves to impeach the Trump, focusing on domestic issues instead
*Britain votes to rejoin Europe
*The Mueller investigation concludes that he has an unpaid parking ticket in
NY from 1974 and that's it
Notice that three of five predictions listed in red have already come true and the remaining two could transpire in coming weeks or months. All of the above are HUGELY risk positive and have triggered a MONSTER Global STOCK RALLY
Make hay while the sun shines because what always follows a higher high? A lower low.
The Fed eased again by cutting short their balance sheet unwind and ending quantitative tightening early. It amounts to two surprise interest rate cuts and is hugely "RISK ON". New highs in stocks beckon. This is a game changer.
Bonds soared and rates crashed taking ten-year US Treasury bond yields down to an eye-popping 2.42%, still reacting to the Wednesday Fed comments. This is the final nail in the bond bear market as global quantitative easing comes back with a vengeance. German ten years bonds turn negative for the first time since 2016.
Interest rates inverted with short term rates higher than long term ones for the first time since 2008. That means a recession starts in a year and the stock market starts discounting that in three months.
Interest rates are now the big driver and everything else like the economy, valuations, and earnings are meaningless. Foreign interest rates falling faster than ours making US assets the most attractive in the world. BUY EVERYTHING, including stocks AND bonds.
Biogen blew up canceling their phase three trials for the Alzheimer drug Aducanumab. This is the worst-case scenario for a biotech drug and the stock is down a staggering 30%. Some $12 billion in prospective income is down the toilet. Avoid (BIIB) until the dust settles.
Europe fined Google $1.7 billion, in the third major penalty in three years. Clearly, there's a "not invented here" mentality going on. It's sofa change to the giant search company. Buy (GOOG) on the dip.
More headaches for Boeing came down the pike. What can go wrong with a company that has grounded its largest selling product? Answer: they get criminally prosecuted. That was the unhappy news that hit Boeing (BA), knocking another $7 off the shares. It can't get any worse than this, can it? Buy this dip in (BA).
Indonesia canceled a massive 737 order for 49 planes, slapping the stock on the face for $9. Apparently, they are unwilling to wait for the software fix. Buy the dip in (BA).
Oil prices hit a new four-month high at $58 a barrel as OPEC production caps work and Venezuela melts down. At a certain point, high energy prices are going to hurt the economy. Buy (USO) on dips.
The CBOE suspended bitcoin futures due to low volume and weak demand. It could be a fatal blow for the troubled cryptocurrency. Avoid bitcoin and all other cryptos. They're a Ponzi scheme.
Equity weightings hit a 2 ½ year low as professional institutional money managers sell into the rally. They are overweight long defensive REITs and short European stocks. Watch out for the reversal.
December stock sellers are now March buyers. Expect this to lead to a higher high, then a lower low. Volatility is coiling. Don't forget to sit down when the music stops playing.
Volatility hits a six-month low with the $12 handle revisited once again down from $30. (VIX) could get back to $9 before this is all over. Avoid (VIX) as the time decay will kill you.

Weak factory orders crush the market, down 450 points at the low. Terrible economic data is not new these days. But it ain't over yet. Buy the dip.
The Mad Hedge Fund Trader was up slightly on the week.  That's fine, given the horrific 450 point meltdown the market suffered on Friday. We might have closed unchanged on the day but for rumors that the Mueller Report would be imminently released.
March is still negative, down -1.54%.  My 2019 year to date return retreated to +11.74%,  boosting my trailing one-year return back up to +24.86%. 
 
My nine-year return recovered to +311.88%. The average annualized return appreciated to +33.71%. I am now 40% in cash, 40% long and 20% short, and my entire portfolio expires at the April 18 option expiration day in 14 trading days.
The Mad Hedge Technology Letter used the weakness to scale back into positions in Microsoft (MSFT), Alphabet (GOOGL), and PayPal (PYPL), which are clearly going to new highs.
The coming week will be a big one for data from the real estate industry.
On Monday, March 25, Apple will take another great leap into services, probably announcing a new video streaming service to compete with Netflix and Walt Disney.
On Tuesday, March 26, 9:00 AM EST, we get a new Case Shiller CoreLogic National Home Price index which will almost certainly show a decline.
On Wednesday, March 27 at 8:30 AM, we get new Trade Deficit figures for January which have lately become a big deal.
Thursday, March 28 at 8:30 AM EST, the Weekly Jobless Claims are announced. We also then get another revision for Q4 GDP which will likely come down.
On Friday, March 29 at 10:00 AM, we get February New Home Sales. The Baker-Hughes Rig Count follows at 1:00 PM.
As for me, I'm praying that it stops snowing in the High Sierras long enough for me to get over Donner Pass and spend the spring at Lake Tahoe. We are at 50 feet for the season, the second highest on record.
Good luck and good trading.
John Thomas
CEO & Publisher
The Diary of a Mad Hedge Fund Trader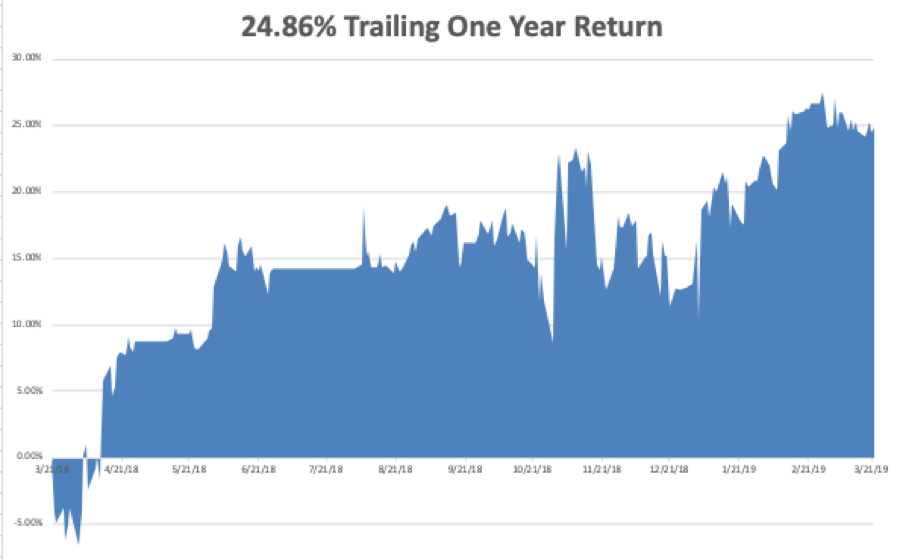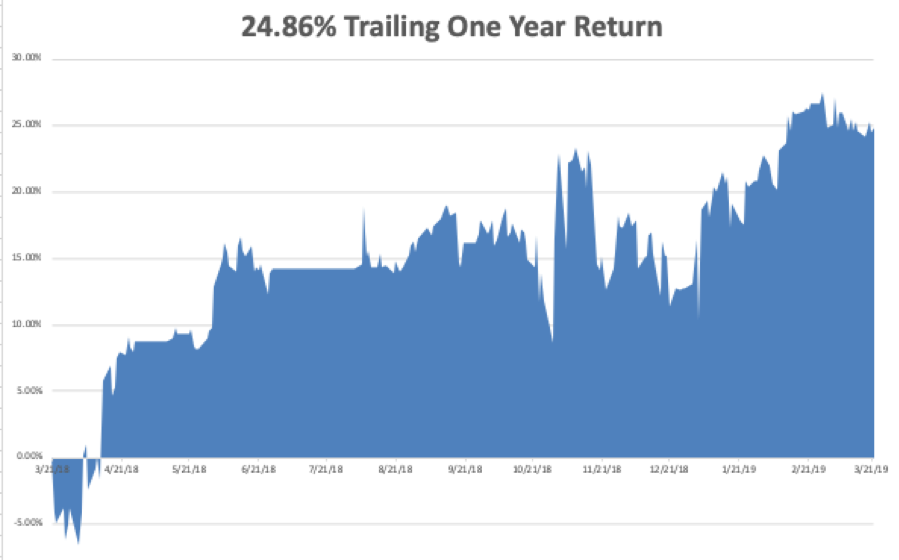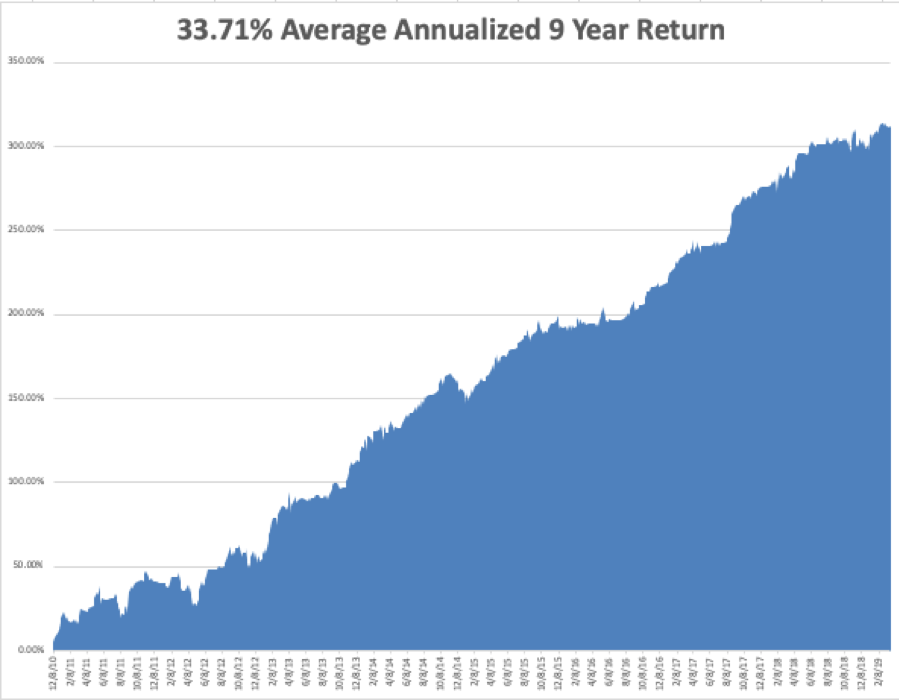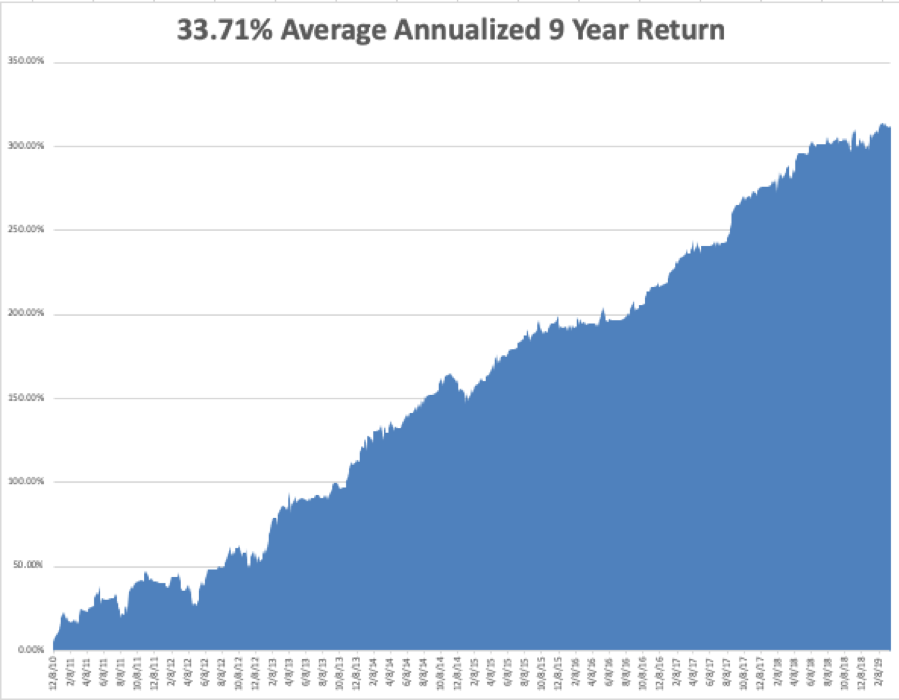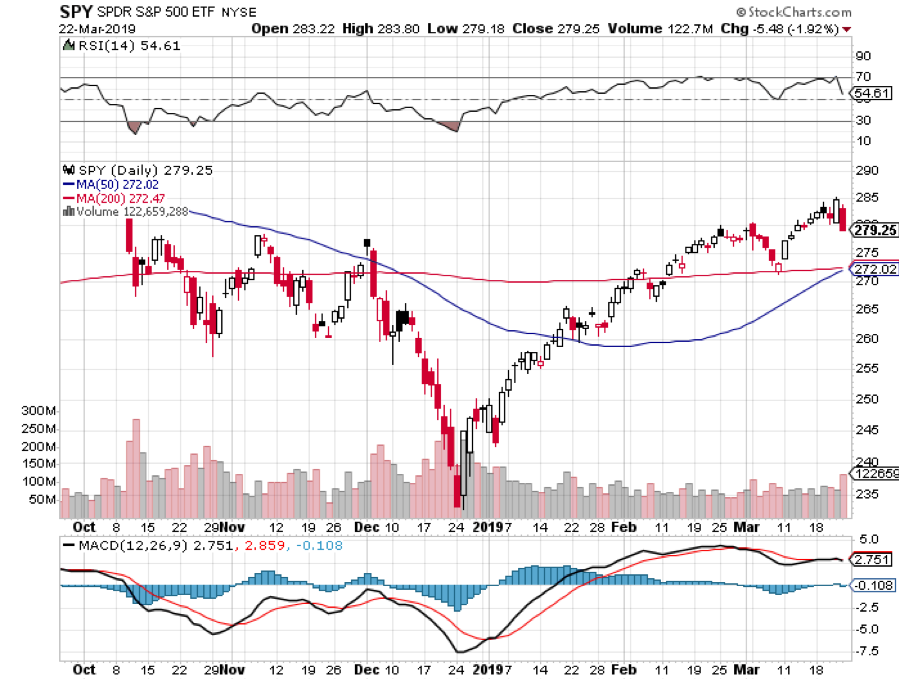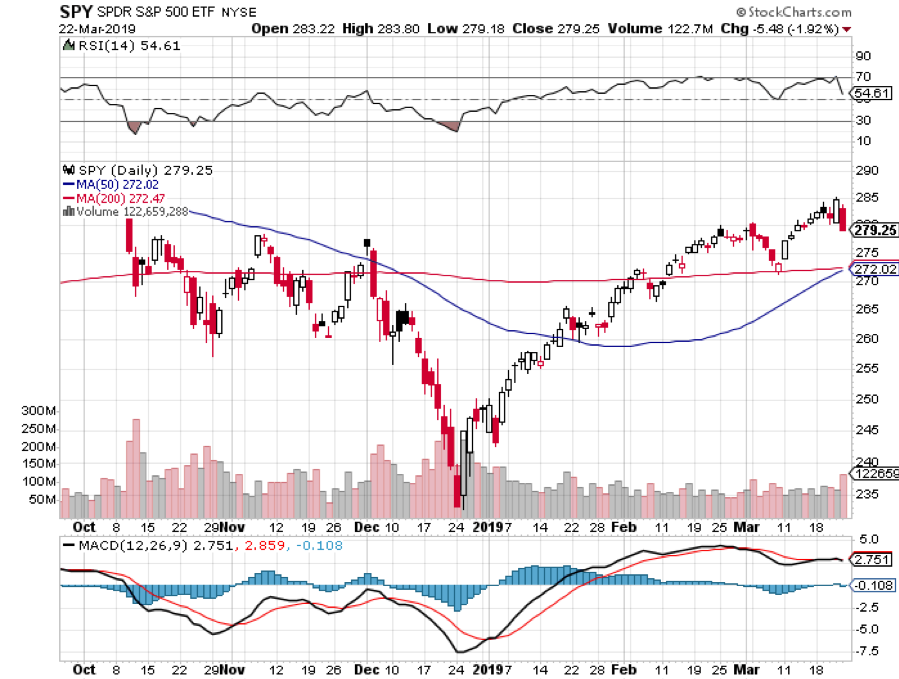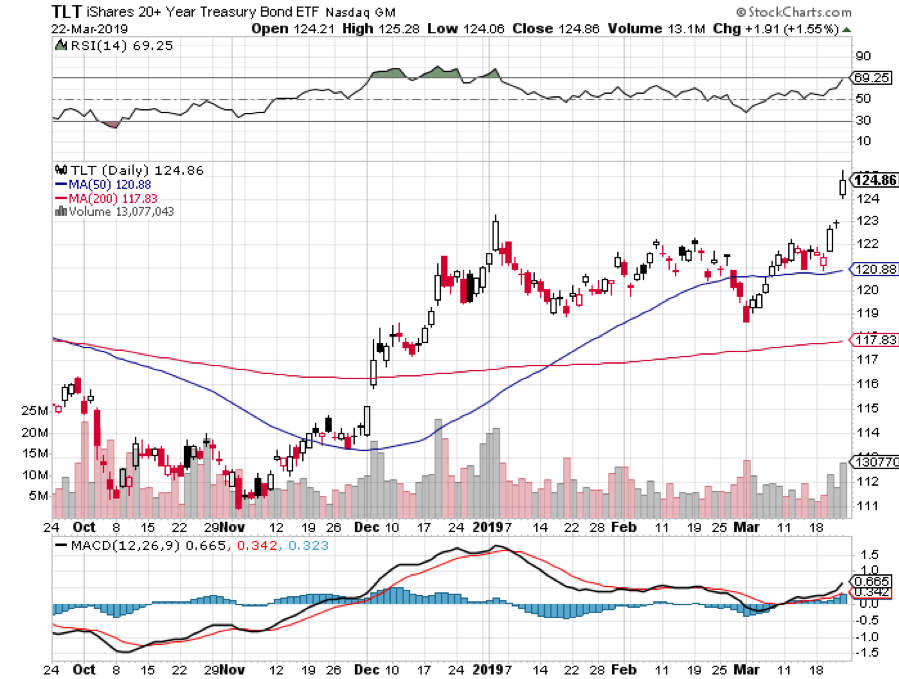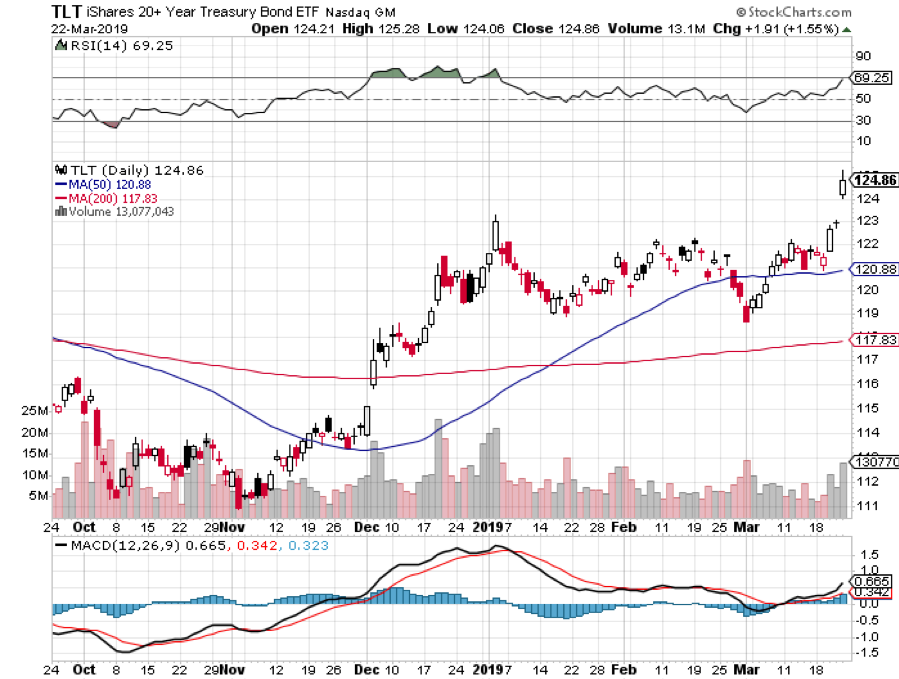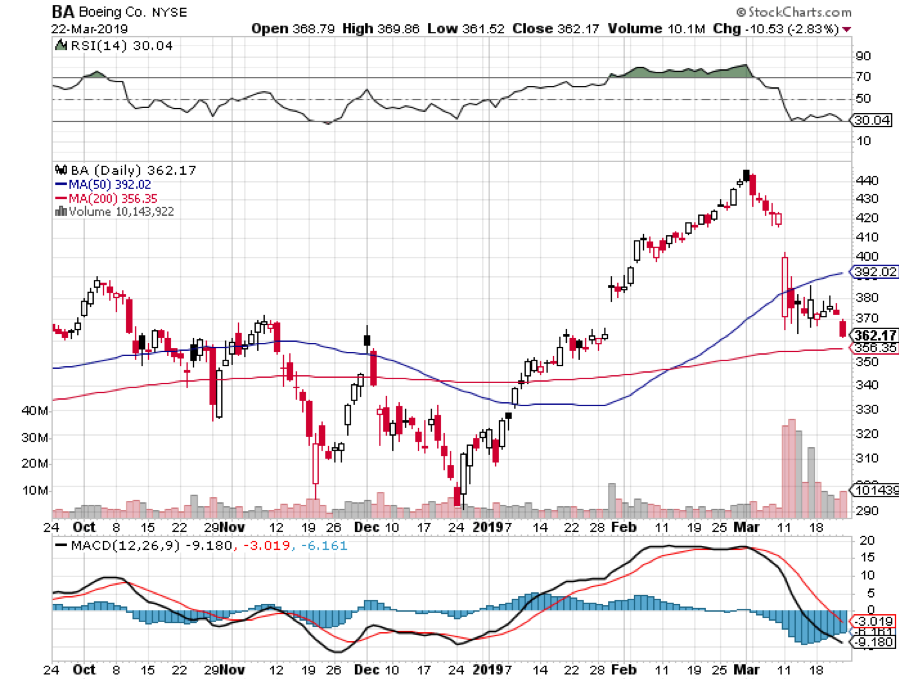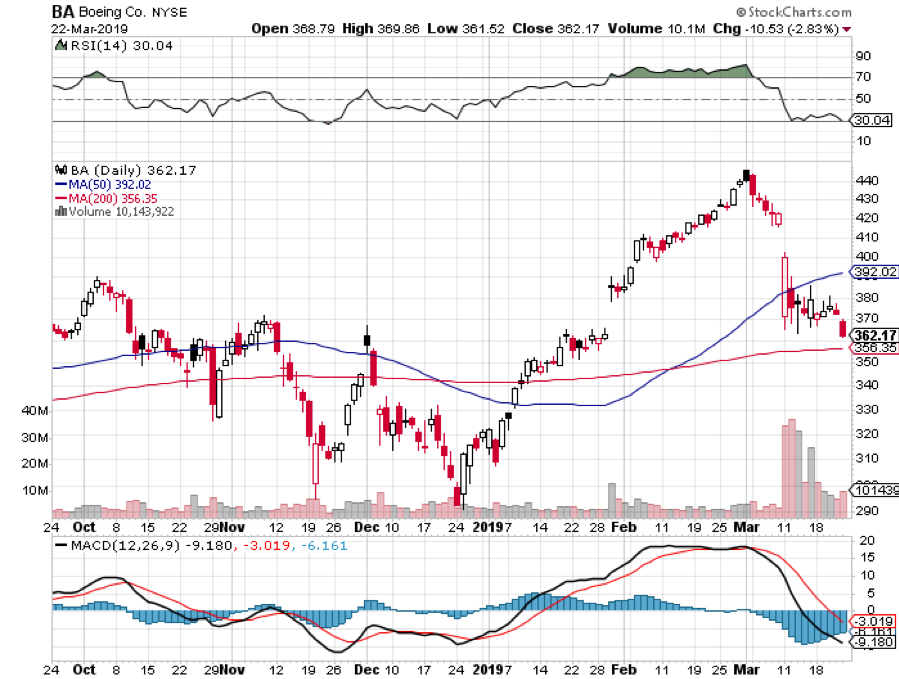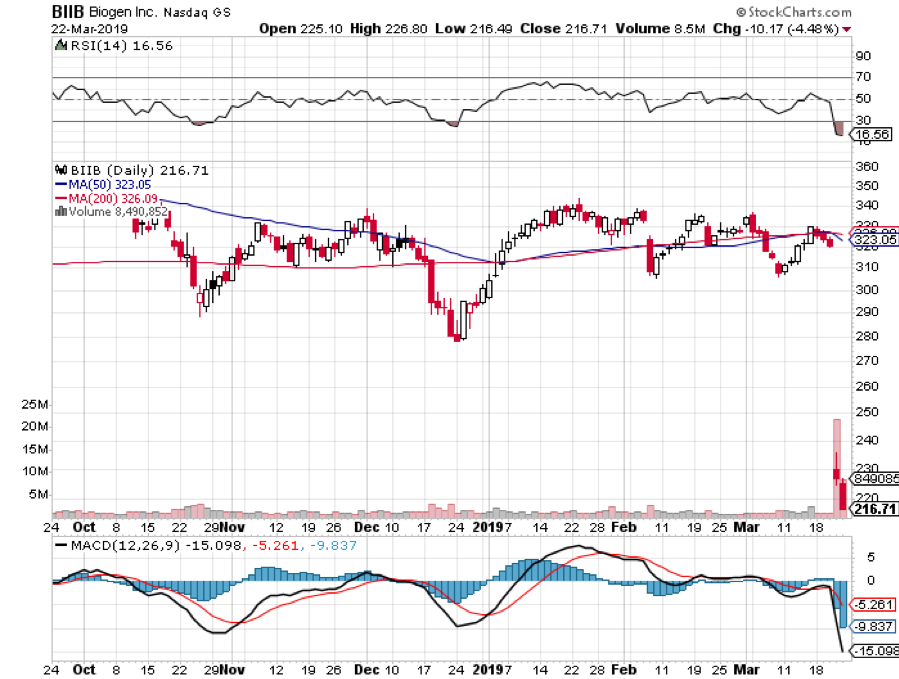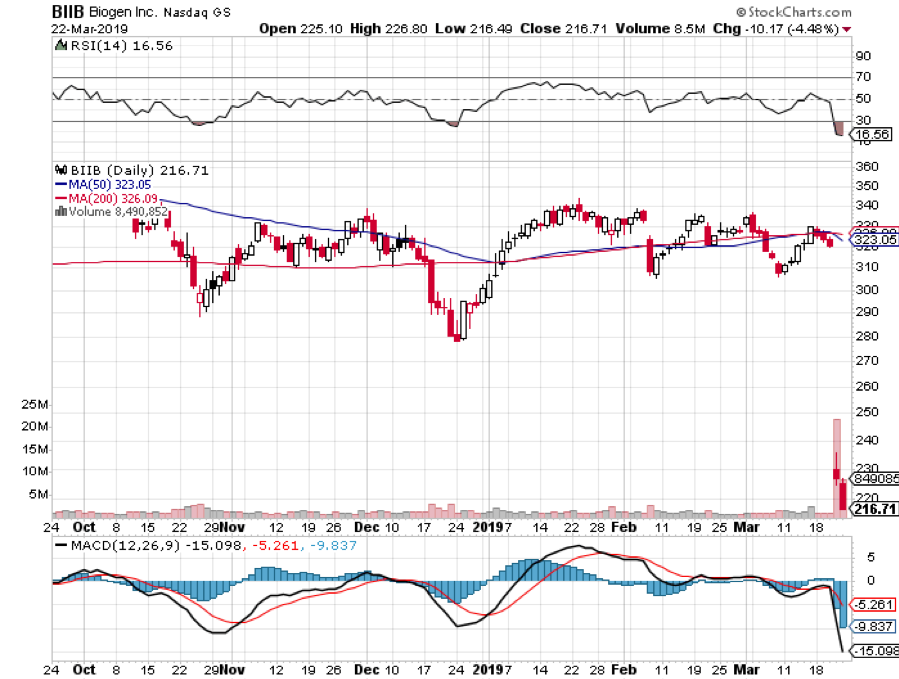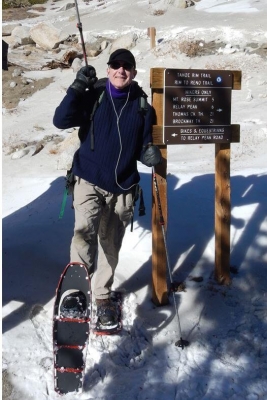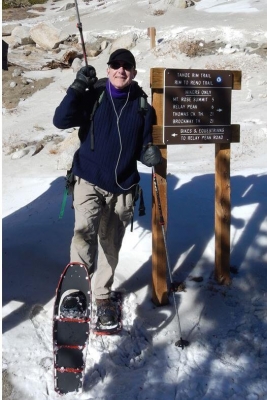 https://www.madhedgefundtrader.com/wp-content/uploads/2016/11/John-Cooling-Down-in-the-Sierra-Snow-e1479862291448.jpg
400
267
Mad Hedge Fund Trader
https://madhedgefundtrader.com/wp-content/uploads/2019/05/cropped-mad-hedge-logo-transparent-192x192_f9578834168ba24df3eb53916a12c882.png
Mad Hedge Fund Trader
2019-03-25 03:06:26
2019-07-09 04:00:14
The Market Outlook for the Week Ahead, or Game Changer