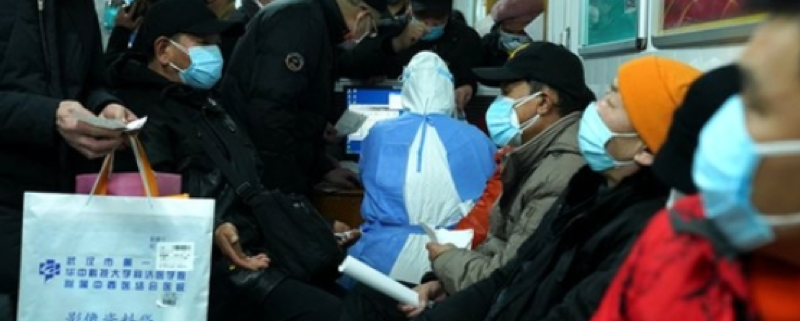 The coronavirus hammer finally came down and hit one of the dominant soldiers of big tech.
Apple (AAPL) led morning headlines nationwide by slashing quarterly revenue guidance stemming from production delays and weak demand in China.
Deleting the China demand for new iPhones is enough for the company to signal a looming revenue miss and rightly so, coronavirus has been 24-hour news for the past 2 months on the Asian continent.
As we speak, the cruise liner named the Diamond Princess is parked outside the port of Yokohama with the victims of infected rising by the day.
The optics are ugly, and China's cover-up of the spreading went awfully awry and now pandora's box is open.
Naturally, tech stocks can expect a few percentage points shaved off of this year's annual growth targets and short-term sluggishness in shares exposed to China revenue.
What are the ramifications?
Telecom companies are in the incubation period of building out 5G wireless networks.
Naturally, tech shares will receive a bounce as network deployment gains traction as management commentary, during company earnings calls, on 5G business heats up.
However, the Mobile World Congress was cancelled by organizers stealing the chance for 5G stocks to hype up their position in 5G.
It is almost guaranteed at this point that China coronavirus will slow down the schedule for 5G wireless network buildouts.
Think about this, SARS lasted roughly half a year during 2002-2003, and the coronavirus appears to be worse than that.
Chinese telcoms will need to delay 5G and related equipment along with business that has around 150 million Chinese ensnared by the domestic quarantine.
Apple's 5G iPhones in late 2020 could be delayed if there is no meaningful breakthrough in the contagion of the coronavirus and its ill effects on global business.
Apple stock appreciated on the hope that 5G iPhones aim to deliver the first meaningful consumer upgrade cycle in several years with a hefty price tag of $1,250.
This next generation iPhone could get pushed back to 2021 as Apple's supply chain has been put on ice in mainland China.
If Verizon Communications (VZ), AT&T (T), T-Mobile US (TMUS) and Sprint (S) desire to aggressively expand their 5G networks, they might be in for a rude awakening because semiconductor companies might be stretched to limit and cannot provide the right components with supply chains pressured everywhere.
The truth is that supply chains are impacting diverse and interconnected sectors of the electronics industry.
And the epidemic, arriving at dawn of 5G's mainstream deployment phase, is guaranteed to disrupt the progress of the next-generation wireless standard, as the crisis slows the production of key smartphone components, including displays and semiconductors.
Chip companies and their shares have naturally been rocked by the recent news and they aren't the only ones.
Expedia (EXPE), the online travel company, revealed it will avoid providing a full-year forecast as the online travel services company reevaluates the impact of the coronavirus outbreak on its operations.
Investors can imagine that on mainland China, the situation is grim exerting a fundamental impact on the country's consumers and merchants and will slice off revenue growth in the current quarter.
Alibaba (BABA), the Amazon of China, told investors that the virus is undermining production and output in the economy because many workers are stuck at home.
The virus has also changed the commerce patterns of consumers by pulling back on discretionary spending, including travel and restaurants.
The Chinese e-commerce giant's revenue surged year-over-year by an impressive 38% to 161.5 billion yuan ($23.1 billion), while net income rose 58% to 52.3 billion yuan, but that could symbolize the high-water mark.
Chief Executive Officer Daniel Zhang and Chief Financial Officer Maggie Wu were explicit in mentioning that risks from the pandemic could deaden a piece of revenue moving forward and they weren't shy about stating this.
Sound bites such as "overall revenue will be negatively impacted," and expecting growth to be "significantly" negative is quite black and white.
China is almost certain to print weak GDP growth numbers because of cratering imports and a big drop in demand.
Echoing Alibaba's weakness was network infrastructure company Cisco (CSCO) with a revenue shortfall of 3.5% year-over-year as major product categories like Infrastructure Platforms and Applications were hit.
Cisco must find new cycles in core activities to regain any momentum and chip companies must do the same as the administration turns the screws on Huawei and injects more barriers to U.S. chip companies selling abroad.
This adds to the broader risks of elevated corporate debt and the upcoming U.S. election where tech management is nervous that a new President could throw big tech under the bus.
The coronavirus pours fuel on the flames.
The silver lining is the blows to these companies are softened by the ironic fact that big tech has become the safety trade to the coronavirus and even if 5G is delayed, chip stocks will eventually benefit from a fresh wave of revenue drivers when the 5G network is finally deployed.
However, it is way too early to announce the death of big tech, there are far too many secular tailwinds driving these companies.
The tech bull market is still intact and there will be opportunity to buy.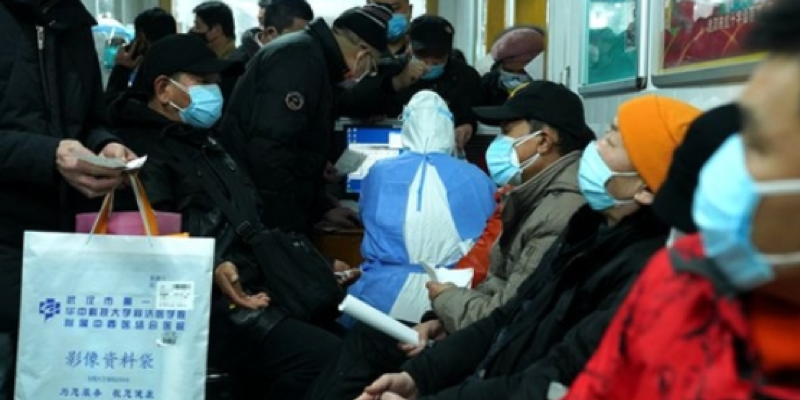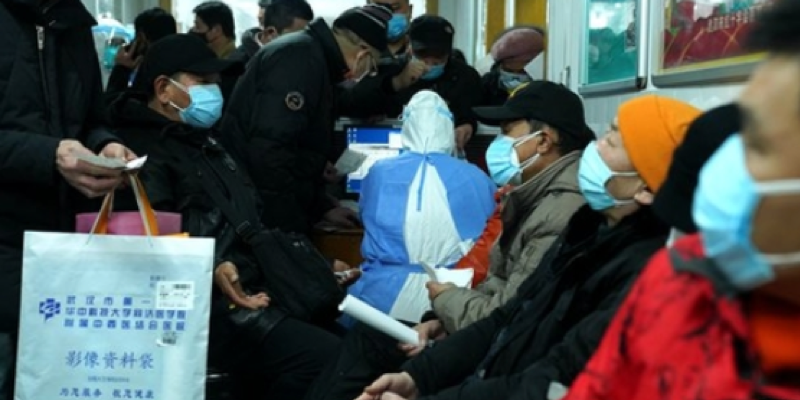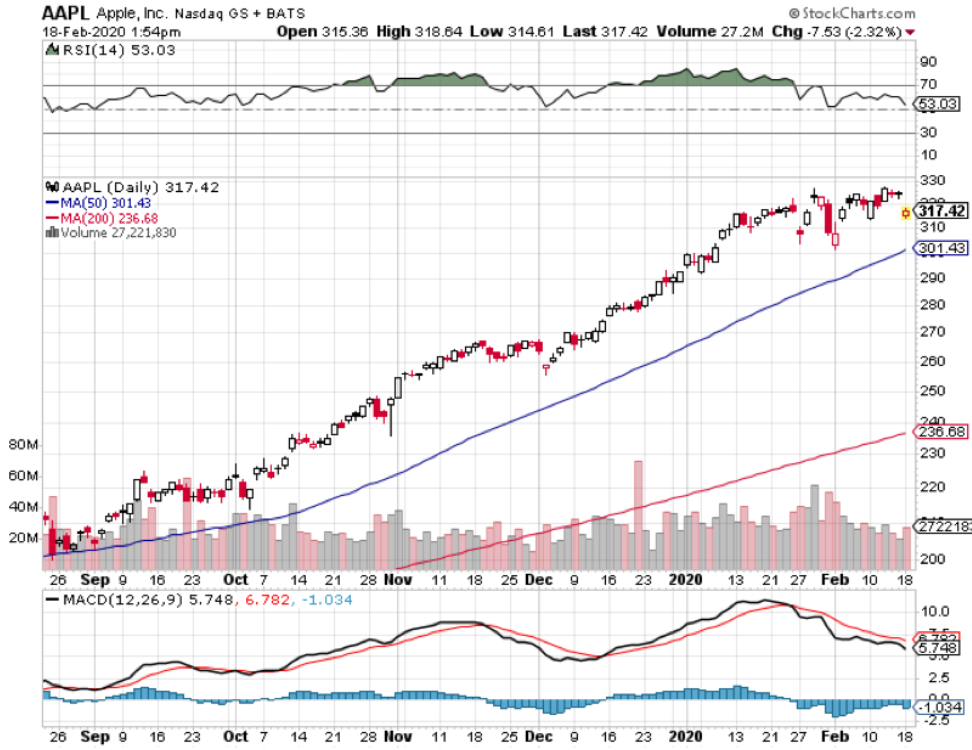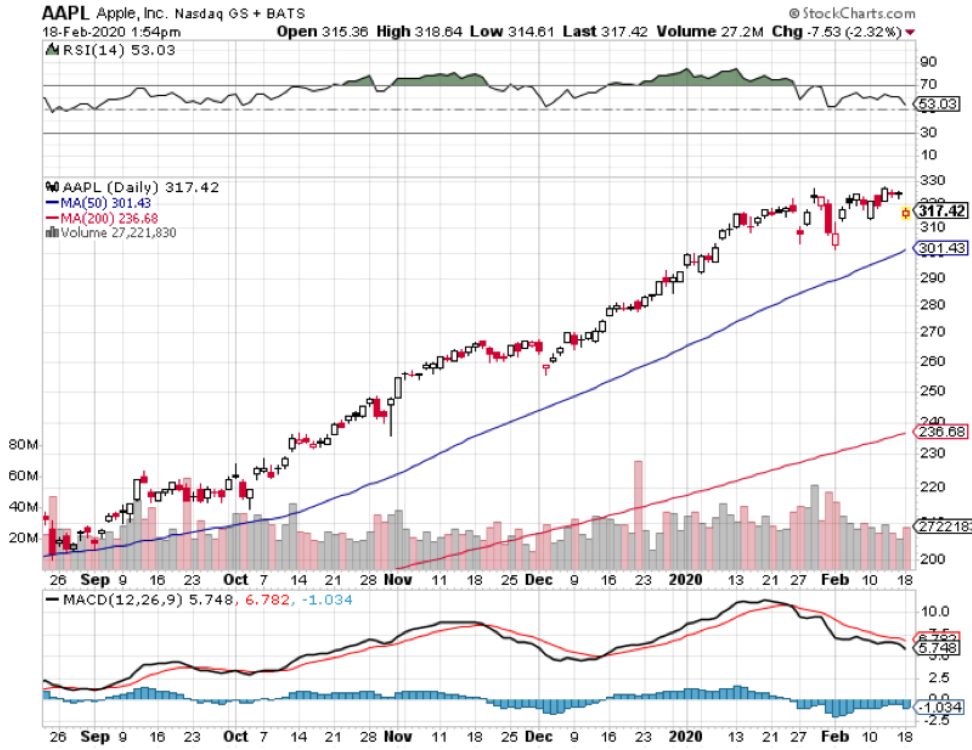 https://www.madhedgefundtrader.com/wp-content/uploads/2020/02/coronavirus-1.png
400
800
Mad Hedge Fund Trader
https://madhedgefundtrader.com/wp-content/uploads/2019/05/cropped-mad-hedge-logo-transparent-192x192_f9578834168ba24df3eb53916a12c882.png
Mad Hedge Fund Trader
2020-02-19 10:02:12
2020-05-11 13:12:59
Buy the Corona Dip